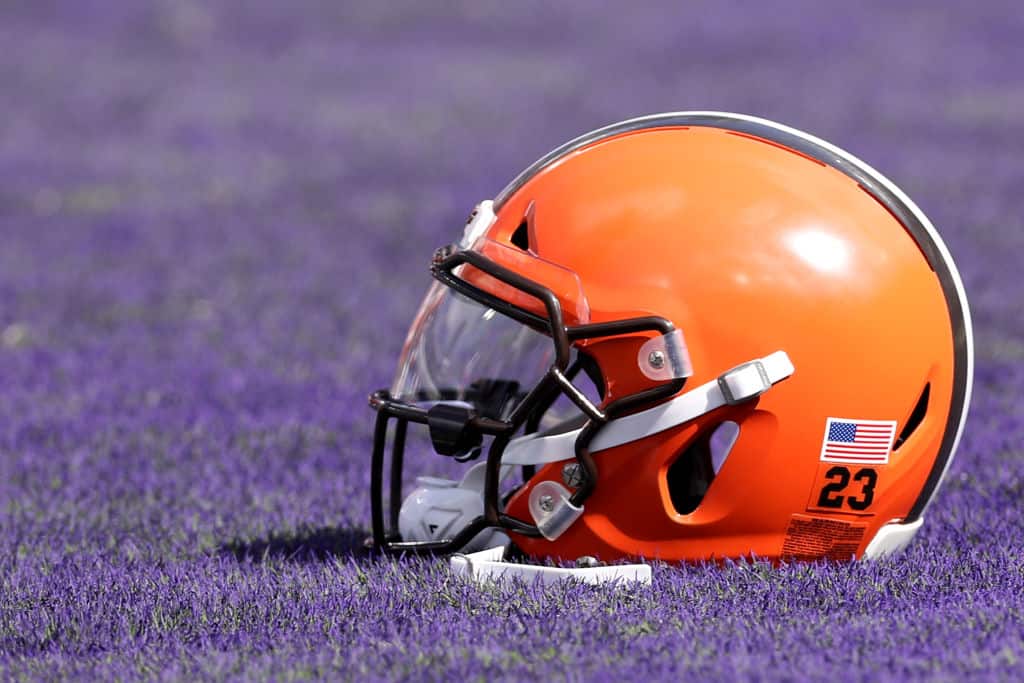 It is being reported by both Adam Schefter of ESPN and Mike Garafolo of NFL Network that the Cleveland Browns are no longer in the running for Deshaun Watson.
This whirlwind of activity the Browns have undergone this week to attempt a trade for Watson has been a failure.
Check out my TikTok discussing how this did not help the Browns at all.
This was a colossal mistake, and here are the reasons why.
1. Browns Said They Were Committed To Mayfield
Both GM Andrew Berry and Coach Kevin Stefanski both publicly stated that the organization was committed to Baker Mayfield being the team's quarterback in 2022.
If they were not sure or were planning to investigate other alternatives, neither should have said anything.
The Cleveland Browns publicly committed to Baker Mayfield as their starting quarterback in 2022.
Privately, it's a little more unclear.

— Eric👀Schefter (@EKaplan15) March 14, 2022
Berry, in particular, is not very forthcoming with specifics; therefore, the fact that he said it added credibility.
He said it as recently as during the NFL Combine earlier this month.
The front office and coaching staff look insincere after this whole Watson exercise.
They also had to leak the report that Chris Mortensen of ESPN shared about wanting an adult to be QB1.
The #Browns and QB Baker Mayfield are "Breaking up" regardless if Deshaun Watson lands in Cleveland, according to @mortreport

Adds that the Browns want "An adult" at the position. pic.twitter.com/FUDdCzT4lp

— Dov Kleiman (@NFL_DovKleiman) March 16, 2022
There is a lot of room for disagreement on whether Watson, given his legal issues, was the right "adult" for the job if Mayfield is in fact not the guy the Browns want.
2. Time And Effort Expended Was Wasted
The fact that this Watson sweepstakes happened at the same time as free agency was occurring is not good for the Browns either.
Instead of focusing on free agents, they were working behind closed doors on a proposed trade for Watson.
The end result is that Watson is not coming to Cleveland, and viable free agents that could have improved the 2022 Browns roster are now signed with other teams.
There is not one side of the ball that is better now that free agency is over.
Contrast that to last season when the Browns snagged John Johnson III, Anthony Walker Jr., and Jadeveon Clowney during free agency.
Day 4 of NFL free agency as a Browns fan…. Just staring into the Twitter abyss hoping for an end to it all. pic.twitter.com/diby5cMTXP

— Jesse Beckner (@JesseBeckner1) March 17, 2022
3. A Mayfield Mess
Garafolo is reporting that the Browns are saying that Mayfield is their QB1 for 2022.
We all heard that before so now we are led to think otherwise.
What does Mayfield think?
And what do the other players think who may or may not have been part of the trade proposal for Watson?
There were issues last year, and this exercise in futility did not make things better.
Gonna be real awkward for Browns brass next time they see @bakermayfield in the hallway… https://t.co/ycFyFO5IJf

— Nick Gen Stats (@NickSchreiter) March 17, 2022
Conclusion
To be fair, the Browns did part ways with offensive players that were not helping the team nearly enough.
Those were Jarvis Landry, Rashard Higgins, and Austin Hooper.
Amari Cooper appears to be a great addition.
We will just have to see how things transpire over the next few months to see if the team bounces back in a big way from this unusual series of events that opened the 2022 season.