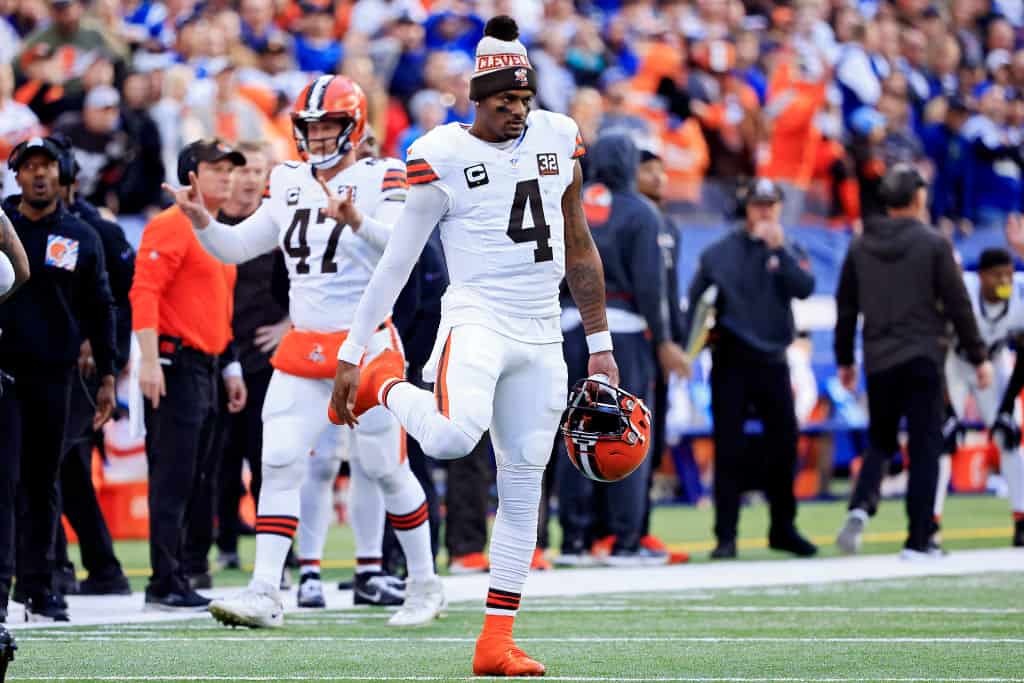 Cleveland Browns QB Deshaun Watson has been a major talking point in the league for the better part of the past three years, and never for good reasons.
Watson entered the season under heavy scrutiny after getting a fully-guaranteed $230 million contract, and he's failed to live up to those expectations.
He was later questioned about his decision not to play vs. the Baltimore Ravens despite being medically cleared to do it, with some stating that he was at risk of losing the locker room.
Watson missed three weeks and two games nursing the injury, and he could barely play in his return after being evaluated for a concussion after a big hit.
That's why he claimed to be quite disappointed despite the win, and while he was thankful for the fact that his team was able to get the job done, he was still quite frustrated (via Ed Werder).
Deshaun Watson on disappointment of being injured again:
"Of course — not for the W. I'm gonna be happy for the team and us winning. But as far as a personal level, of course, very disappointing. pic.twitter.com/7cFkUsaTfI

— Ed Werder (@WerderEdESPN) October 22, 2023
The strange part about Watson's situation was that he was actually cleared to get back on the field and play after testing negative for a concussion, yet HC Kevin Stefanski still decided to roll with veteran backup QB P.J. Walker.
Watson is now considered to be day-do-day, meaning his status for Sunday's road matchup vs. the Seattle Seahawks is still up in the air.
The Browns have now been able to beat the odds and win back-to-back games without their starting quarterback.
Ironically, that's not going to help the narrative around him very much, especially considering the kind of money he's getting .