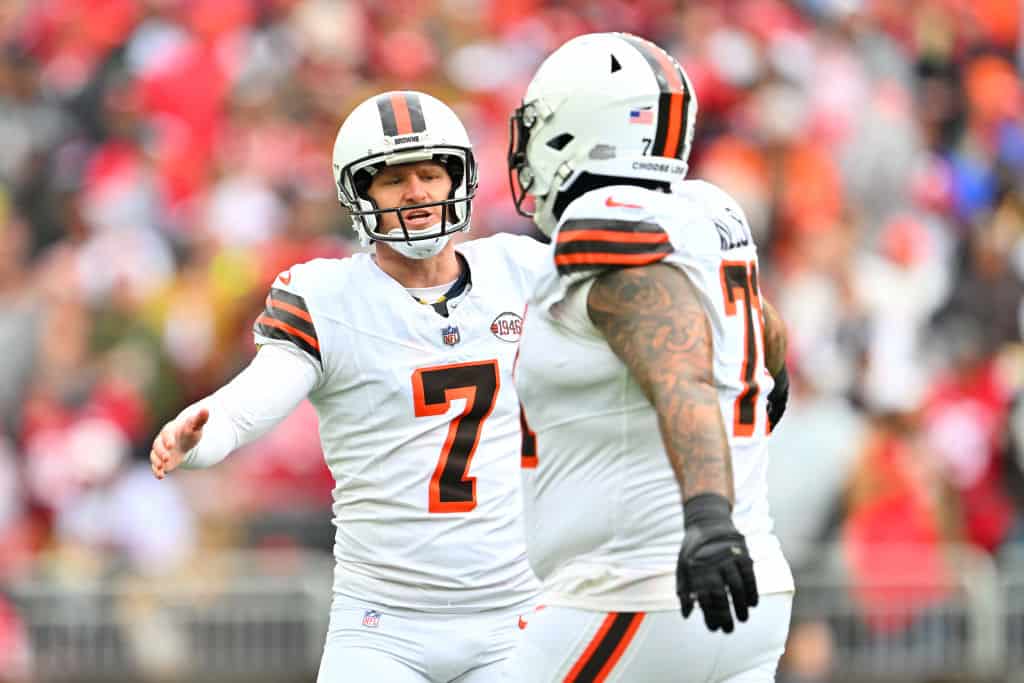 The Cleveland Browns were in need of a big boost on Sunday.
Deshaun Watson was back after two games — and three weeks — nursing a shoulder injury, but he didn't last long on the field after leaving to undergo the concussion protocol.
He was cleared but didn't make it back into the game, with P.J. Walker and the defense in charge of getting them another win.
The game went back and forth and went down to the wire, with both teams going toe-to-toe in one of the most entertaining matchups of the slate.
That's why Browns kicker Dustin Hopkins wanted to thank Browns fans in attendance at Lucas Oil Stadium for the big impact they made, giving the team an extra push when they needed it the most.
appreciate the impact y'all made today, #DawgPound pic.twitter.com/ng3AF2xWjb

— Cleveland Browns (@Browns) October 22, 2023
The Browns were favored by three points despite being on the road.
They were supposed to dominate the Colts defensively like they did with the San Francisco 49ers, especially considering the fact that prized rookie QB Anthony Richardson wouldn't be on the field.
That wasn't the case at all, with the Garnder Minshew-led offense putting up 38 points on them.
It took a late-game Kareem Hunt rush to give them a definite 39-38 lead with the clock almost expiring, but a win is a win; it doesn't matter how ugly it is.
So, props to Browns fans for staying loyal and hitting the road to give this team a boost.
The Browns are now 4-2 and will stay on the road for next week's matchup, this time with the Seattle Seahawks.