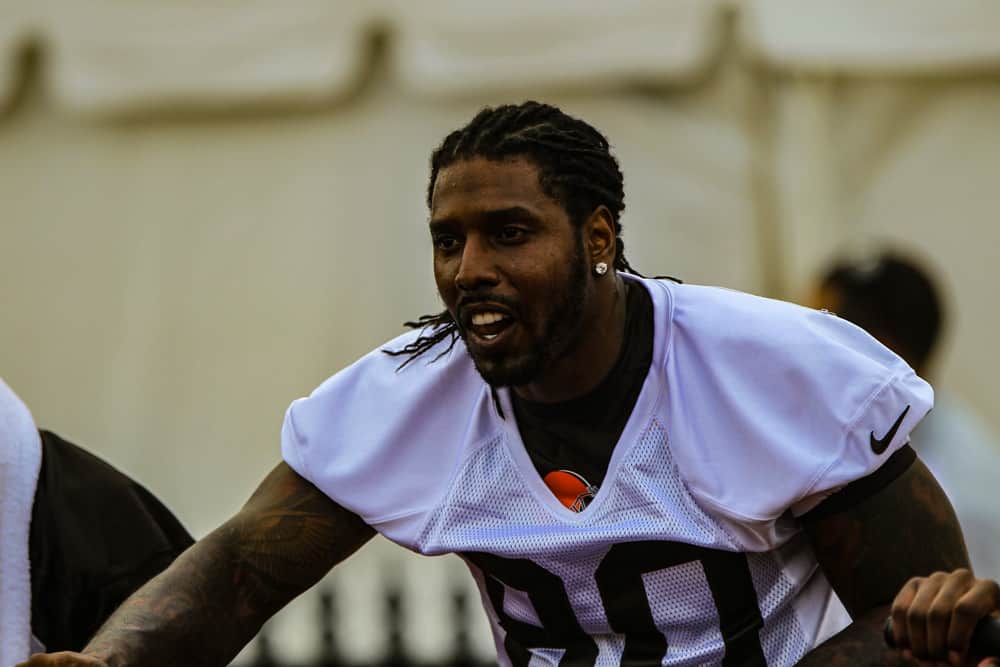 Seems like a lot of people on social media suddenly have a vested interest in Cleveland Browns wide receiver Odell Beckham Jr.'s future.
After his dad, OBJ Sr., shared a tweet and corresponding video apparently making the case that his son's lack of productivity is quarterback Baker Mayfield's fault, others jumped into the foray.
LeBron James got in it.
If all of that was not maddening enough, a former Browns wide receiver who played for the team for one season in 2015 decided to jump into it also.
He is Dwayne Bowe.
Who Is Dwayne Bowe
Bowe played the majority of his career with the Kansas City Chiefs.
He signed a two-year contract with the Browns but only was with the team one season.
Bowe claimed that the Browns treated him just as they are treating OBJ.
"Pop$ They Did me the same way," he wrote in OBJ's father's comments on his Instagram post.
Didn't expect Dwayne Bowe to be popping up in the news cycle again, but here we are… https://t.co/mYRNyu8tNJ

— Mac Robinson (@MacRobinson95) November 2, 2021
What Does That Mean
Who knows?
It is not clear how it is being perceived the Browns are treating OBJ.
The Berry/Stefanski team has embraced OBJ as part of the team since they were put in place.
From the time he was injured in October 2020, the pair talked about welcoming back a healthy OBJ in 2021.
In the news conference after the Browns lost the divisional playoff to the Chiefs, Coach Stefanski talked again about welcoming OBJ back.
Bowe's issue was several coaches ago with Mike Pettine.
He was signed by GM Ray Farmer but was never heavily utilized or embraced by Pettine because Pettine did not think he was among the most talented wide receivers on the roster.
Bowe's stats as a Brown include 5 catches out of 13 targets for 53 yards.
These situations are not even remotely comparable.
Social Media Amplifying This Mess
Bowe jumping into this discussion is another example of how social media is making this dysfunction with the Browns even worse than it is, and it is pretty bad on its own.
Parties who are not in the locker room or on the team should not be sharing public opinions on this.
The true sides of the story are inside the Browns organization where I wish this whole mess would have stayed so it could be cleaned up and resolved in a much easier manner.