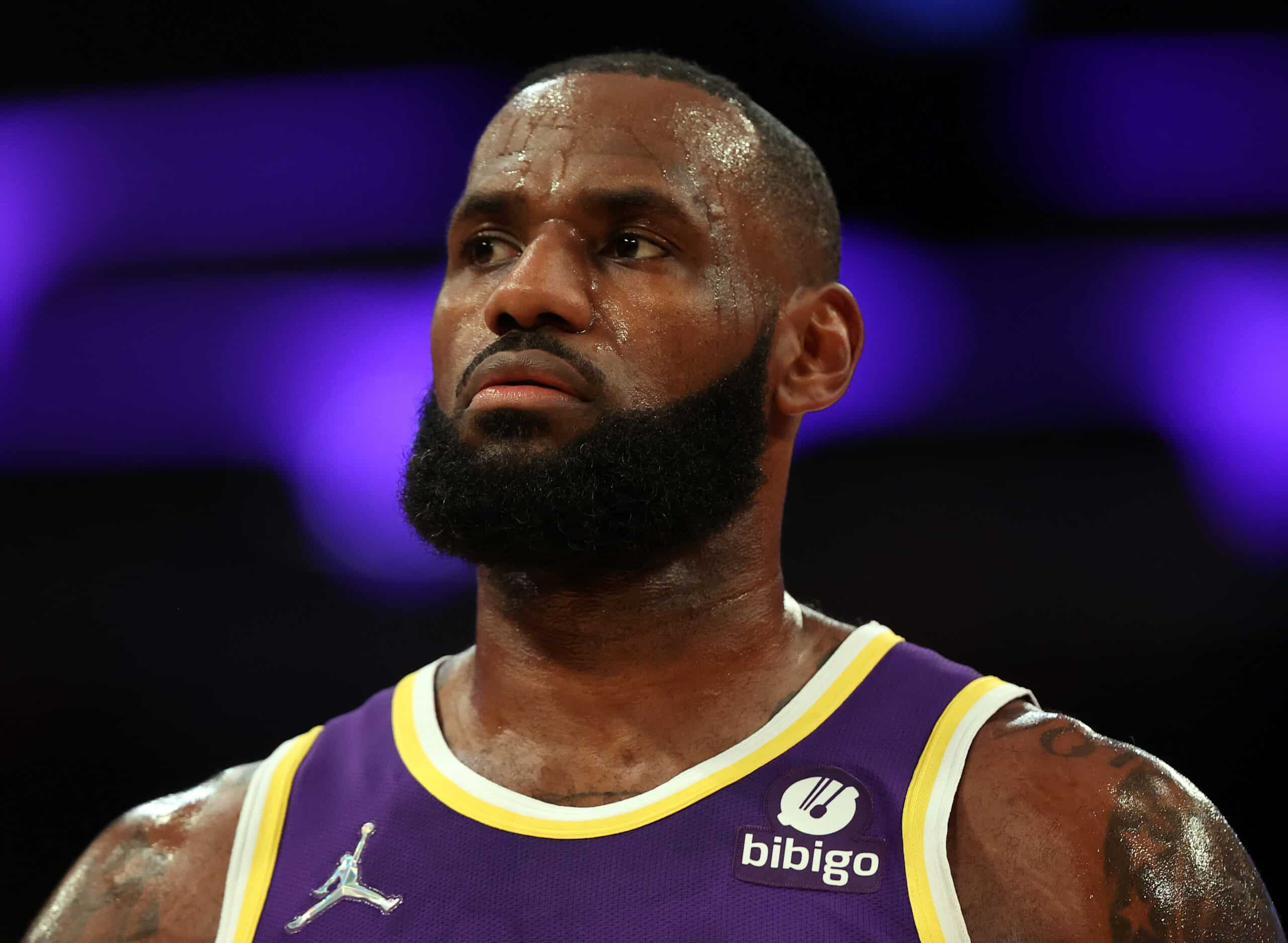 Odell Beckham Jr is topic #1 around Berea on this annual NFL trade deadline day.
And the discussion might not be confined to the Greater Cleveland Area.
Lebron James is among the many posting opinions on social media about the Cleveland Browns and OBJ.
OBJ will show again why he's special. WR1 #FreeOBJ

— LeBron James (@KingJames) November 2, 2021
The hashtag #FreeOBJ popped up across Instagram, Twitter, and Facebook today.
And as 92.3 The Fan's Ken Carman posted on Twitter,
"If there's someone who knows how to get out of Cleveland…"
Multiple sources report the Browns are still taking calls on an Odell Beckham trade.
If there's someone who knows how to get out of Cleveland… https://t.co/29jXlQd4mr

— Ken Carman (@KenCarman) November 2, 2021
No team offered what the Browns consider a sensible offer for the former All-Pro receiver.
But now discussions have started about what to do if no trade is realized.
Would the Browns release Beckham or put him on injured reserve with his badly sprained shoulder?
Is OBJ Rounding Up Support? 
Lebron James might be the biggest name posting support of Odell Beckham today.
But he is far from the only sports personality throwing some weight behind efforts to help Beckham.
Several NBA and MLB players chimed in, and the question came up if Beckham is behind the outpouring.
It is not unusual for Lebron James to chime in on Cleveland sports matters unsolicited.
Why doesn't Baker target OBJ? That confuses me deeply. Why would you not want to get the ball to an elite playmaker? Some things will never make sense!

— Marcus Stroman (@STR0) November 2, 2021
And it is not unheard of for others to reply to the King's lead.
Meanwhile, Beckham himself has been quiet all day.
But eventually, he has to address the massive amount of speculation and support.
Whether he addresses it as a member of the Cleveland Browns or another team remains to be seen.
What It Mean To The Browns 
Andrew Berry and Kevin Stefanski might not have planned on dealing Odell Beckham today.
But overwhelming sentiment supporting OBJ's release or trade might force their hand.
Not that they make decisions based on public opinion, but for another reason.
The whole phenomenon exposes a rift in the Cleveland Browns locker room.
OBJ knows what he's doing. He wants out, and he's making his point without ever having to say it directly. Even if the Browns want to keep him, Baker Mayfield won't be happy that OBJ's dad criticized the QB. Path of least resistance for the team will be to move on.

— ProFootballTalk (@ProFootballTalk) November 2, 2021
Beckham's dad posted an Instagram video earlier today placing blame for OBJ's disuse directly on Baker Mayfield.
Cleveland's lackluster offensive performance Sunday already opened questions about a disconnect somewhere.
Video of OBJ walking away unenthused by Mayfield's scramble for a first down offers evidence of a problem
True or not, the Browns front office needs to address the matter somehow.