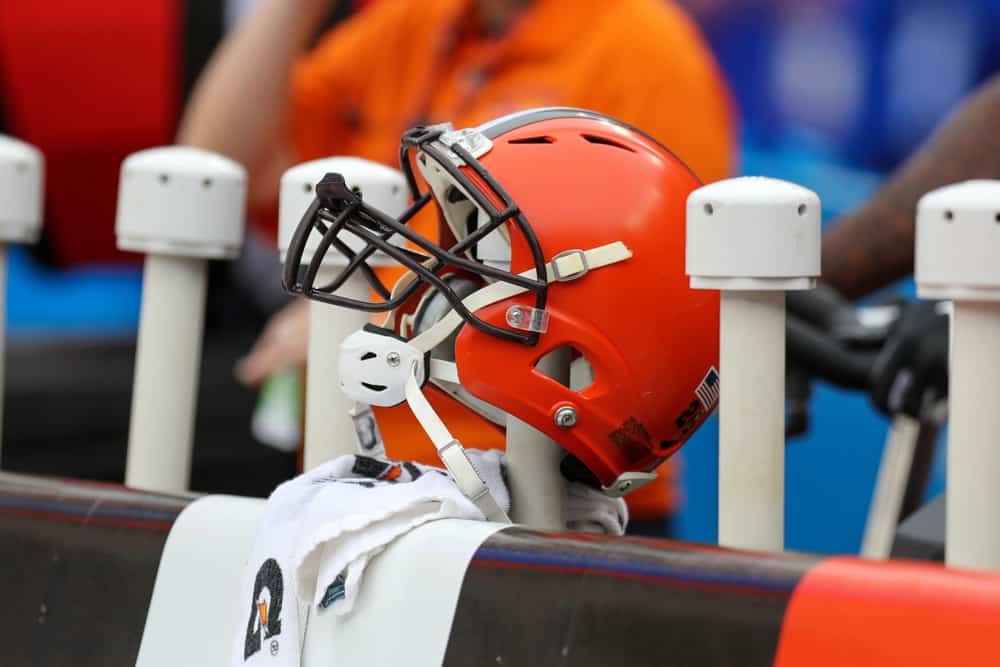 ESPN Cleveland Browns reporter Tony Grossi has a history of trouble with Browns quarterback Baker Mayfield, but he crossed a line at the NFL combine Tuesday.
Audio picked up from a hot microphone hit Twitter with Grossi discussing the quarterbacks that the Browns have (and will) missed out on.
He mentioned Joe Burrow, Carson Wentz, Deshaun Watson, and Patrick Mahomes.
When he referred to Mayfield, though, the ESPN Cleveland reporter said that the Browns were stuck with a "(expletive) midget."
Shortly after, the video made rounds on twitter with many demanding an apology from Grossi and the station.
#browns they just called baker a f*****g midget on espn cleveland when they thought the mics were off pic.twitter.com/iSh3scQRCt

— Liam (@leojokerhart) February 25, 2020
It did not appear that Grossi knew they were still recording when he made the comment.
— ESPN Cleveland (@ESPNCleveland) February 25, 2020
"We are aware of Tony Grossi's statement about Baker Mayfield. The term Tony used is a derogatory slur to describe Little People. Good Karma Brands will not tolerate derogatory language that demeans others or groups of people," ESPN Cleveland said in a statement, per WKYC. "We are addressing this mater with Tony directly, and while we normally do not comment on personnel matters, we do want to share that we have made the decision to immediately and indefinitely suspend Tony Grossi. In addition, we will pursue sensitivity and inclusion training for everyone on our content teams across our company.

"From Good Karma Grands, to our fans, our partners, the Browns and Baker Mayfield – we are sorry."
Grossi later issued an apology on Twitter:
— Tony Grossi (@TonyGrossi) February 25, 2020
Both Mayfield and Grossi have a history of not getting along.
At an October press conference, Browns reporter Tony Grossi asked Mayfield about a stalled drive, when Mayfield replied, "Stop saying 'but.' I just told you the clock was running and we had a penalty.
You want to give them the ball back? No. You don't play, you don't know. That's just plain and simple."
"Was I happy with the drive? No, we didn't score points," Mayfield chirped. "That's the dumbest question you could ask. What?"
Mayfield then appeared disgusted with Grossi and walked away toward his locker.
Baker Mayfield got into a heated moment with a reporter and walked out of his weekly press conference. #Browns pic.twitter.com/lSGxos3Ce8

— clevelanddotcom (@clevelanddotcom) October 30, 2019
This latest incident will most likely not improve their relationship.