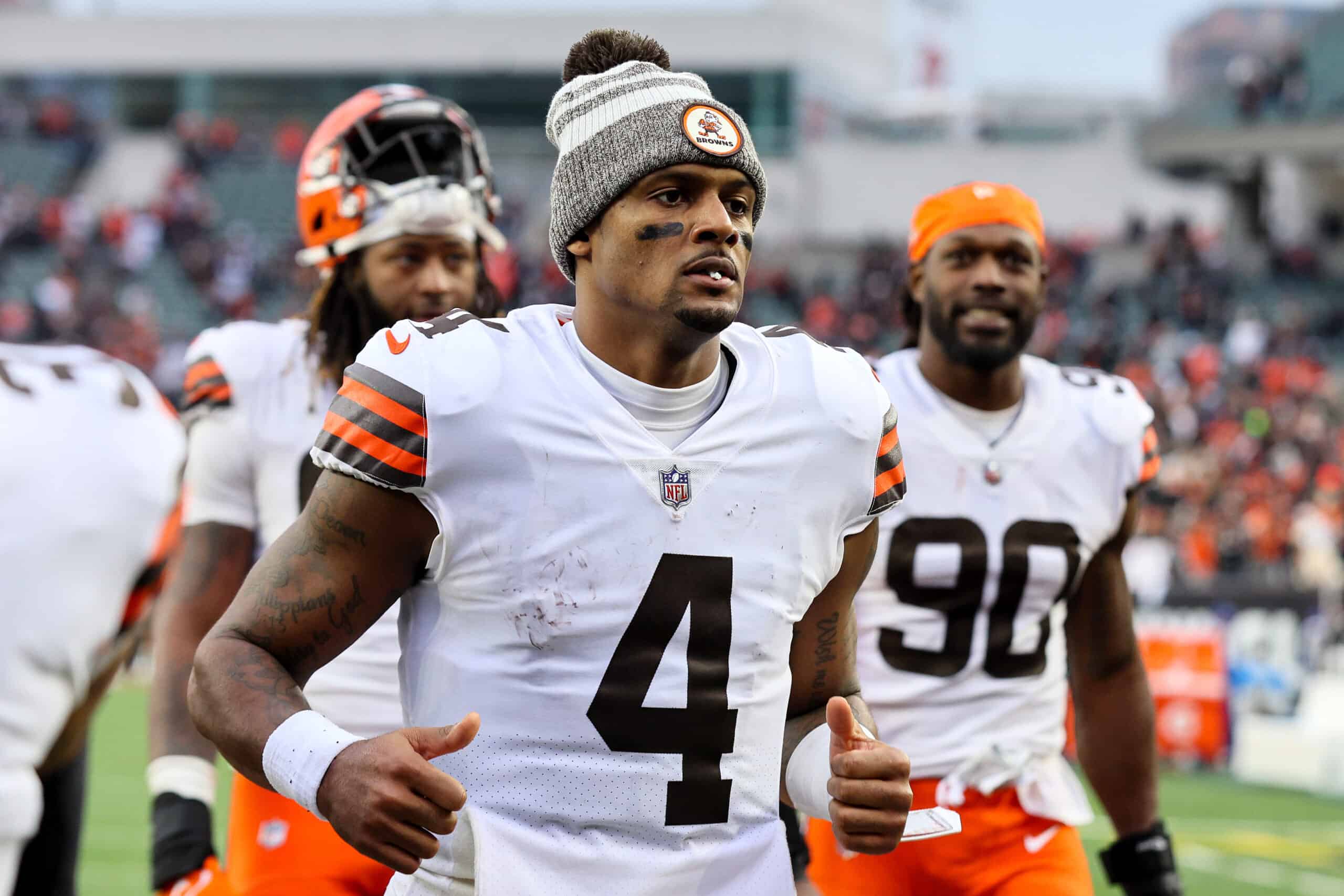 One offseason tradition that is fun for many NFL fans is looking at the Madden rating for each player.
But, many Cleveland Browns fans may not be happy with how poorly rated their starting quarterback is.
According to ESPN Cleveland, Watson was given a rating of 78 in the new Madden.
That will rank him as the 16th-best quarterback.
Madden rated Deshaun Watson as a 78…. disrespectful? pic.twitter.com/UeEskouOQd

— ESPN Cleveland (@ESPNCleveland) July 21, 2023
No matter what you think of Watson, most people believe he is better than a top-16 quarterback.
Deshaun Watson missed the first 11 games last season, and when he came back he looked like a shell of himself.
This probably factors into his low rating.
Some Browns fans even think Watson is deserving of a low rating.
Deserved until proven otherwise

— BROWNS OFFSEASON CHAMPS ONCE AGAIN (@alwaysnextszn24) July 21, 2023
Needs to earn the respect again… last 6 games last year were rough.

— Cory Laird (@LairdCory) July 21, 2023
This is a "what have you done for me lately" rating and Watson has not done much.
Last season he threw for 1,102 yards and seven touchdowns with five interceptions in six games.
But, the track record of what we have seen from Watson is strong.
He was a perennial Pro Bowler in Houston and is expected to return to that form this year.
Many Browns fans hope Watson uses his rating as motivation to prove people wrong.
How about he just goes out and proves everyone wrong!

— Greg loeser (@Gregloeser6) July 21, 2023
No. Prove them wrong. Hang it up on the bulletin board.

— Justin D. Smith (@clevepride140) July 21, 2023
Madden updates its ratings based on how players perform throughout the year.
It would not be a surprise to see Watson upgraded plenty with a fast start to the year.
The Browns will have their work cut out for them in the 2023 season.
But if Watson can return to his Pro Bowl form they have the potential to be a playoff team.