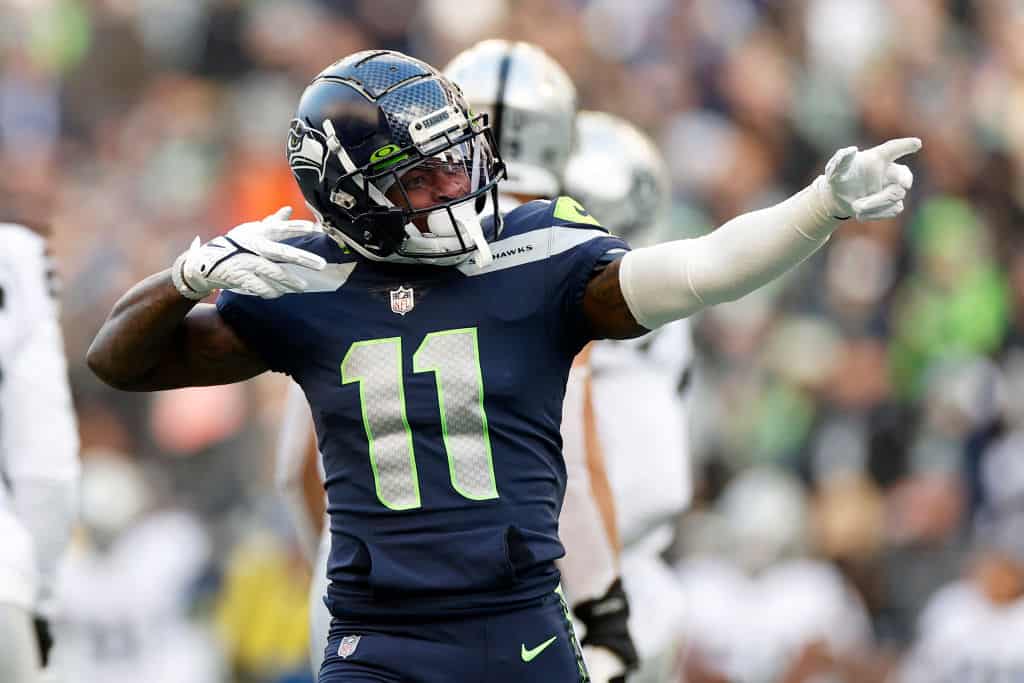 No one expects more from their team and themselves in the NFL than the players.
High expectations have been set the last few offseasons for the Cleveland Browns, and this one is no different.
Newly added wide receiver Marquise Goodwin recently made an appearance on NFL Network and talked about his belief in Cleveland's quest to win a conference title.
Marquise Goodwin is on the hunt for a @Browns AFC title 🏆 (via @NFLTotalAccess) pic.twitter.com/HQxV2xlBbL

— NFL Network (@nflnetwork) July 19, 2023
At the start of the year, every player believes their team can go the distance.
That's the nature of the summer.
Goodwin is no different.
"We Got The Tools"
On paper, this roster's competitiveness should not be in question.
This team is talented, there's no doubt about that.
Goodwin acknowledged as much in his TV interview.
"My case is really just to win games and put us back where we need to be", Goodwin said.
"Obviously we got the tools and the weapons necessary to make it happen, so, I'm just here to do my part".
Having the tools and weapons is just part of the equation, though.
A successful handyman knows how to use those tools effectively.
That responsibility falls on head coach Kevin Stefanski, who has plenty to work with in his toolbox.
Receiver Room
There's buzz around Cleveland's receiving room and some of the new faces in there.
Goodwin is one of those, as is fellow speedster Elijah Moore who comes over from the New York Jets.
Marquise talked about his presence on the team and what he expects to see from Moore on the field.
"He's a super talented young guy… he's been putting in a lot of work. He's sharp, he's getting comfortable in this offense. I look forward to seeing him make big plays this year for sure".
"Big plays" through the air would be nice to see from both guys as Cleveland ranked just 18th last season in total passing plays of more than 25 yards.
He hasn't taken a snap yet, but fans can appreciate the confidence of Goodwin in trying to reach his team's ultimate goal.