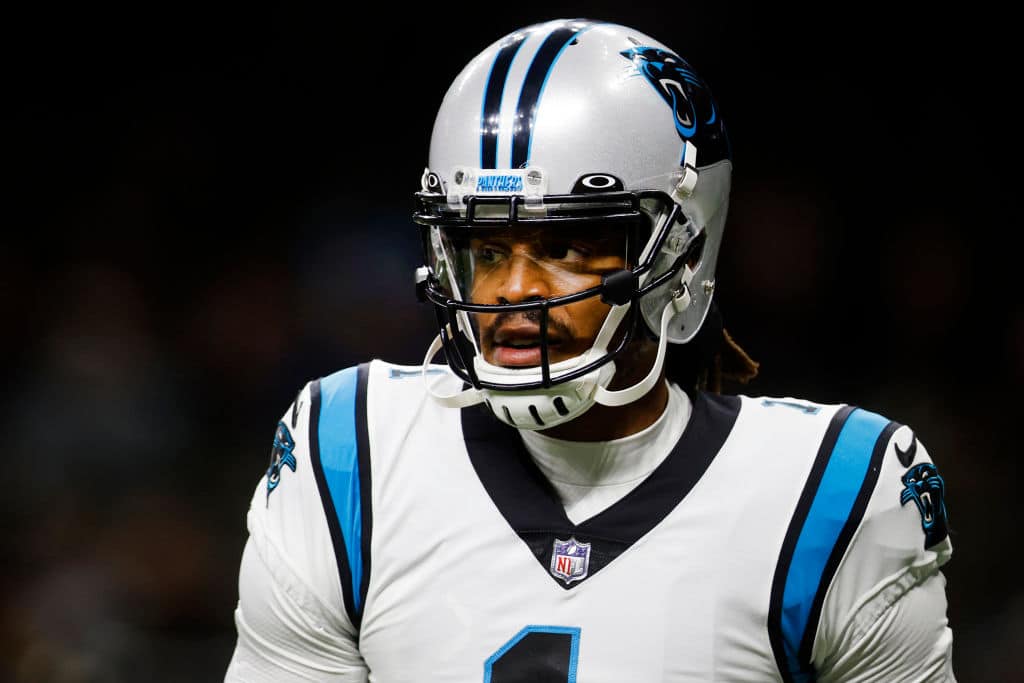 It's been a while since the Cleveland Browns were all set up at the quarterback position.
The never-ending revolving door of Browns QBs felt more like a curse at some point, so it's only natural to see that the team wanted to put an end to those issues by signing Deshaun Watson to that massive contract.
But as we all know by now, having just one solid option at QB might not be enough to get the job done.
The NFL season is a full grind, and withstanding the physical burden that comes with it is tough.
With that in mind, the Browns might as well look at a guy that just offered himself to gladly back up Watson.
Former MVP Cam Newton addressed his current situation and admitted that, even though he knows there aren't 32 QBs who are better than him right now, he'd be willing to take a step back and be QB2 in certain situations.
Update: Cam Newton says he's willing to be a backup in the NFL.

Guys that he's willing to backup include: Deshaun Watson, Sam Howell, Malik Willis, Fields, Tua, Josh, Hurts, Lamar, Rodgers, and 3 rookiespic.twitter.com/lNB5ZmTxqL

— Dov Kleiman (@NFL_DovKleiman) April 5, 2023
Newton raved about Watson and claimed that he's grown to be a fan of the athlete and person he is, regardless of all the legal turmoil and subsequent doubts and criticism of the Clemson product.
Needless to say, Newton's words raised plenty of mockery and criticism on social media, which doesn't strike as a surprise given how he fared the last time he was on the field.
Better than being too proud to ever play again.
Then if he plays well again he could become the starter.
Seems like a solid idea to me, either way he will have a job for at least one season

— 샘해밍턴 Sam Hammington (@samhammington) April 5, 2023
He's dressed like the villain from Princess and the Frog pic.twitter.com/hRe4EDc0Fe

— Jarrett Bailey (@JBaileyNFL) April 5, 2023
Cam thinks he's slick saying he'd "backup" Sam Howell 😂😂Bro thinks he can start there

— Johnny Quarantine 🥇 (@ADeeHD) April 5, 2023
malik willis😭😭😭

— Jack🐢 (@NYGJack) April 5, 2023
He can backup the cashier at the local walmart

— Danny Dimes🪙 To Waller🧱 (@BallsDeepInYm3) April 5, 2023
But all jokes aside, the Browns could do a lot worse at QB2.
Newton may not be the player he once was — and he'll never go back to that level.
But you never know what can happen in a 17-game season, and he might as well be better than 90% of the backups out there.