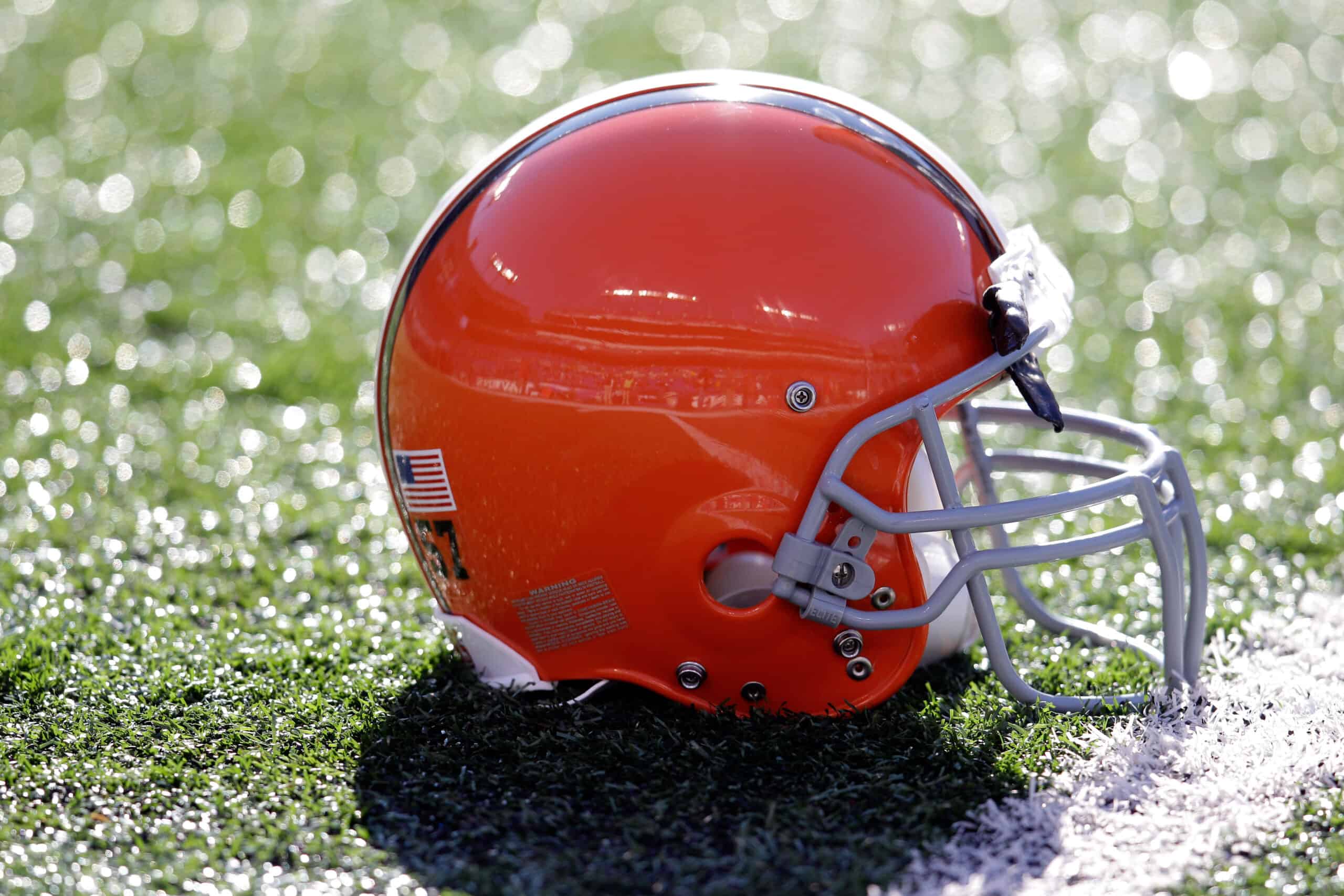 For NFL fans, the Super Bowl is typically a bittersweet time.
Last night, fans were treated to an excellent performance between the Kansas City Chiefs and Philadelphia Eagles.
However, all good things must come to an end.
The good news, both for general NFL fans and Cleveland Browns fans, is that the wait to watch more football will be short-lived.
.@TheRock new XFL league will include former NFL players such as:

Former #Browns WR Josh Gordon
Former #Bengals QB AJ McCarron
Former #Falcons DE Vic Beasley
Former #Broncos QB Paxton Lynch
Former #Steelers WR Martavis Bryant
Former #Cowboys QB Ben DiNucci pic.twitter.com/TCyiBMsUVI

— Dov Kleiman (@NFL_DovKleiman) February 10, 2023
Josh Gordon is slated to suit up for the XFL.
The former Browns wide receiver is now a member of the Seattle Sea Dragons and will be given another chance to showcase his athletic prowess.
Gordon was a talented athlete, but his NFL career was cut short after some off-field issues resulted in multiple suspensions.
Will Gordon be able to keep his off-field issues to a minimum, allowing him to impact the Sea Dragons in a meaningful way?
We won't have to wait long to find out.
The XFL begins on Saturday, February 18.
Gordon and the Sea Dragons' first game is on the 19, as they will take on the DC Defenders.
The Sea Dragons will be led by quarterback Ben DiNucci, who started a few games for the Dallas Cowboys in relief of Dak Prescott.
While many members of NFL media have mocked the XFL, this is a prime opportunity for athletes to showcase their skills.
Potentially, players like Gordon and DiNucci could impress enough to make their way back onto an NFL roster.
Either way, the action starts next week, which should provide entertainment, especially for football fans that don't like basketball or hockey.