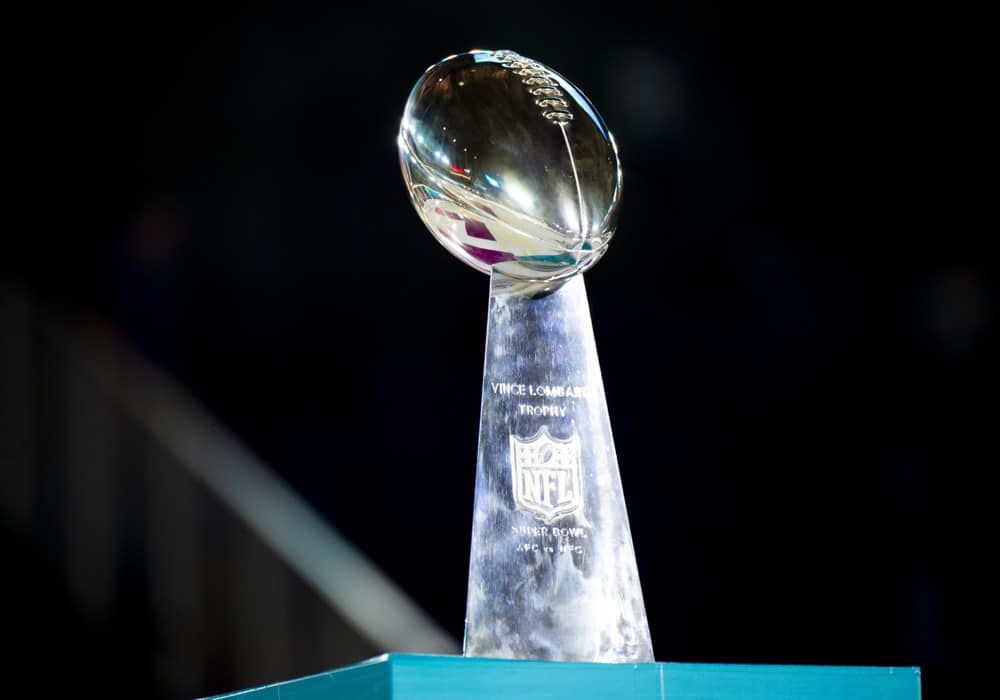 With Super Bowl XLII out of the way, Cleveland Browns fans can officially say goodbye to the 2022 NFL season.
And that means speculation about what the 2023 season brings is the official topic of the next 7 months.
Deshaun Watson and Kevin Stefanski are already gutting the Browns' offense.
And fans can trust the defense will look entirely different under Jim Schwartz.
2024 Super Bowl Odds are officially on site.

The Chiefs open at +600 to win SB LVIII. pic.twitter.com/8HNjBEHZx9

— DraftKings Sportsbook (@DKSportsbook) February 13, 2023
But how does that bode for Cleveland's chances at hoisting the Lombardi Trophy around this time next year?
Minutes after the final gun, most betting experts had their odds set for those who like to wager on such things.
And the general opinion seems to be that the Browns are a mid-range bet, with right around the 16th-best odds.
Betters can find +3500 to +4500 options, with 40-1 being the most popular offer across all betting sites.
Are The Browns A Good bet?
Browns fans are generally optimistic that Schwartz will improve the team's defense, as well as their won-loss record.
Not quite as many believe Deshaun Watson will bounce back closer to the 2020 version of himself.
But it does not appear the oddsmakers are as optimistic, at least not yet.
They might see the team as one with question marks at some key positions and a serious lack of depth.
There's good reason to believe the Browns can win the AFC North in 2023.

Cleveland had wins against all 3 divisional opponents in 2022. pic.twitter.com/9v8E1w85g8

— Nick Karns (@karnsies817) February 7, 2023
With just 32 teams, 40-1 odds indicate analysts think the Browns are less likely than average to win Super Bowl XLIII.
But those odds will change as the offseason and preseason progress.
Landing another premier wide receiver, a solid left tackle, and a fearsome pass rusher will shift the odds.
And Browns fans who locked in at 40-1 could find themselves at a betting advantage.
Browns Rank Third in Division 
Most of the top betting sites offer better than 10-1 odds on only 5 teams.
Kansas City, San Francisco, Buffalo, and Philadelphia are the top four bets in most cases.
And Cincinnati usually takes the 5th spot at about +900 (9-1) odds.
Baltimore is ranked on average as the 8th best, but the oddsmakers vary greatly in their opinions.
Everyone is now 0-0 in the #NFL. #Browns have a looooooong way to go to be able to compete in a Super Bowl… journey for 2023 season starts now. 😬

— Craig Fountain (@CraigAFountain) February 13, 2023
Bettors can place wagers on the Ravens at +1600 to +1800 odds.
But if you believe Lamar Jackson will be back and motivated, maybe you want to take Baltimore at Caesars' 35-1 odds.
Pittsburgh pulled ahead of the Browns in the 2022 standings in the final weeks.
But Vegas believes they're a worse bet in 2023 than the Browns, setting the odds from 50- to 60-1 for the Steelers.