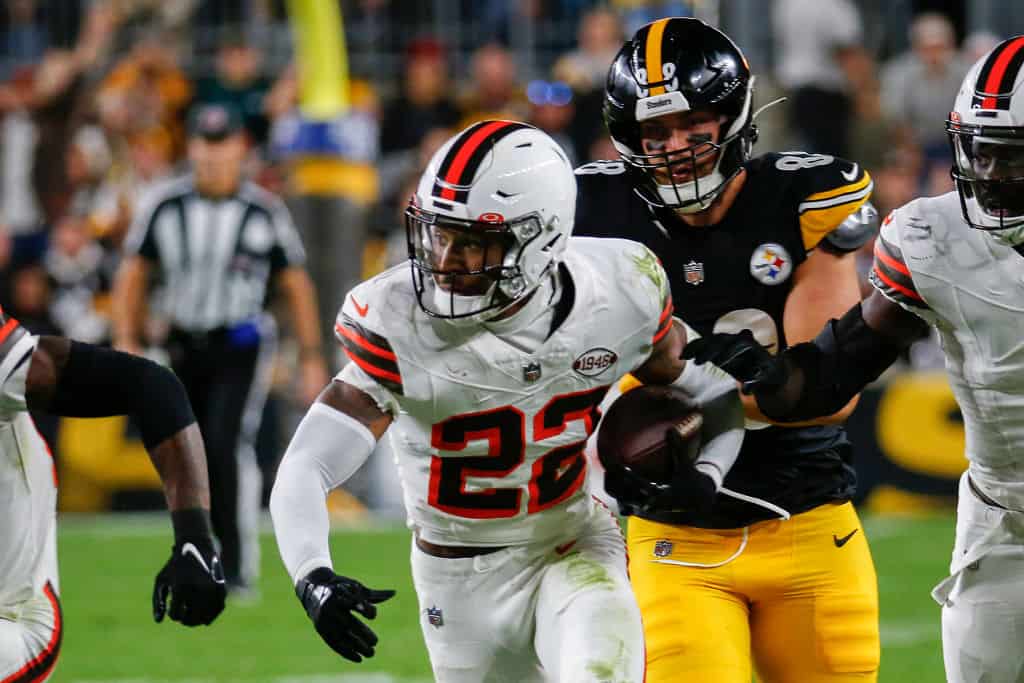 Grant Delpit understands what a special season this could be for the Cleveland Browns.
He also knows that Baltimore will do anything they can to derail it with a win Sunday at Browns Stadium.
But Cleveland has considerable momentum after their decisive victory over Tennessee.
And as shared by ESPN Cleveland, Delpit is sure that Browns fans will do their part to keep it going.
"I know the crowd is going to be crazy, we need that energy," – @realgrantdelpit on the Browns and Ravens game Sunday. pic.twitter.com/bH6jH7qmau

— ESPN Cleveland (@ESPNCleveland) September 26, 2023
Delpit predicts fans will feed into the excitement and be as loud as possible for the defense, which will only help them win.
Baltimore comes off an upset loss to the Indianapolis Colts and does not want to lose twice in a row.
And Lamar Jackson is the most mobile quarterback this defense has seen so far this season.
But Jackson and the Ravens haven't gone up against a defense like the Browns' either.
Week 4 is too early to label a game as a "must-win."
But the Browns will find themselves with a hole to dig out of if they let Baltimore take the victory.
Cleveland already has a division loss, while Pittsburgh and Baltimore are 1-0.
While there is plenty of time to win the division or Wild Card position outright, early games can haunt a team later.
Grant Delpit is playing out of his mind for Jim Schwartz this season…

Versatile safety really showing that former All-American/Jim Thorpe Award winning skillset he flashed back at LSU.

This #Browns defensive group is playing lights out! pic.twitter.com/vwjLsPX54L

— Ben Fennell (@BenFennell_NFL) September 25, 2023
Cincinnati already has two division losses and could have a tough time this week in Tennessee.
But if they beat the Titans, the Browns don't want to match them with two division losses.
Meanwhile, a victory assures the Browns keep pace with the Steelers overall.
And with some help from the Houston Texans, Delpit and his teammates could be alone in first place by Sunday night.