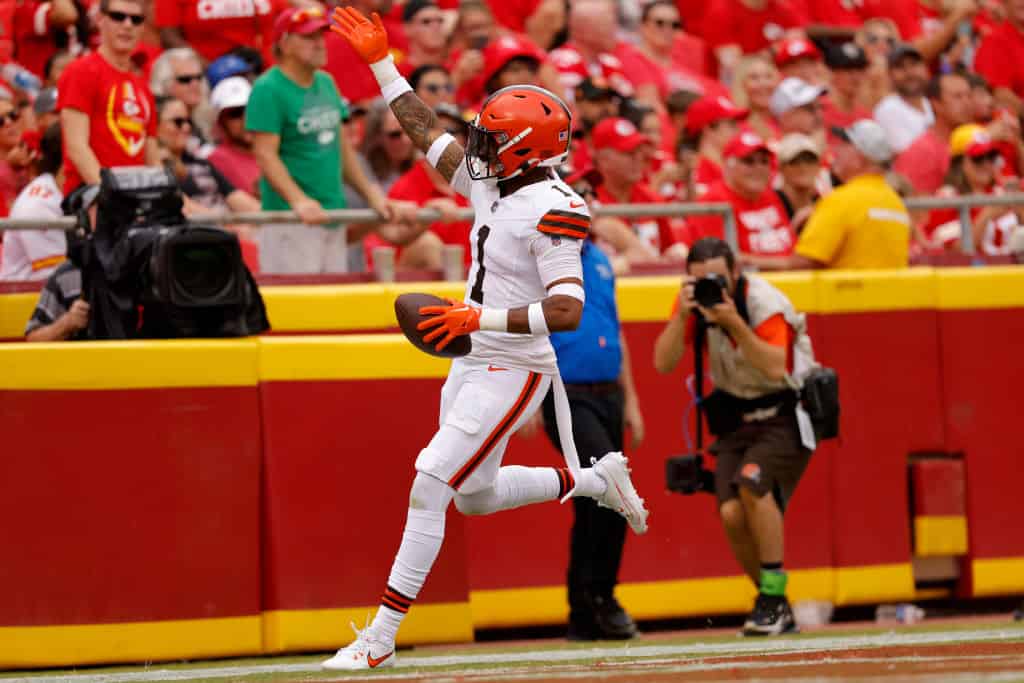 Cleveland Browns safety Juan Thornhill was ecstatic to join the team in the offseason.
He spent plenty of time in the summer raving about how the defense was looking forward to starting a new era and turning around the narrative in Cleveland once and for all.
So far, so good for Jim Schwartz's unit through the first three games of the season, which is why Thornhill wanted to double down on his statements and confidence about this defense (via Chris Easterling):
"I've been talking about it since I first got here," Thornhill said. "I see the pieces each and every day, just seeing the talent that we have, and it's finally coming together and the world is starting to see it. Guys are making a lot of plays and everyone is starting to recognize what we're really capable of."
ICYMI: Juan Thornhill says 'world is starting to see' greatness of #Browns defense https://t.co/p5Wp396uc8 via @beaconjournal

— Chris Easterling (@ceasterlingABJ) September 26, 2023
Thornhill wasn't on the field in the season opener vs. the Cincinnati Bengals.
He nursed a calf injury and was back in action for the past couple of games, including a defensive masterpiece vs. Mike Vrabel's Tennessee Titans.
The Browns held the Titans to just three points, and their overall numbers have been elite thus far.
Through three weeks, they've allowed just one offensive touchdown on 34 non-kneel-down possessions, not to mention a 19.5% conversion rate on third down.
Cleveland's defense allows just 3.2 yards per play, which would be the lowest mark in a century if they're able to hold it off for the remainder of the season.
They've forced three-and-outs on two of every three series thus far, allowing grand total of 491 total yards through three games.
The sample size is obviously quite small, but there are plenty of reasons to be excited about this, especially if you consider the fact that two of those games have come against divisional rivals.
It's still early in the season, but Thornhill and company are living up to their words.