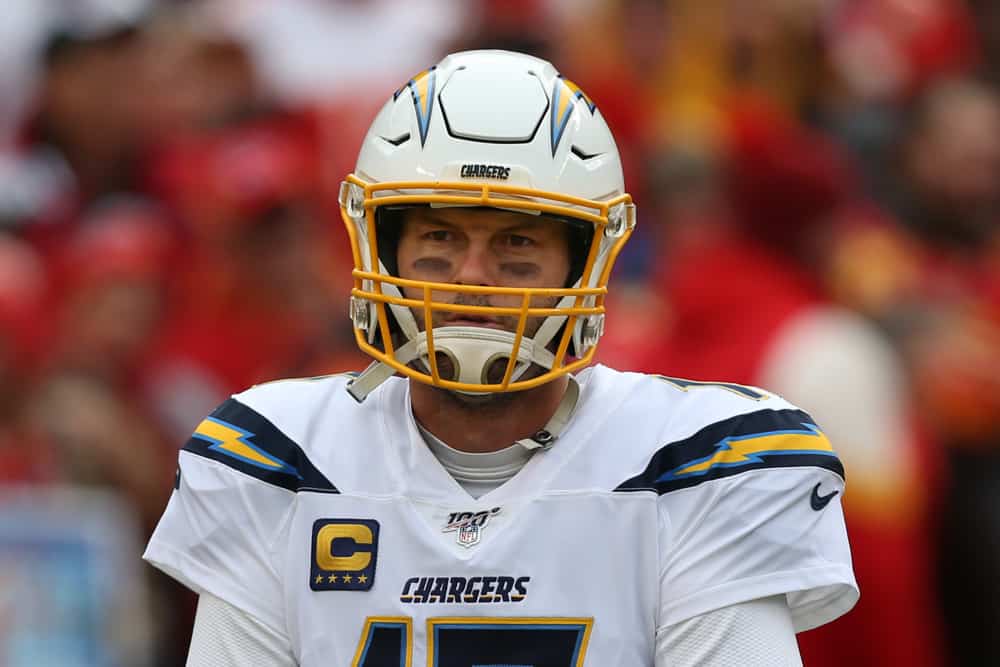 On Monday, the Los Angeles Chargers announced that they will not be resigning long-time quarterback Philip Rivers after 16 seasons with the team.
From NFL Now: The #Chargers and QB Philip Rivers are officially parting ways. What went into it 👇🏼👇🏼👇🏼 pic.twitter.com/pZxQiPMyYg

— Ian Rapoport (@RapSheet) February 10, 2020
The ripple effect of this decision will most certainly have some benefits for the Cleveland Browns.
Despite some critics who think the Browns should be in the quarterback market for a starter, they will not be for the 2020 season.
This is a benefit to the Browns as more teams around the league are looking for a quarterback.
"In anything you do, it's the people you do it with that make it special. There are so many relationships and memories with coaches, support staff and teammates that will last forever, and for that I am so thankful."

Philip Rivers to Enter Free Agency » https://t.co/njeTsCbi1D pic.twitter.com/bCKXKTRePh

— Los Angeles Chargers (@Chargers) February 10, 2020
The Browns currently hold the 10th pick in the 2020 NFL draft.
While having the 10th pick puts them in a position to add one of the top prospects, having more quarterback-needy teams in front of them puts them in position to add an elite prospect.
After the conclusion of the 2019 season, it was assumed that the only quarterback lock to be taken in the top 10 was Joe Burrow, who is expected to be taken No 1. overall by the Bengals.
However, it is now more likely that Tua Tagovailoa will be drafted earlier with a possibility of No. 5 to the Miami Dolphins.
Oregon's Justin Herbert and Utah State's Jordan Love are also expected to be taken before the Browns make their pick.
At No. 3, there rumors that the Detroit Lions have interest in drafting a quarterback.
Add the Carolina Panthers at No. 7 and now the Chargers at No. 6, and the Browns could be in position at No.10 to add one of the top non-quarterback position players in the 2020 draft.
The Browns should have strong interest in some of the top offensive lineman in the draft and could possibly add a void on defense with a playmaking linebacker such as Clemson linebacker Isaiah Simmons.
I don't know how @ClemsonFB stops Joe Burrow and @LSUfootball, but if anyone can, it's Brent Venables w/ his Swiss Army Knife #11 Isiah Simmons. Great look at how he gives a QB multiple looks pre snap & post snap & how Simmons can and will be used. I'd be excited too Coach! #Cfb pic.twitter.com/XE2wKMTisS

— Ryan D Leaf (@RyanDLeaf) January 11, 2020
Some other top offensive linemen that could be available to the Browns are Jedrick Wills, Andrew Thomas, and Mekhi Becton.
Of course, there is a lot of time between now and the NFL draft on April 23.
But, it appears the outcome for the Browns getting one of the top prospects in the 2020 draft are only getting better.