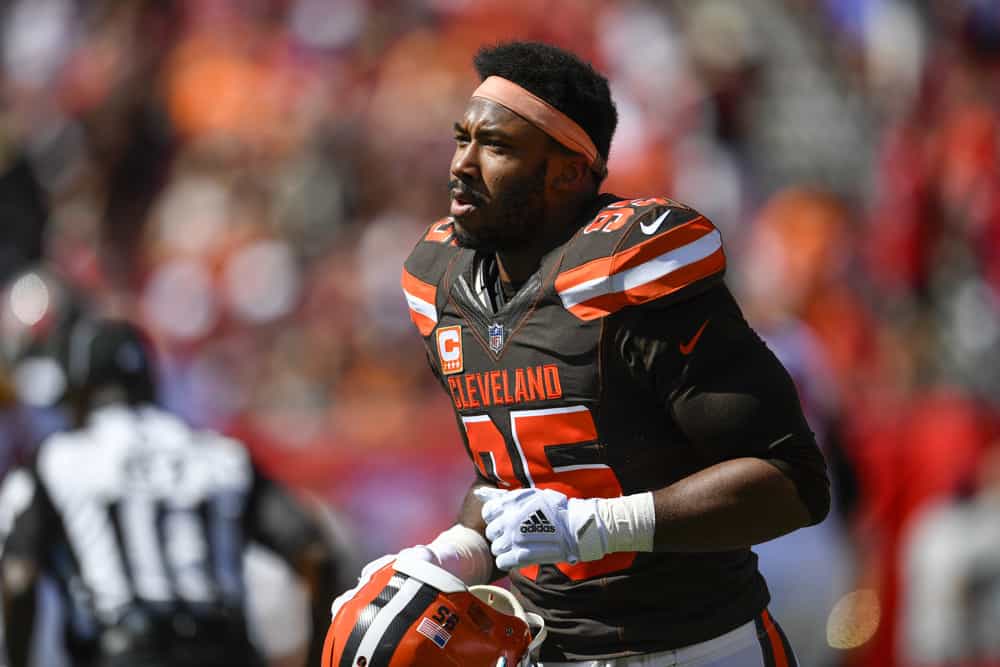 Cleveland Browns defensive end Myles Garrett seems another step closer to being reinstated back into the NFL.
According to Cleveland.com's beat writer Mary Kay Cabot, Garrett met with NFL Commissioner Roger Goodell and other league representatives about reinstatement from his indefinite suspension Monday morning.
The anticipated Myles Garrett meeting occurred today at the league office. Roger Goodell was present, rather than a commissioner designee. https://t.co/mtk7MQvPny

— Ian Rapoport (@RapSheet) February 10, 2020
There has been no mention of any timetable related to Garrett's ban being lifted, but it seems he is doing all the right things.
NFL Network's Ian Rapoport is reporting that Garrett is expected to be reinstated barring that he has completed everything that they have asked him to to do such as counseling.
The expectation is that #Browns pass-rusher Myles Garrett will be reinstated, sources have said, provided he completed the back end of all that was required — including counseling. No firm word from the NFL on when he's officially back, though nothing is said to be coming today.

— Ian Rapoport (@RapSheet) February 10, 2020
Garrett was officially allowed to return to the Browns training facility at the end of December.
Once Garrett is cleared, he'll be able to take part in the Browns' offseason program under new coach Kevin Stefanski which begins April 6.
He has also shown remorse for what happened and took responsibility for actions immediately after the incident.
"Last night, I made a terrible mistake," Garrett said in a statement the day after. "I lost my cool and what I did was selfish and unacceptable. I know that we are all responsible for our actions and I can only prove my true character through my actions moving forward. I want to apologize to Mason Rudolph, my teammates, our entire organization, our fans and to the NFL. I know I have to be accountable for what happened, learn from my mistake and I fully intend to do so."
Browns owner Dee Haslam also showed her support for her star player by wearing a No 95 hat at the Browns Nov 24th home game against the Miami Dolphins.