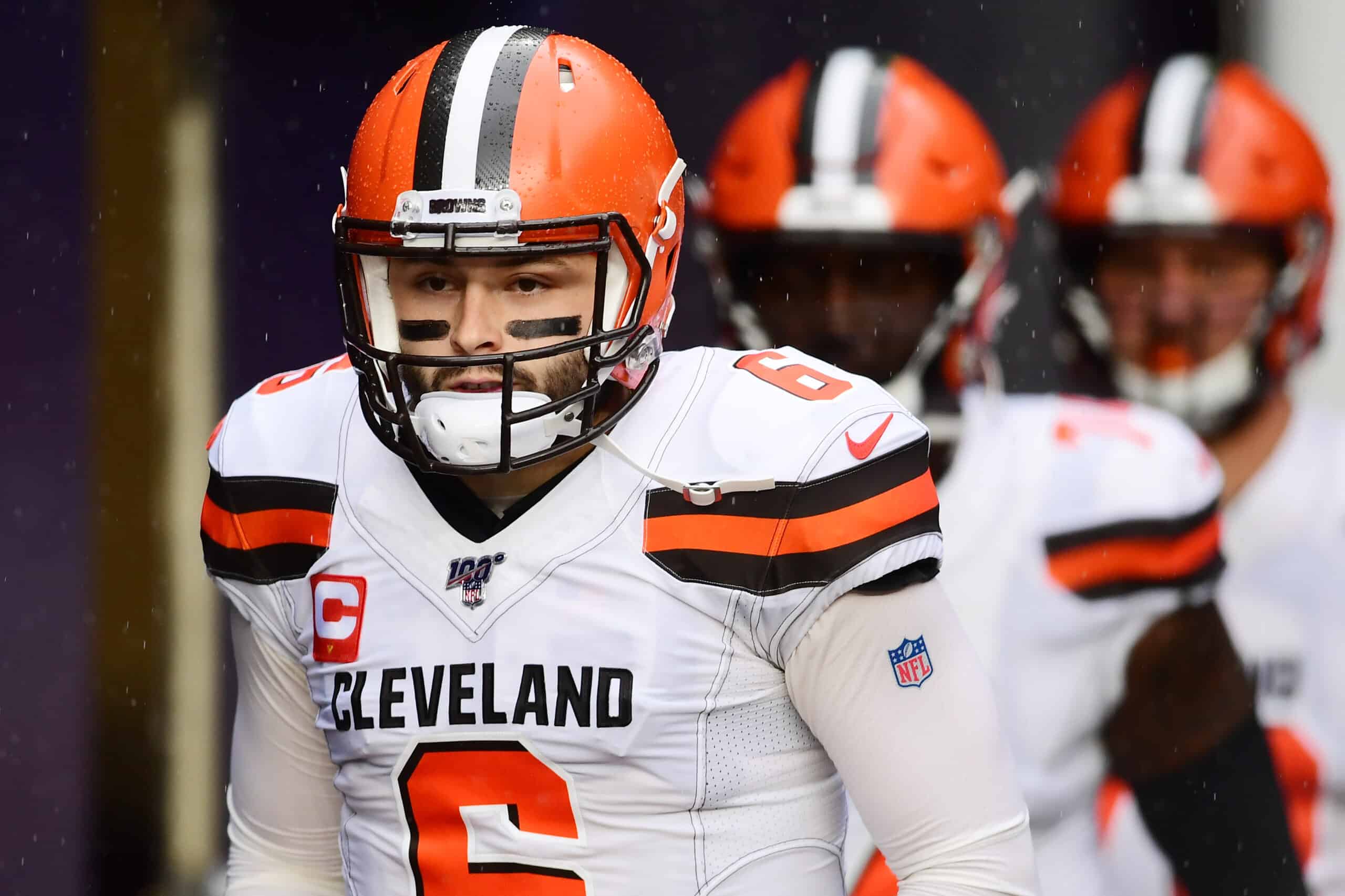 The 5-4 Cleveland Browns travel to Foxboro to take on the 5-4 New England Patriots in a Week 10 showdown.
There are many storylines associated with this game.
One is the battle of the quarterbacks.
Rookie first-round draft pick Mac Jones takes on 2018 first overall pick Baker Mayfield.
Then, there is the coaching duel.
Why do I feel that the Browns game against the Patriots is going to be a battle of the coaches? More of how plays are called. More of a strategic game of chess between Stefanski vs Belichick.

Thoughts??#browns#brownstwitter

— Sondra 🤎🧡 (@sondral1972) November 9, 2021
The greatest coach of all time, Bill Belichick, takes on second-year coach, Kevin Stefanski.
Belichick has won 43 playoff games in his career, and Stefanski is coaching in just his 28th career game.
Check out my TikTok previewing the game.
Here are the details of how to watch, listen, and live stream the game.
How To Watch Browns Vs. Patriots
This game will be broadcast on CBS at 1:00 PM EST on Sunday, November 14, 2021.
The broadcast team will be Ian Eagle, Charles Davis, and Evan Washburn.
How To Listen Browns Vs. Patriots
The four flagship stations for Browns football are:
On satellite radio, the Sirius XM Browns broadcast for this game is on Channel 388.
Outside of Cleveland, the Browns radio affiliates are:
Akron
WAKR – 1590 AM
Akron
WONE – 97.5 FM
Canton
WHBC-AM – 1480 AM
Canton
WHBC-FM – 94.1 FM
Columbus
WTOH – 98.9 FM
Corry (Pa.)
WWCB – 1370 AM
Dayton
WHIO-AM – 1290 AM
Dayton
WHIO-FM – 95.7 FM
Dayton
WZLR – 95.3 FM
Dover
WJER – 1450 AM
Erie (Pa.)
WPSE-AM – 1450 AM
Erie (Pa.)
WPSE-FM – 107.1 FM
Fostoria
WFOB – 1430 AM
Geneva
WKKY – 104.7 FM
Jamestown (N.Y.)
WQFX – 103.1 FM
Lima
WWSR – 93.1 FM
Mansfield
WRGM – 1440 AM
Mansfield
WVNO-FM – 97.3 FM
Marietta
WJAW – 100.9 FM
Norman (Okla.)
KREF – 1400 AM
Sandusky
WMJK – 100.9 FM
Tulsa (Okla.)
KAKC – 1300 AM
Uhrichsville
WBTC-AM – 1540 AM
Uhrichsville
WBTC-FM – 101.9 FM
Wooster
WQKT – 104.5 FM
Youngstown
WKST – 1200 AM
How To Live Stream Browns Vs. Patriots
Those interested in live streaming the game can access it on the following platforms:
Patriots Defense Lead The Charge
Over the past 2 weeks, Bill Belichick's defense has pivoted hard into a new style of play.

So how will the #Patriots morph next?

As always, it's tough to say.https://t.co/ZMm8Uw7GKi pic.twitter.com/Pu6Nvgzlzs

— Andrew Callahan (@_AndrewCallahan) November 12, 2021
The Patriots defense pummeled the Carolina Panthers in Week 9.
They continue to improve each week and have 19 sacks, 13 interceptions, and 2 Pick 6's through 9 games.
This will be an interesting challenge for the Browns who many refer to as having the best offensive line in football.
Can they win the battle at the line of scrimmage?
How will the running game fare with this Patriots defense and without Nick Chubb?
Both teams need to win to stay in the playoff hunt.
2/3 of the AFC teams have five or more wins so it is a tight race headed into the second half of the season.