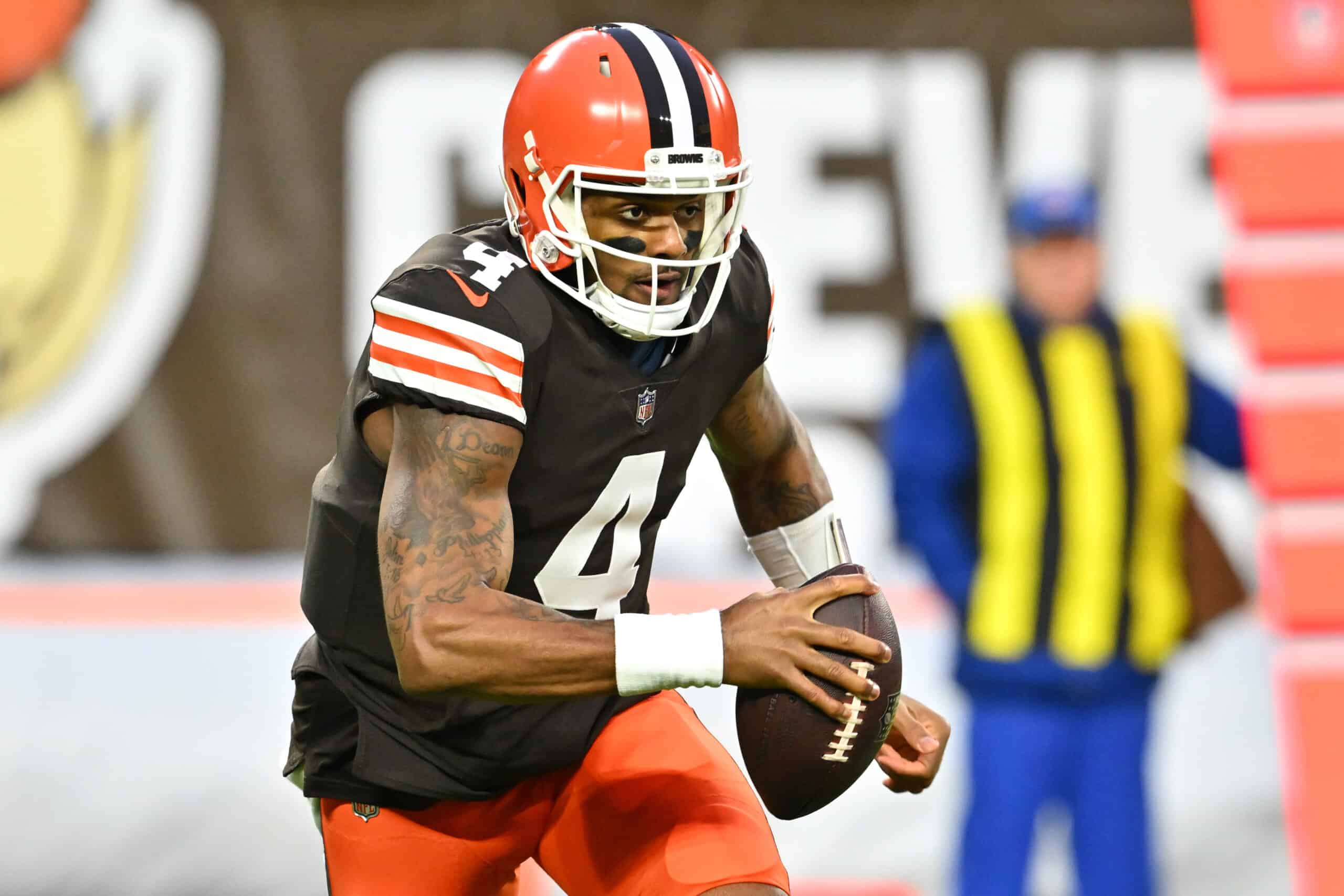 The Cleveland Browns are one of the main beneficiaries if Lamar Jackson leaves the Baltimore Ravens.
Also, you could say they are one of the reasons why it happened.
Last offseason when the Browns traded for quarterback Deshaun Watson, they knew he wanted a new contract.
So the Browns responded by giving Watson a five-year, $230 million fully guaranteed contract.
Now that Jackson is ready to be the next highest-paid quarterback in the league, he is reportedly looking at a Watson-type contract.
But, not the Ravens nor any other teams seem prepared to give him that type of deal.
According to Pro Football Talk, the Watson contract has "derailed" Jackson's contract talks.
Here's a look at how Deshaun Watson's contract derailed Lamar Jackson's situation. https://t.co/HBDjChWZ6b

— ProFootballTalk (@ProFootballTalk) April 1, 2023
Jackson is looking for a Watson-type contract, but teams are hesitant to give him a fully guaranteed deal.
For one, Jackson is a dual-threat quarterback, and he tends to get injured.
In each of the past two seasons, Jackson has played in exactly 12 games.
Any owner looking to give $200+ million guaranteed wants a player that will be available each week.
It will be interesting to see how these contract disputes turn out.
But, the Browns may be one reason why their rivals will be losing their MVP quarterback.