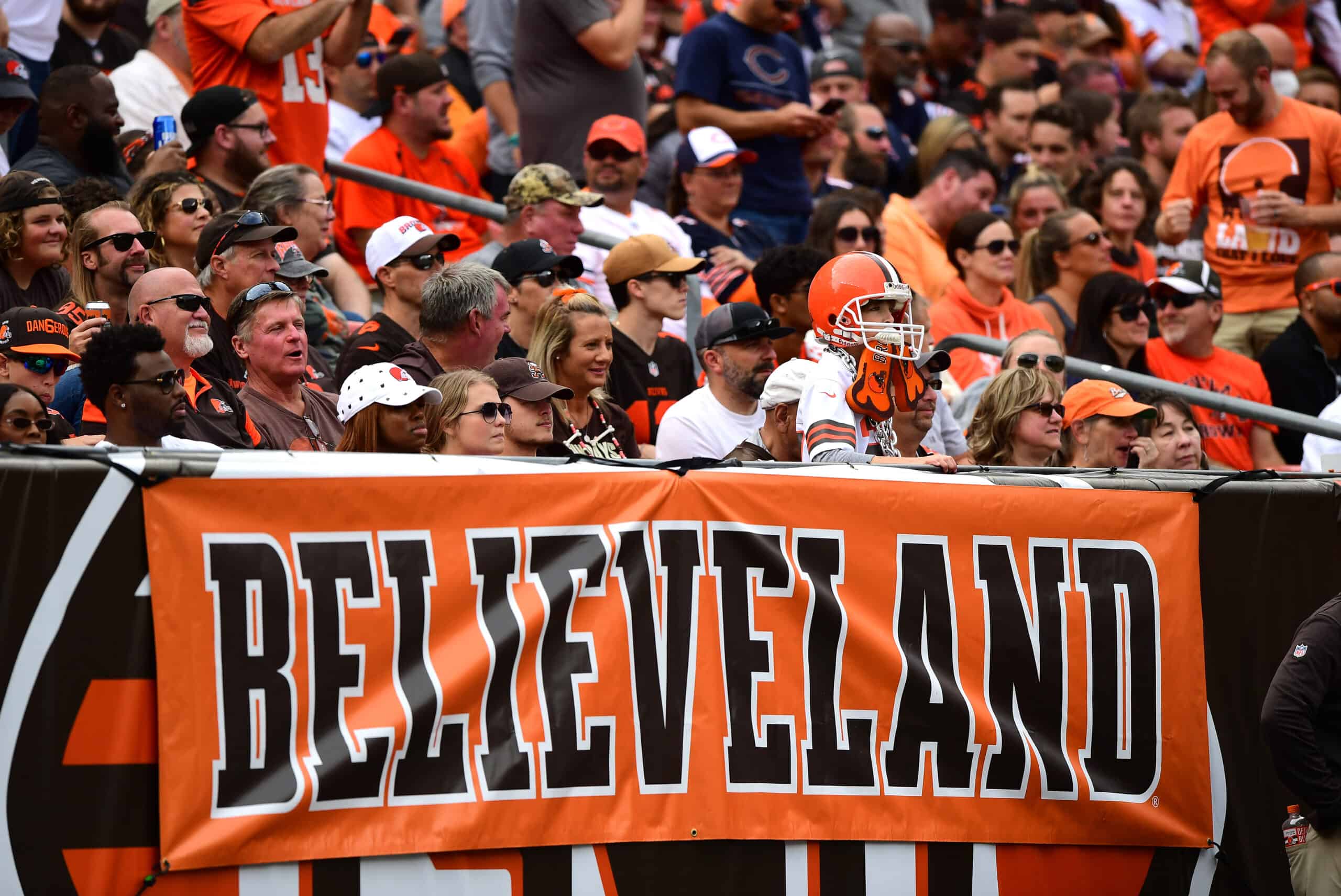 The Cleveland Browns might have struck gold by signing Maurice Hurst Jr.
The talented DT spent all of last season on injured reserve with a torn bicep, so they managed to get him at a discount on a one-year deal a couple of weeks ago.
Notably, it seems like Hurst made the most of that time to strengthen and fine-tune his lower half, as he wowed the fans with an impressive video of his newfound speed.
The 290-pound specimen shared a video of him hitting 21 mph on the treadmill, all but proving that he's more than game-ready despite such a long injury layoff.
21 MPH at 290…DAWG WORK 🏃🏾‍♂️ pic.twitter.com/ri7hBU5aVe

— Maurice Hurst Jr (@mohurstjr) March 30, 2023
Unsurprisingly, Browns fans rushed to show their excitement about his arrival.
🔥🔥🔥🔥🔥🔥🔥🔥🙌

— Coach Jones (@stirleyjones) March 31, 2023
The Cleveland fan base is loving this work ethic. Back to the playoffs this year 🙏🏼

— Alec Sheman (@adaddy19) March 31, 2023
The last time I got excited about a Browns player in the preseason running on a treadmill it was Odell. Hoping you turn out better!

— Andrew Wahoo (@WahooYellow) March 30, 2023
Now That's the 〽️ichigan 〽️an Difference! Yessir! #ProBlue

— Wooly Bully (@BullyPulpit6) March 30, 2023
I expect 22 by OTA's!!!! GO #Browns!!!!!!!

— Brian (@BGesus) March 31, 2023
Hurst might as well become a starter on Kevin Stefanski's team, given that they only have newcomer Dalvin Tomlison ahead of him on the depth chart.
He's a steady contributor and a physical presence worth being reckoned with when healthy, although he comes with some injury concerns after already missing almost a full season with a calf ailment.
Taken out of Michigan in the fifth round of the 2018 NFL Draft, Hurst has made 42 appearances (17 starts) while logging eight sacks and 78 tackles.
He's just 27 years old and might not have that much competition for snaps, and the motivation will be there as he'll look to sign a multi-year contract.
So, don't be shocked if he climbs his way up the depth chart in Cleveland, especially if he's hitting top speed like that.