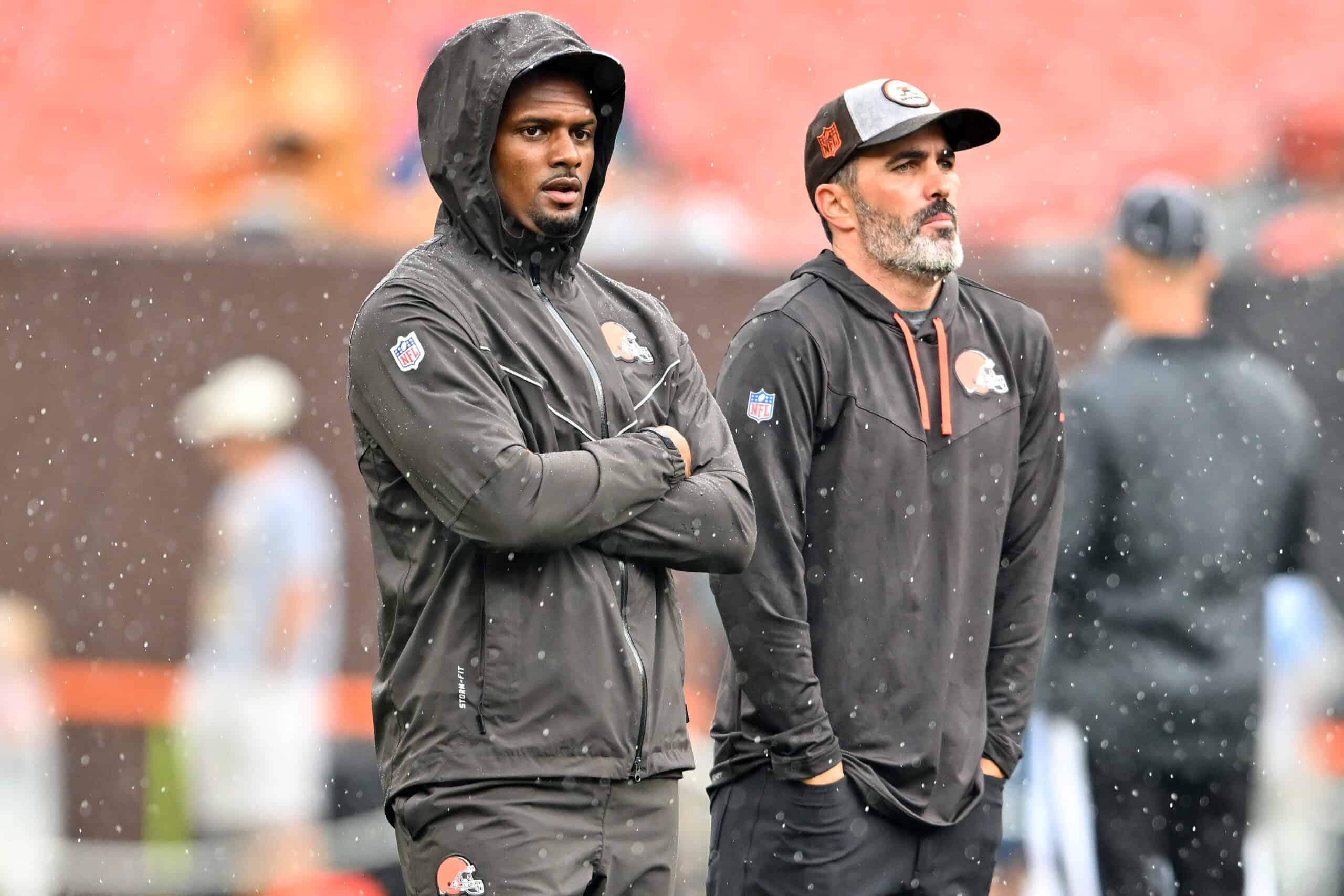 The fans expect a lot out of the Cleveland Browns this season.
That's what happens when you have a franchise quarterback to lead a stacked offense with a rebuilt defense.
But do upper management and the owners share the fans' optimism?
NFL insider Ari Meirov thinks jobs are riding on a successful season in Cleveland.
The #Browns restructured Deshaun Watson's contract this offseason and made A TON of moves to the roster.

It's a crucial year in Cleveland … and there's not much talk about it.

Let's take a look at what they did, and why this year is so important: pic.twitter.com/EfYTnnfzds

— Ari Meirov (@MySportsUpdate) August 21, 2023
Cleveland expects Deshaun Watson to return to the Houston form that earned him his guaranteed contract.
And to help him along, Andrew Berry reworked Watson's deal and spent the savings to fortify his roster.
Kevin Stefanski's offense has no excuses this year, and the defense is getting talked about as a top unit.
But Meirov says the real pressure comes from Watson's $64 million cap hit in each of the next three years.
Berry is among the best at manipulating the NFL's salary cap.
And the recent restructuring of the Joel Bitonio and Myles Garrett deals indicate he is already looking ahead.
Watson's contract says the Browns can restructure his deal each year.
But Berry can only push the can down the road so far before Cleveland has to pay the piper.
The #Browns have restructured the contract of Myles Garrett, creating $12.868M in 2023 cap space, as @FieldYates first reported. Cleveland now has close to $34M in cap space, the most in the NFL by a good margin.

— Noah Weiskopf (@BrownsWithNoah) August 21, 2023
And if the Browns are going to risk some lean free agency years to win now, they better win now.
Cleveland has most of their core players signed through next season, so maybe they have two years.
But if Berry hits a salary cap wall at some point, there is only one way to keep the fans engaged.
And that's why Meirov thinks they better win a lot of games this season.