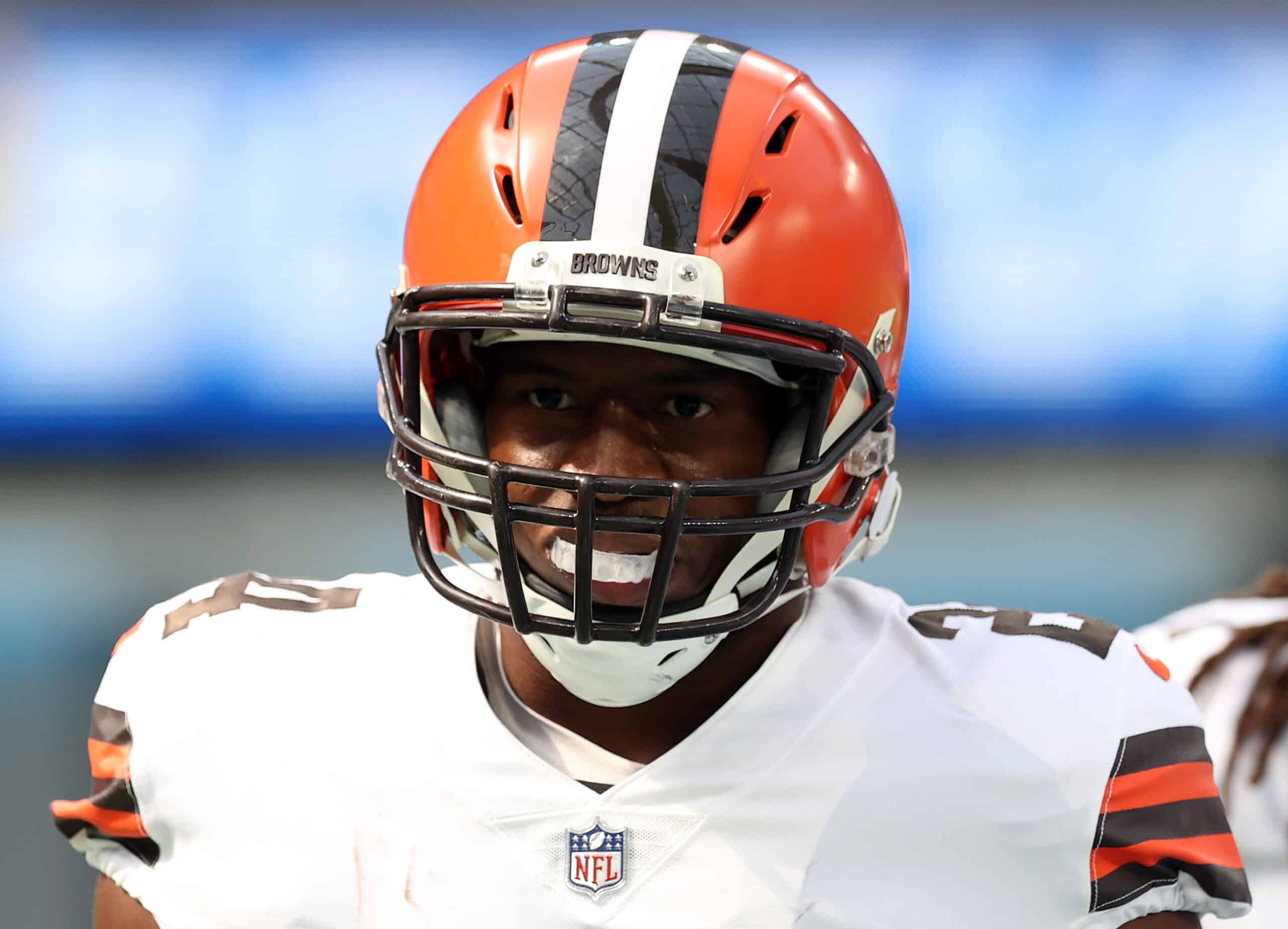 Myles Garrett had a lot to say about the Cleveland Browns' play during the 2022 season.
And John Johnson III probably had too much to say during that time, too.
But the most impactful statement from a Browns player might be a 3-word tweet from the quietest Brown of all.
Tired of watching

— Nick Chubb (@NickChubb) February 13, 2023
Nick Chubb captured the sentiments of every Browns fan with his comment during Super Bowl XLII.
"Tired of Watching," said Cleveland's best player.
But fans were quick to speculate who Chubb aimed the message at.
Was he simply commiserating with his adoring fan base?
Or is this a call to action delivered to Andrew Berry and Kevin Stefanski?
Browns Are Super Bowl Favorites? 
Despite the Browns' long depressing history, Nick Chubb has known hope during his time in Cleveland.
As a rookie, he jumped into the fray with Gregg Williams and Baker Mayfield, igniting new belief in the Browns.
Cleveland was the most popular Super Bowl bet (not the best bet) before the 2019 season.
Then the Browns put together the worst coaching staff in history, temporarily killing the promise of better things.
According to https://t.co/uhtbrrdHmz, #Browns have gotten the most bets to win the Super Bowl. Since late January, Cleveland's odds have dropped from 25/1 to 14/1

— Scott Petrak ct (@ScottPetrak) June 5, 2019
But the front office harmony hirings of 2020 led to a playoff run and renewed Super Bowl aspirations.
Unfortunately, the lead singers went off-key in 2021, but that prompted the investment in Deshaun Watson.
Alas, 6 games turned into 11 leaving Chubb and the rest of the Browns fanbase with nothing but promises of a better 2023.
And like many of us, Chubb is growing impatient waiting for Cleveland to turn the corner.
Sense Of Urgency For Chubb? 
Chubb enters his 6th NFL season in Cleveland, already beyond the league average for a running back.
Only second-year rusher Jerome Ford, practice squad teammate John Kelly, and the young Nate McCrary back him up.
Ford entered the league compared to free agent Kareem Hunt.
He did not get much opportunity to run in 2022, and he won't until he improves his blocking prowess.
There's Nick Chubb and then there's everyone else… pic.twitter.com/XdTZQgPKZ9

— Cleveland Sports Talk (@CLEsportsTalk) November 14, 2022
But Chubb knows that by 2024, the situation in Cleveland could be very different.
Another losing record could prompt a coaching turnover or rebuild.
As painful as it is to think about it, Chubb can be a cap casualty in 2024, clearing over $10 million for the Browns.
And if they don't want to watch from somewhere else, Berry and Stefanski would do well to listen to their quiet star.