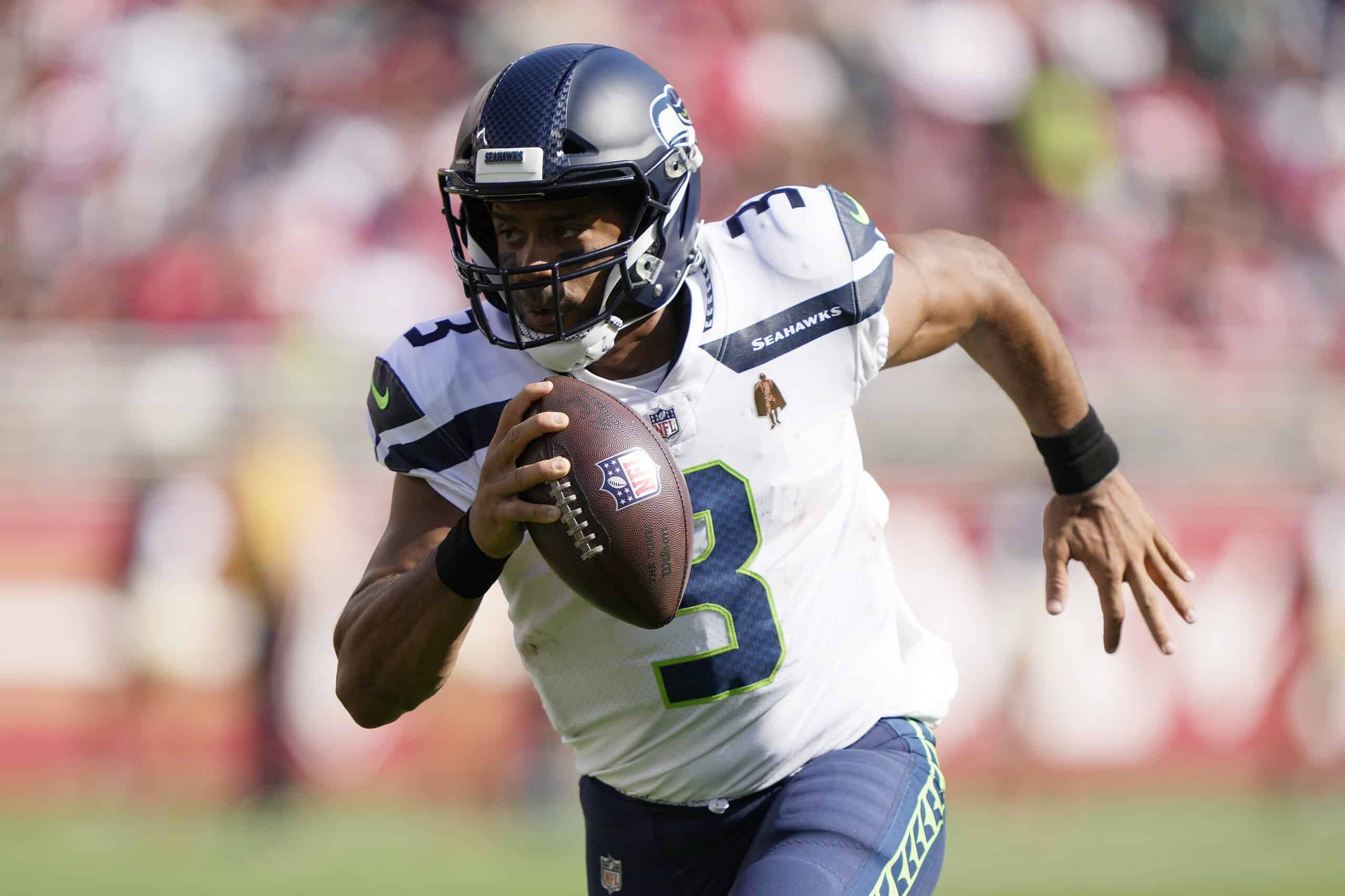 As the 2021 NFL season has passed its midpoint, talks and rumors abound about possible quarterback changes in the offseason.
One of the changes that could be made at quarterback includes Baker Mayfield of the Cleveland Browns.
Mayfield has been a disappointment this season throwing for less than 2,500 yards thus far, and only 11 touchdowns.
He ranks 26th among quarterbacks in QBR and only ranks higher than three other quarterbacks who are still the current starters of their teams.
One of the names that's been spoken in hushed corners as a possible replacement for Mayfield moving forward, is Russell Wilson.
Could Wilson be the Future Quarterback of the Cleveland Browns?
Russell Wilson is a former Super Bowl winner who plays for a team that seems to have no interest in protecting him or giving him support on offense.
The Seattle Seahawks finally have some decent receivers with Tyler Lockett and D.K. Metcalf, but they struggle in the running game and at offensive line.
As good as Wilson has been over the years without a consistent running game and with limited protection, imagine how good he would be with the Browns.
They have one of the best running games in football, one of the best offensive lines, and a host of young receivers and tight ends with tons of talent.
Three of the current offensive linemen for the Browns are ranked in the top five in their respective positions, including two ranked in the top two.
Cleveland just signed Joel Bitonio and Wyatt Teller to big extensions, locking up two of the best pass protectors and run blockers in football.
On the receiving side of things, Donovan Peoples-Jones, David Njoku, Austin Hooper, and Jarvis Landry are all solid pass catchers.
Where Baker Mayfield has failed to connect with them, Wilson would have no difficulty stepping into the role as their quarterback.
Seattle has a record of 4-8 and are in last place in the NFC West with little to no chance of making the playoffs.
Since appearing in back-to-back Super Bowls in 2013 and 2014, the Seahawks have made the playoffs in five out of six years.
End of an era in Seattle?

➤ Russell Wilson has lost 4 straight starts for the first time in his career

➤ Seahawks have lost 8 games in a season for the first time since drafting him pic.twitter.com/fzhqE0jUWo

— ESPN (@espn) November 30, 2021
However, they haven't made it out of the first round in two of the last three years and have failed to return to their former glory of the Super Bowl years.
While neither Wilson nor the Seahawks have explicitly said they want to make a trade, they haven't ruled it out either.
Wilson has a no-trade clause, but he's said that he'll waive it for the right team.
Could Cleveland turn into one of those teams?
Will the Browns Actually Move on From Baker Mayfield?
As of yet, no one outside of Cleveland Browns fans have expressed a desire to move on from the franchise quarterback hopeful.
However, the 2021 season has been full of disappointment and underperforming on Mayfield's part.
Cleveland made it to round 2 of the AFC playoffs just a year ago and were expected to be even better this year.
That simply hasn't been the case for the Browns.
Everyone in a Browns uniform has had their share of struggles on the season, but none more than Mayfield.
He was expected to build on a successful 2020 campaign but seems to be regressing.
Apart from that, there are now questions about his leadership skills and his ability to do what's best for the team.
Don't be surprised if Cleveland gets tired of Baker's antics and lack of production and looks to move on from him in favor of Wilson.
Baker Mayfield Trade Rumors: Are Days His Numbered with Browns https://t.co/i3K2aeojPH pic.twitter.com/FAKUC8eeFP

— CelebNSports247 (@CNS24_7) December 2, 2021