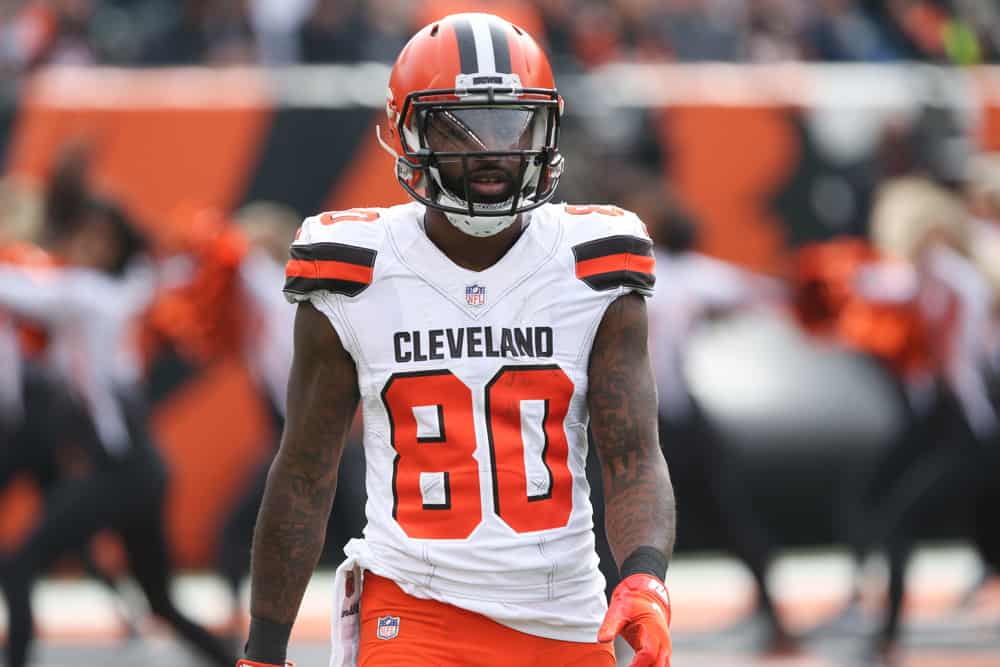 The 2019 season was not the ideal beginning for Odell Beckham Jr. with the Browns.
He battled injuries and was not able to play up to his standards.
However, Beckham had offseason surgery and is ready to prove he's still an elite player.
Beckham recently chatted with Browns owner Dee Haslam.
"I had a great conversation with him today,'' Dee Haslam said. "[He's] excited to be back in his house, and that has made a big difference to him.
Beckham mentioned that he feels more comfortable in Cleveland.
Haslam wasn't the only member of the Browns organization that has been speaking highly of Beckham during camp.
Jarvis Landry's Comments
Beckham said that around this time last year he was feeling homesick for New York.
He felt out of place, but at least he had his best friend Jarvis Landry by his side.
"He's continuing to grow each and every day, each and every week," says Landry.
Landry continued by saying, "I think that he's really making this place home and accepting that."
It sounds like Landry is excited to have Beckham by his side and is hopeful that they can play together in Cleveland for the rest of their careers.
What 2020 Brings For Beckham
Earlier in the offseason, Beckham mentioned that he wanted to see more targets next season.
Head coach Kevin Stefanski assured Beckham he'd like his role in the offense.
He has already looked good during the first few days of practice.
Baker Mayfield-Odell Beckham Jr. connections never get old.

Video Courtesy of the Cleveland #Browns. pic.twitter.com/AEPtuWQR6H

— Camryn Justice (@camijustice) August 16, 2020
"The unique thing with him would be the ball skills,'' Stefanski said. "He's special in that regard. When the ball's in the air, he has a knack of getting it any which way he can."
It appears Beckham is finally healthy and ready to put on a show in Cleveland.
Beckham mentioned earlier in the offseason that he hasn't been fully healthy since fracturing his ankle in 2017.
He underwent surgery to repair a core muscle injury in January.
From the looks of things, Beckham has fully recovered and is back to his old self from a few years ago.
"That's made a big difference, too, is he's healthy this year and is confident,'' said Haslam.
It sounds like Beckham believes in himself and his teammates clearly do as well.