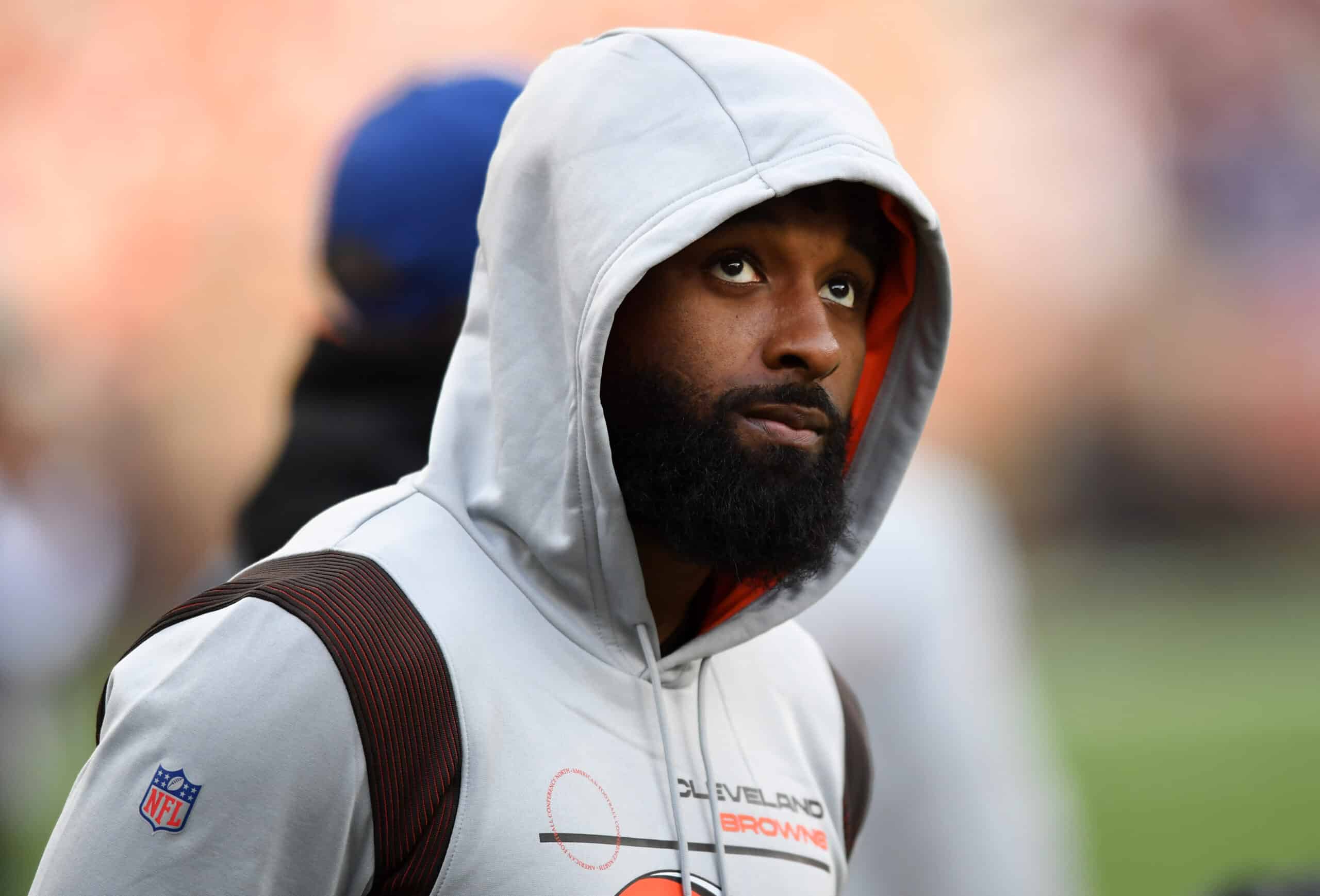 The Cleveland Browns are 4-4.
Jarvis Landry is normally a very reliable receiver when in the lineup.
He has battled injuries this year so it is always especially comforting when he is in there.
His veteran presence has a tendency to win games.
That was not the truth yesterday as the Browns dropped their Week 8 game to the Steelers by the score of 15-10.
Casual fans noted the missed targets and the costly fumble from Landry, and so did he.
He did not shy away from talking about his performance in the postgame press conference.
What Landry Said
Landry's postgame assessment was spot on when he said:
"I really just go back to 2 or 3 plays in this game, where myself having the opportunity to make plays and I just didn't."
"I really just go back to 2 or 3 plays in this game, where myself having the opportunity to make plays and I just didn't."

Jarvis Landry disappointed in his own performance today for #Browns pic.twitter.com/CuFRY40wsk

— Bally Sports Cleveland (@BallySportsCLE) November 1, 2021
He is somber and reflective about not holding up his end of the bargain at being a good teammate.
Jarvis Landry on fumble, drops in #Browns loss to Steelers: 'It sucks that I didn't make those plays' https://t.co/g0Fw91WR4d

— Dan Labbe (@dan_labbe) October 31, 2021
Landry Is Not Alone
To be fair, Landry should not bear all of the burden of the loss.
His mistakes were costly, but OBJ missed targets also.
Jarvis Landry's late drops and fumble will overshadow just how much of a total non-factor Odell Beckham has become in the #Browns passing game. 1 catch today, 6 yards.

— Jake Trotter (@Jake_Trotter) October 31, 2021
There will be plenty of discussion as to the quality of the throws.
Could Mayfield have made better throws to his receivers?
At points during the game, yes, he could have.
There were others that were just ill-timed and miscalculated drops from highly paid receivers who are expected to make the unexpected happen during key moments of games.
Conclusion
The entire organization should be going through an internal reckoning on this loss to the Steelers.
Everyone could have played and/or coached better with very few exceptions.
If this team wants to be in any discussions for AFC playoff spots, it needs to change its ways right now.
Of course, this is not a new narrative.
For weeks, the players and coaches have talked about playing better and doing better.
At some point very soon, we may have to understand and accept that this is as good as it gets for the Browns of  2021.