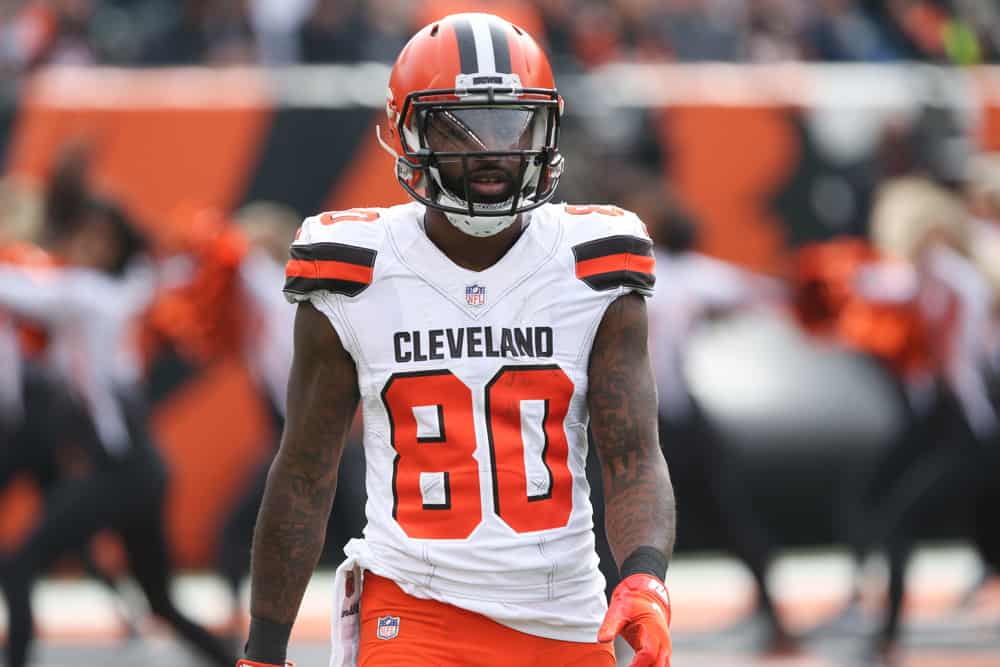 Wideout Odell Beckham Jr. is coming off his best game as a Cleveland Brown.
It came at the right time as the Browns improved to 3-1 for the first time since 2001 when defeating the Dallas Cowboys 49-38, in Week 4 of the NFL.
Prior to the game, Odell mentioned how he was looking forward to the trip to Dallas as he has a lot of family down there.
Beckham had plenty of career days against the Cowboys in his time with the Giants and had another one this past week.
Beckham recorded 5 catches for 81 yards and 2 touchdowns.
He also rushed the ball 2 times for 73 yards; one of which was the game-sealing touchdown.
As of right now, things are good in Cleveland.
Jarvis Landry's Comment To Media About OBJ
Odell Beckham Jr's teammate, Jarvis Landry, whom he played with college, threw him the first touchdown of the game.
Landry and Odell have become close since their time in college and enjoy playing with each other in the NFL.
When talking to the press on Wednesday, Jarvis Landry provided some important intel about Odell and his happiness with the Cleveland organization.
Jarvis Landry asked when the last time he's seen Odell Beckham Jr. this healthy, happy and focused: "Probably college."

— Ben Axelrod (@BenAxelrod) October 8, 2020

While Jarvis may perhaps be a prisoner of the moment as his college buddy is coming off his best game of the season, Beckham Jr. was in concurrence with his teammate.
When asked about it, Beckham stated:
"I'd probably agree with that…Coming from college into the league, it's just a completely different life. I feel like college was an intro and it was just right before the social media era and all that stuff so it's just a different day and age now and I think this is probably one of the best spots I've been in."
Odell Beckham Jr. is also know his sporadic behavior.
He had plenty of moments on the sidelines in New York and seemed to be having one just before the Dallas game.
Odell Beckham Jr With Cryptic Tweets On Saturday Night
On October 2nd, Odell Beckham Jr. sent out a bunch of tweets expressing his love for the game.
Here are some of the tweets the star wideout sent out.
Sometimes I wonder if I want this 🏈 shxt too much…

— Odell Beckham Jr (@obj) October 3, 2020
Im on a mission…

— Odell Beckham Jr (@obj) October 3, 2020
Seem like nobody wanna run the race witcha, but errbody wanna be at the finish line to hold the trophy

— Odell Beckham Jr (@obj) October 3, 2020
Overcame obstacles and they still come…

— Odell Beckham Jr (@obj) October 3, 2020
Sources are still speculating about what caused Odell to engage in this behavior.
We have seen Odell in the past engage on twitter wars with fans, letting his emotions get the best of him.
Browns fans are hoping that Juice is right about Odell's headspace as they have some tough opponents on the schedule, such as the Colts and Steelers.