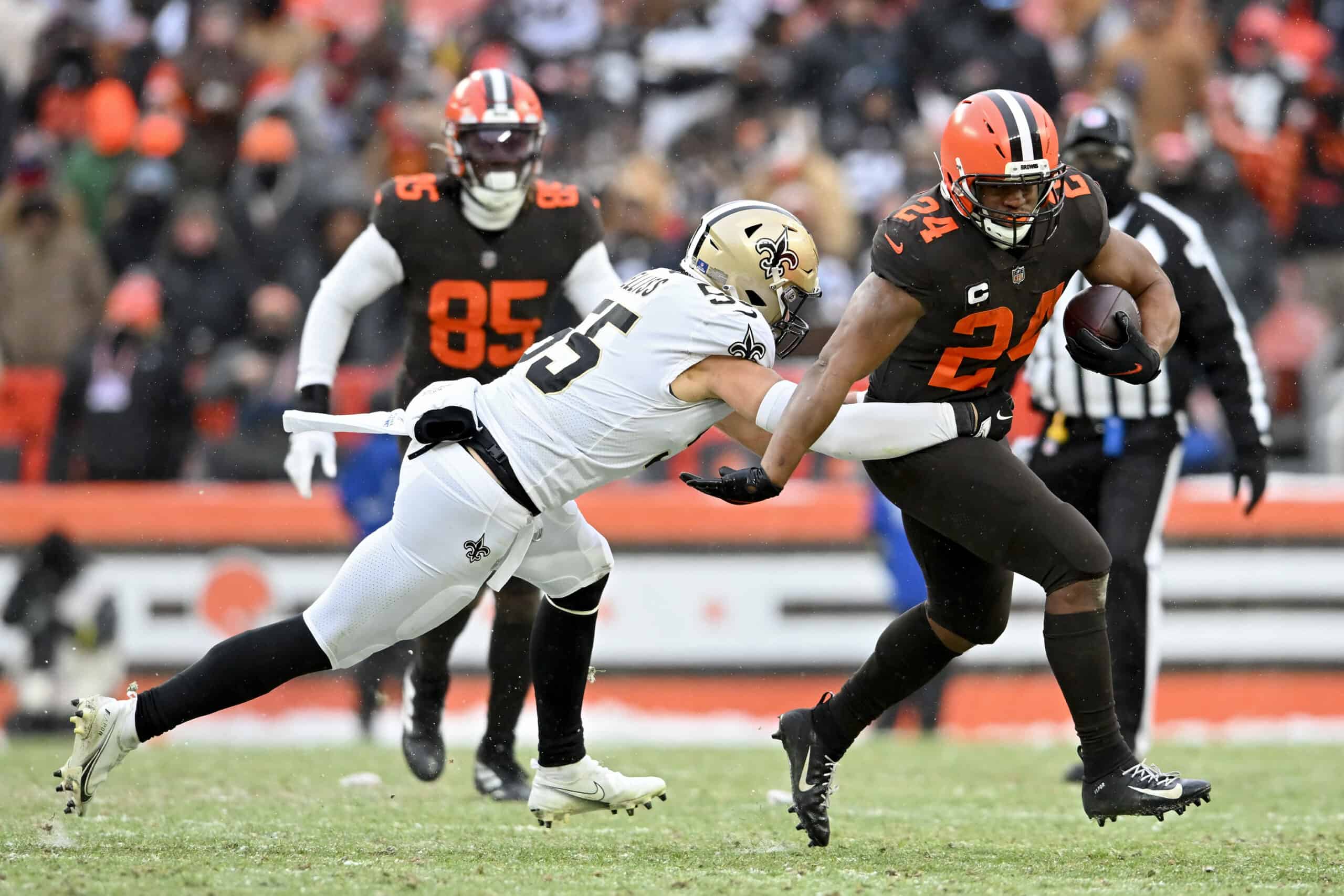 A former Cleveland Browns coach has been given a new opportunity.
Joe Woods, the Browns' defensive coordinator from 2020-2022, has been named as the newest DC for the New Orleans Saints.
Many Browns fans have a sour taste in their mouth from Woods' time in Cleveland, but it appears that the Saints are excited about Woods' hiring.
Saints don't think Joe Woods was the issue in Cleveland.

— Brandon Little (@BrandonLittleFB) February 6, 2023
Was Woods the issue in Cleveland?
In the three years that Woods was the DC, the Browns' defense was 21st, 17th, and 19th in points allowed per game, respectively.
Under Woods, the Browns were never a top-ten defense, and as a result, were unable to find any semblance of continued success.
The Saints, as a comparison, have been fourth, fourth, and 13th in points allowed per game in the past three seasons.
Their defense has looked significantly better than the Browns have in the last three years, so Woods' abilities will get a true test.
Will he be able to bring the Saints to new heights?
Many Browns fans certainly don't think so, given Woods' lack of success with their organization.
When a new coach joins an organization, many NFL fans take to social media, to express their thoughts and opinions about the situation.
Up to this point, many Browns fans have expressed their disdain for Woods, and it appears that many Saints fans have echoed their sentiment.
Did Woods just need a change of scenery to find success while coaching at the NFL level?
Not only will Saints fans be anxious to see Woods' success, but many Browns fans will also.