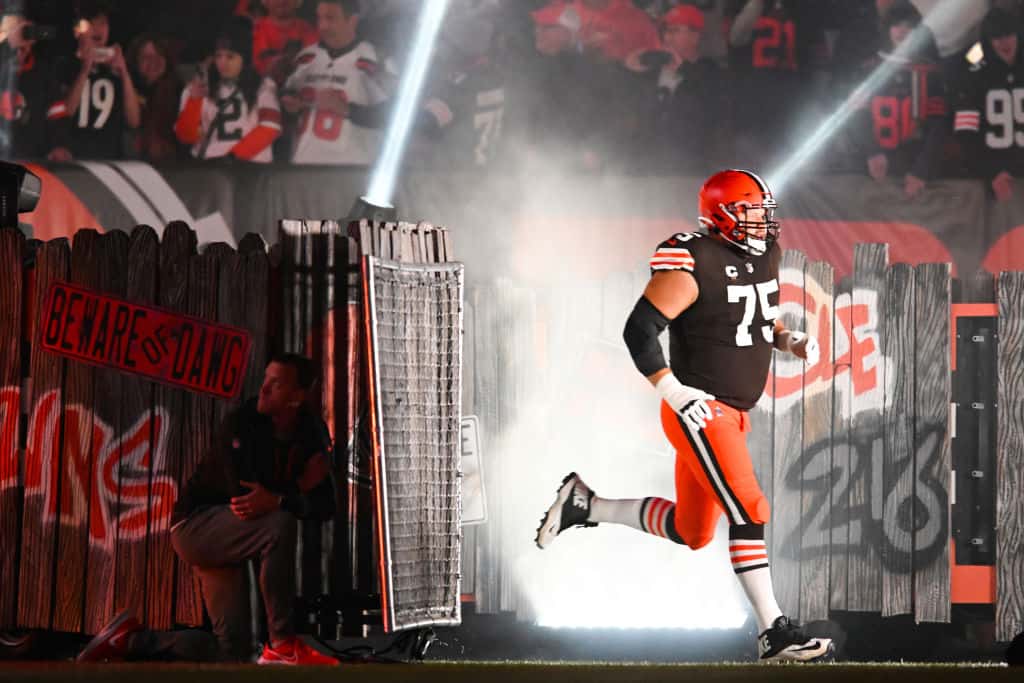 Kevin Stefanski might be on the hot seat in 2023.
More than a few analysts and pundits think the Cleveland Browns coach won't survive another losing season.
But if Stefanski is feeling some pressure to be better this season, he's not the only one.
Joel Bitonio told 92.3 The Fan there is urgency among the players, too.
#Browns LG Joel Bitonio: "We have urgency. I think the guys want to go out there and compete, get ready to go. I think we're excited to get out there as a team, start the year off."

— 92.3 The Fan (@923TheFan) September 7, 2023
Cleveland's All-Pro guard knows his teammates are chomping at the bit for real games to start.
They're as excited as their fans are to see if all the offseason moves and hype are real.
We can assume a desire to wash away the disappointment of the past two seasons plays a role in their urgency.
But players might also sense that big changes will follow another subpar showing.
Andrew Berry recently reworked a whole bunch of contracts to save cap space this season.
But he also effectively reset some of the cap impact for 2024.
Quite a few deals were cap-friendly next year, meaning the team could save money gutting the roster.
Berry appears to have thrown any thoughts of a 2024 rebuild out the window, a sign of confidence if anything.
fans better bring the energy this weekend!@deshaunwatson | #DawgPound pic.twitter.com/e2wdxRlf9x

— Cleveland Browns (@Browns) September 6, 2023
Cleveland's GM believes in his quarterback, as well as his new receivers and defensive line.
But it can't hurt to have the players feel some urgency to compete.
Many a championship have escaped overconfident teams.
So we'll take Bitonio's assessment as another sign of great things to come for the 2023 Browns.