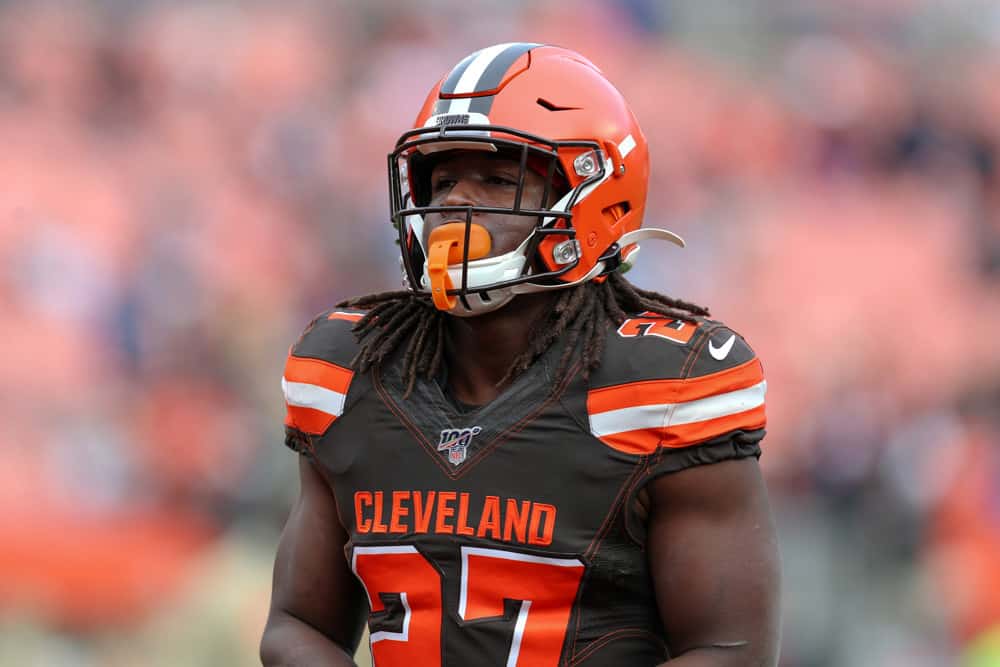 Cleveland Browns running back Kareem Hunt is happy to be playing in his home state and for the Browns.
Because he started his career with the Kansas City Chiefs, Hunt is excited to have another chance to beat his former team.
Hunt was eager to go back to Arrowhead in the playoffs last season.
He felt like the Browns should have won that game and looked forward to another chance to play the Chiefs.
That chance is coming sooner than everyone expected.
When the NFL schedule was announced in May, Hunt realized his next opportunity would come in Week 1 as the Browns return to Arrowhead.
At his youth football camp, Hunt talked about that Week 1 challenge.
"That's a very good test, That's a great team, a great program, and I can't wait to play some of my old teammates and brothers."
2021 Expectations
Hunt is ready for his team to take the next step after a great run in 2020.
I don't guarantee a Super Bowl or anything, but we all got one goal. Every NFL team, all 32 of us, got a goal, and that's to win the Super Bowl. I know I want to win a Super Bowl, and I'm going to be working every day to win a Super Bowl."
Hunt is also willing to do what is asked to make it happen.
In the unlikely event he was called upon to play defense and sack his friend Kansas City Chiefs quarterback Patrick Mahomes, Hunt would be all in.
Kareem Hunt on what more he could do: "If they tell me to go rush off the edge and sack Patrick Mahomes, I'm going to try to do that, too." pic.twitter.com/pVBzXygQka

— Dan Labbe (@dan_labbe) June 24, 2021
Hunt Is Also Vocal About Chubb
Maybe Kareem Hunt should be Nick Chubb's agent.
He has been very outspoken about his teammate and friend's current contract situation.
Chubb's contract expires at the end of the 2021 season, and Hunt does not want Chubb to become a free agent.
Kareem Hunt at his youth football camp on Nick Chubb: "Pay that man. He's a freak of nature. He's like a brother to me … hope we can play together for a long time."

— Zac Jackson (@AkronJackson) June 24, 2021
In the meantime, fans cannot wait to see Hunt and Chubb on the field for the Browns in 2021.