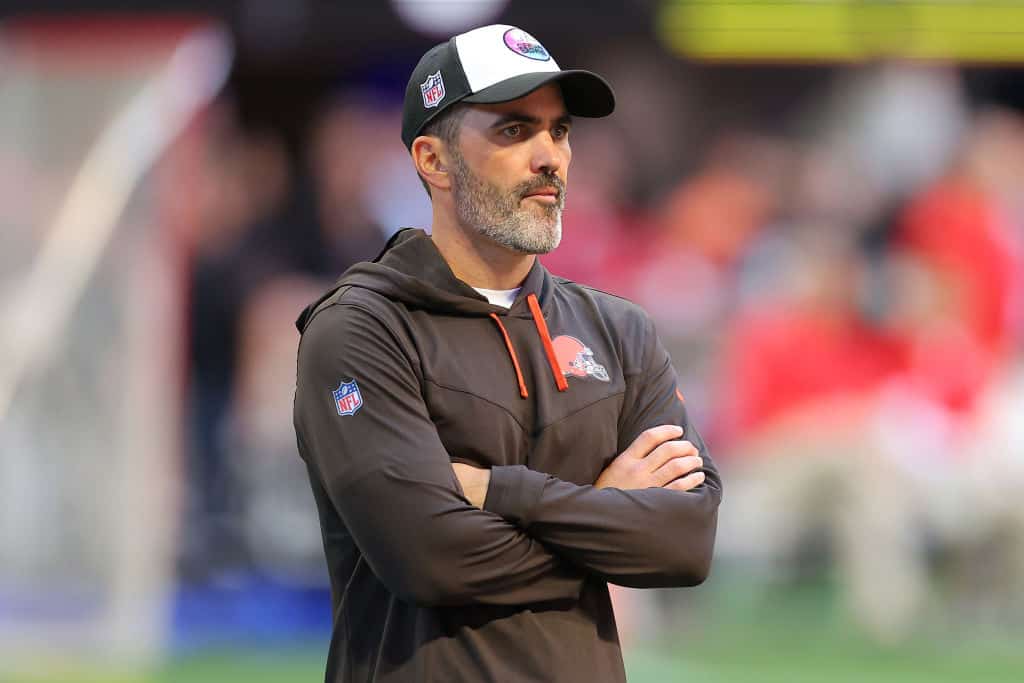 The Cleveland Browns had arguably their best performance of the season in Week 9.
Of course, the Arizona Cardinals are far from a contending team, so they were expected to blow them out.
Still, it's one thing to be expected to dominate, and a whole different is to actually do it.
The Browns were almost perfect in the win, but the lack of production from the receiving corps — outside of Amari Cooper, obviously — continues to be a concern to the fans and some analysts.
However, when asked about that, Cleveland head coach Kevin Stefanski talked about how they continue to have trust in their entire receiving corps, and they hope they're able to make plays regardless of who's out there (via Scott Petrak on Twitter).
#Browns coach Kevin Stefanski on lack of WR production behind Amari Cooper. pic.twitter.com/qPiCWAkzHF

— Scott Petrak ct (@ScottPetrak) November 6, 2023
Cooper finished the game with five receptions on five targets for 139 yards and one touchdown.
Browns running back Jerome Ford had the most targets (seven) and was tied for the most receptions, but he was only able to gain 33 yards.
Cleveland tight end David Njoku had four grabs for 26 yards, while wide receivers Elijah Moore and Cedric Tillman had two receptions for 14 yards and one catch for three yards, respectively.
Browns quarterback Deshaun Watson finished the game with 19 of 30 completed passes for 219 yards and two touchdowns, adding three carries for 22 yards.
It's nice to know that the team has the utmost confidence in their playmakers, especially considering how much defensive attention Cooper gets every single week.
Still, it would be better to have at least another reliable pair of hands to face actual contenders like all AFC North rivals.