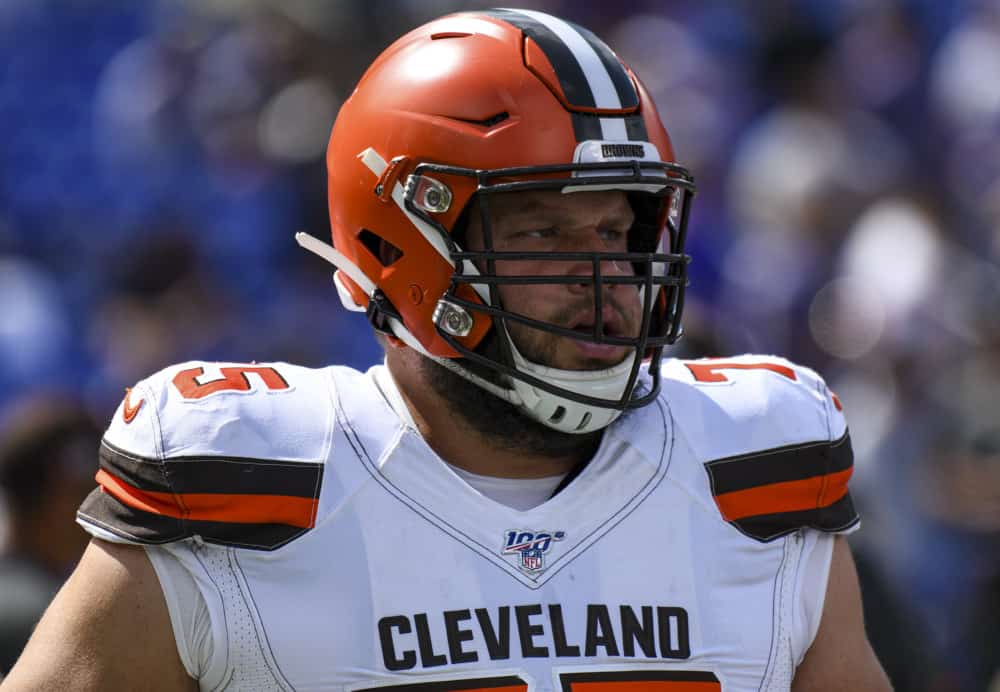 The Cleveland Browns are going to be in a primetime playoff game after nearly two decades.
Joel Bitonio has been around for some of the worst times of the Browns since they came back in 1999.
He is currently the longest-tenured Brown and has been with the organization since 2014.
Now, with the Browns making the postseason, Kevin Stefanski and other Browns players made sure to honor him after the game Sunday.
"I appreciate being on a [expletive] winning team and changing the culture here," Bitonio said. "I appreciate that."
"You got more in you?"
"Yes, sir."
"Good, because I'm going to need it." pic.twitter.com/SFDYji9QNF

— Cleveland Browns (@Browns) January 3, 2021
Browns quarterback Baker Mayfield talked about Joel Bitonio in his press conference.
"Kevin (Stefanski) gave Joel (Bitonio) a chance to talk because he knows that Joel has been the longest-tenured guy here. It means a ton – not only for guys like Myles (Garrett) and Joel, but if you look at our equipment staff, our support staff and the people who have been here and endured these things, it has not been fun for them," Mayfield said. "For us, the people who are around us and work more hours than we do and they make our lives easier in a year of ups and downs, it means so much to them.

"That is truly what it is all about. We are living a dream right now, and we are able to play football as our jobs. To see these guys that have been here and have gone through everything and to see the smiles on their faces and the sense of relief for them is great."
Stefanski also gave a game ball to Browns owner Jimmy Haslam after the game.
"Great win," Haslam said in his brief remarks, after applauding Stefanski and his coaching staff.
The NFL announced the Browns and Steelers will play Sunday night at 8:15 p.m at Heinz Field.
It will be the last game of the opening weekend of the league's expanded playoffs.
The Browns lost their last playoff matchup to the Steelers 36-33 at Heinz Field on Jan 5, 2003.
The Browns have opened as 4-point underdogs in the game.