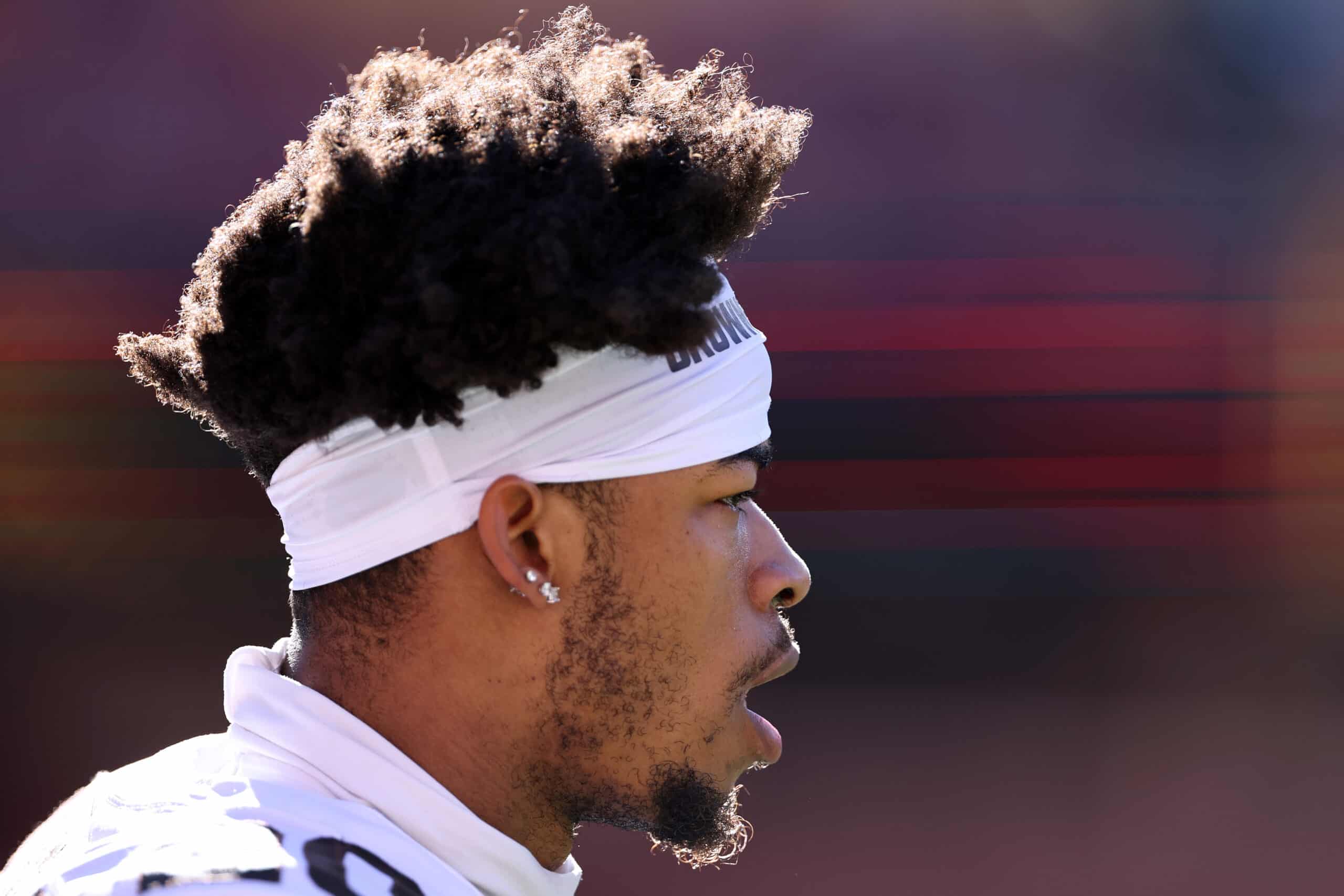 Kevin Stefanski had some bad injury news to share after the Cleveland Browns' Hall of Fame game.
Both Thomas Graham Jr (ankle) and Daylen Baldwin (hamstring) were released with injuries.
But there was also news about another significant player who did not play in that game.
Cornerback Greg Newsome walked off the field early from the Browns' last practice.
And in a morning-after press conference, the Browns head coach was asked what happened.
Stefanski reports that Newsome "has a groin issue" that led to his abbreviated practice session.
And while he didn't have many details about the severity of the injury, Stefanski didn't seem too concerned, either.
Newsome did not appear to be in much distress as he headed to the locker room.
So the assumption is that the team will be cautious and deal with the matter on a day-to-day basis.
But with Graham also out, the team has to address the openings at cornerback.
Browns Add Another Corner
In the same press conference, Stefanski called cornerback Thomas Graham Jr's ankle injury "significant."
While Graham might wear Browns orange again down the road, the team worked quickly to replace him yesterday.
Cleveland already added former USFL cornerback Lorenzo Burns to the team last week.
And yesterday, they signed another corner, former 2020 Seattle UDFA Gavin Heslop, to fill out the roster.
Heslop is trying to complete a comeback from a gruesome leg injury that ended his 2021 season.
He had just earned his way into the Seahawk's corner rotation when he went down at the end of his third game.
Carolina and the NY Giants carried Heslop on their practice squads the past two seasons.
Meanwhile, the cornerbacks already at the tail end of the Browns' practice rotation want to take advantage.
Fans might see even more of rookie Cameron Mitchell or UDFA Caleb Biggers this week.
But Newsome's groin could give Burns or Chris Westry more chances to make an impression, too.