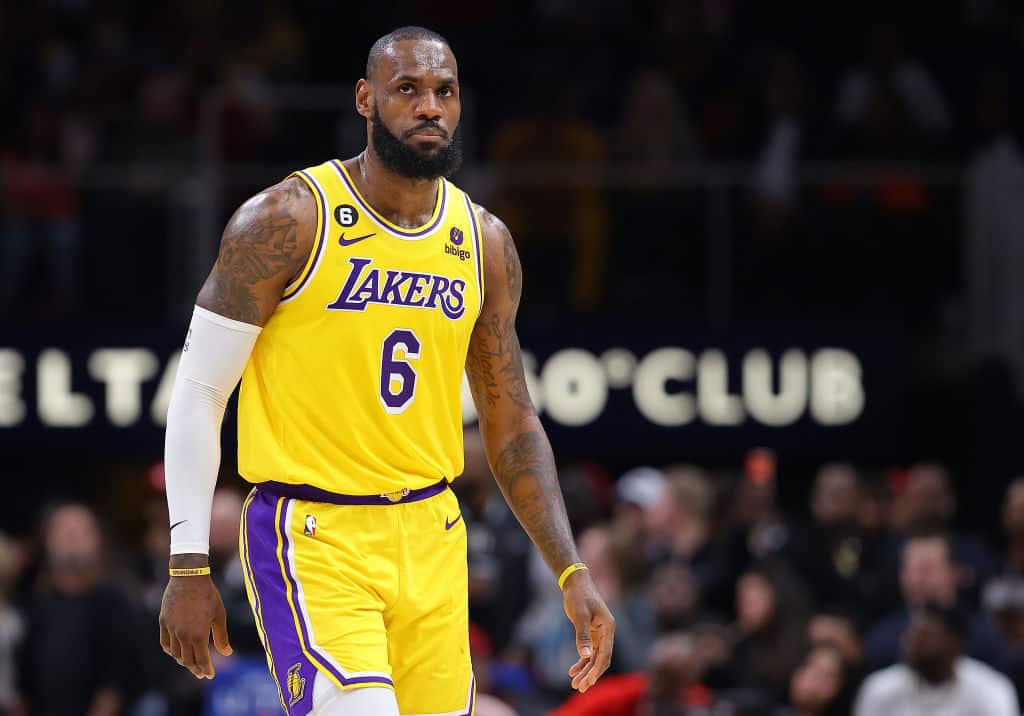 Even though the Cleveland Browns have been eliminated from any postseason action, fans are still watching this team continue to come together as Deshaun Watson gets more acclimated.
A famous fan was watching and tweeted his approval.
LeBron James, who is a native Ohioan, took note of how Watson was playing in the second half of the Commanders game.
What James Said
"Yessir D Watson!! Another one. That boy getting his rhythm back! #Browns"
Yessir D Watson!! Another one. That boy getting his rhythm back! #Browns

— LeBron James (@KingJames) January 1, 2023
James is not wrong; Watson has looked more confident each week.
This bodes well for the Browns' offense in the 2023 season.
Who Is James' Favorite Team?
Anytime LeBron posts about the Browns, it brings up the question of who is his favorite NFL team.
He appears to have several favorites depending on the circumstance.
Besides the Browns, James sometimes supports the Dallas Cowboys and both the Los Angeles Rams and Chargers.
LeBron cheering for his one of six favorite NFL teams… pic.twitter.com/1Z5sm4vrvK

— TPS (@TotalProSports) October 11, 2021
Applauding Watson Did Not Go Over Well
There were other Twitter followers of James who did not like his calling out Watson for a good performance given Watson's checkered past history.
That will remain an issue for the Browns and its fanbase next season.
Watching Watson does not elicit positive responses; maybe one day in the future it will but for now, many cannot get past what he allegedly did off the field while watching him as the Browns QB1.
In essence, James opened a can of worms with this tweet that was likely never intended to offend so many of his followers.