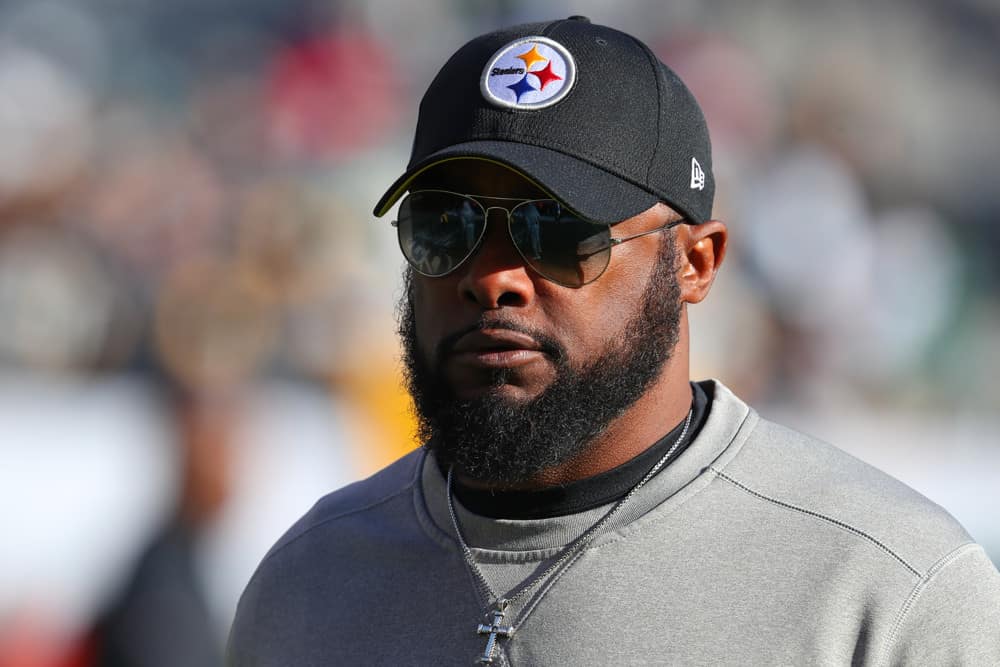 It really doesn't feel like it's been a whole year, has it?
To be technical, it will be 11 months exactly come October 14th.
Just in case anybody forgot, there was a fight between Myles Garrett and Mason Rudolph last year on Thursday Night Football on November 14th, 2019.
As the Cleveland Browns prepare to take on Pittsburgh Steelers in a highly anticipated intra-divisional game, blasts from the past have been circulating.
Steelers head coach Mike Tomlin did not mix words when it comes to the reunion.

No Storylines
For backstory purposes, let's set the scene.
Last year, the two teams got into an ugly altercation when Garrett ripped off Rudolph's helmet and hit him over the head with it.
This will be the first meeting between the two teams, but Tomlin wants nothing to do with "revenge" storylines.
"We're not looking for the low-hanging fruit or reality TV storylines," Tomlin said.
"There really is no message," Tomlin said on Tuesday when asked about the focus, via CBS Sports. "My day-to-day existence kind of relays that message that you suggested. There's a lot on the table in reference to this game in terms of stakes. They're a 4-1 team. We're trying to remain undefeated. We're not looking for that low hanging fruit or that reality TV storylines and so forth. This is a big game here in 2020."
Retribution From Lost Season
Last year, Garrett was well-publicized for his incidents on the field.
His interaction with Rudolph was not the only chronicled event in 2019.
Garrett has been playing like an All-Pro through five games.
Leading the 4-1 Browns, Garrett owns 13 solo tackles, 6.0 sacks, and three tackles for loss.
As long as Garrett stays in the game, the Steelers are going to have their hands full containing him.
"He's a sack-fumble guy, he's a game-changer," Tomlin said of Garrett, via CBS Sports. "He's a guy that you have to be mindful of not just in terms of his location, but what he's doing and the quality and capability in which he can do it and his potential impact on the game. We just have to be really mindful of that."
Large Implications
The Steelers are 4-0, while the Browns own their best record since 2002.
This game doesn't need any reality TV storyline because this game is already going to be huge.
The Baltimore Ravens are 4-1, which makes this a meaningful game towards the race for the AFC North crown.