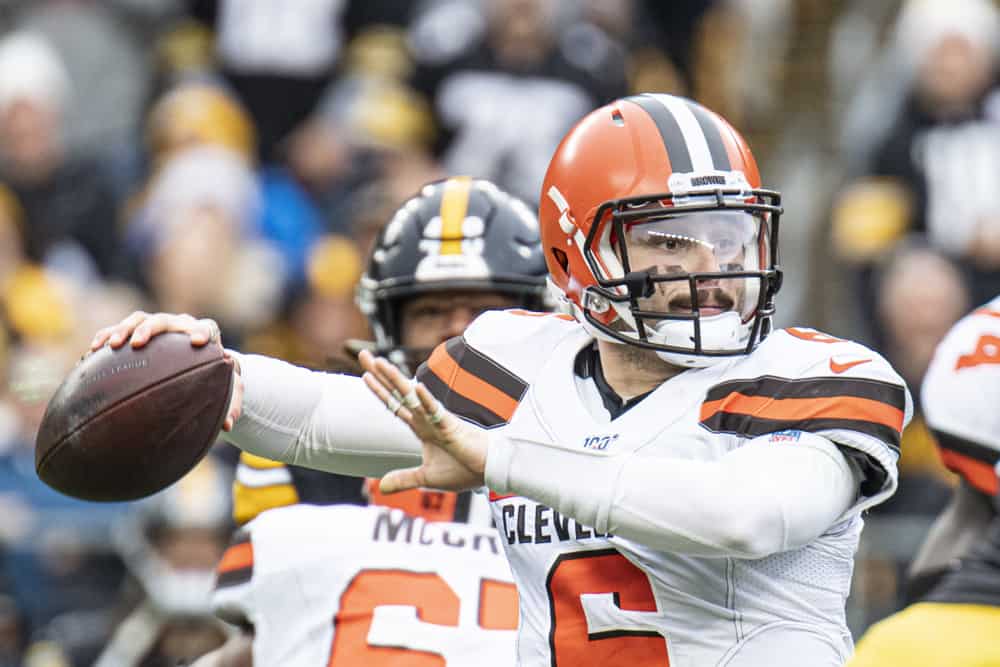 The Cleveland Browns have certainly surprised some people this season.
They head into their matchup against the Pittsburgh Steelers with a 4-1 record.
It is something that the Browns haven't accomplished in quite some time.
Despite that, the Steelers are listed as 3.5 point favorites in Week 6, according to BetMGM.
The Browns have earned respect from around the league, but not enough to be favored against the undefeated Steelers.
Can Cleveland Pull Off The Win?
The Steelers have played well this season, so this won't be an easy task for Cleveland.
The fact the Steelers are undefeated and playing at home is likely why they are favored in this one.
Cleveland shouldn't be overlooked, especially after beating a tough Indianapolis Colts team last week.
The Browns offense has been clicking despite losing running back Nick Chubb.
However, stopping the Steelers offense is going to be the difficult part for the Browns.
The secondary in Cleveland is below average, so the Browns need to get pressure on the quarterback.
It won't be easy to win this game, but the Browns defensive line needs to make an impact for Cleveland to have any chance.
Pass rusher Myles Garrett has been nearly unstoppable this season and is a big reason why the Browns are 4-1 right now.
Myles Garrett: the most dominant pass-rusher in football 💪 pic.twitter.com/3FYS76LY0N

— PFF (@PFF) October 12, 2020
This season, Garrett has recorded six sacks, three forced fumbles, and two fumble recoveries.
The opposing offensive lines have no answer for Garrett and Cleveland is hopeful that remains to be the case against Pittsburgh.
Winning In Pittsburgh
Right now, the over/under for this game is at 50.5 points, which is one of the lower ones for Week 6.
The Browns offense has been bailing them out this season, which might need to happen again.
They've scored at least 32 points or more in four straight games.
Sadly, Cleveland has allowed 20 points or more in every game this season.
The Browns should be able to put up points, but losing Chubb does hurt.
It'll likely come down to whether or not the Browns defense can step up.
It's almost impossible to trust the Browns secondary right now.
This game could likely end up a shootout with the best offense taking home the victory.