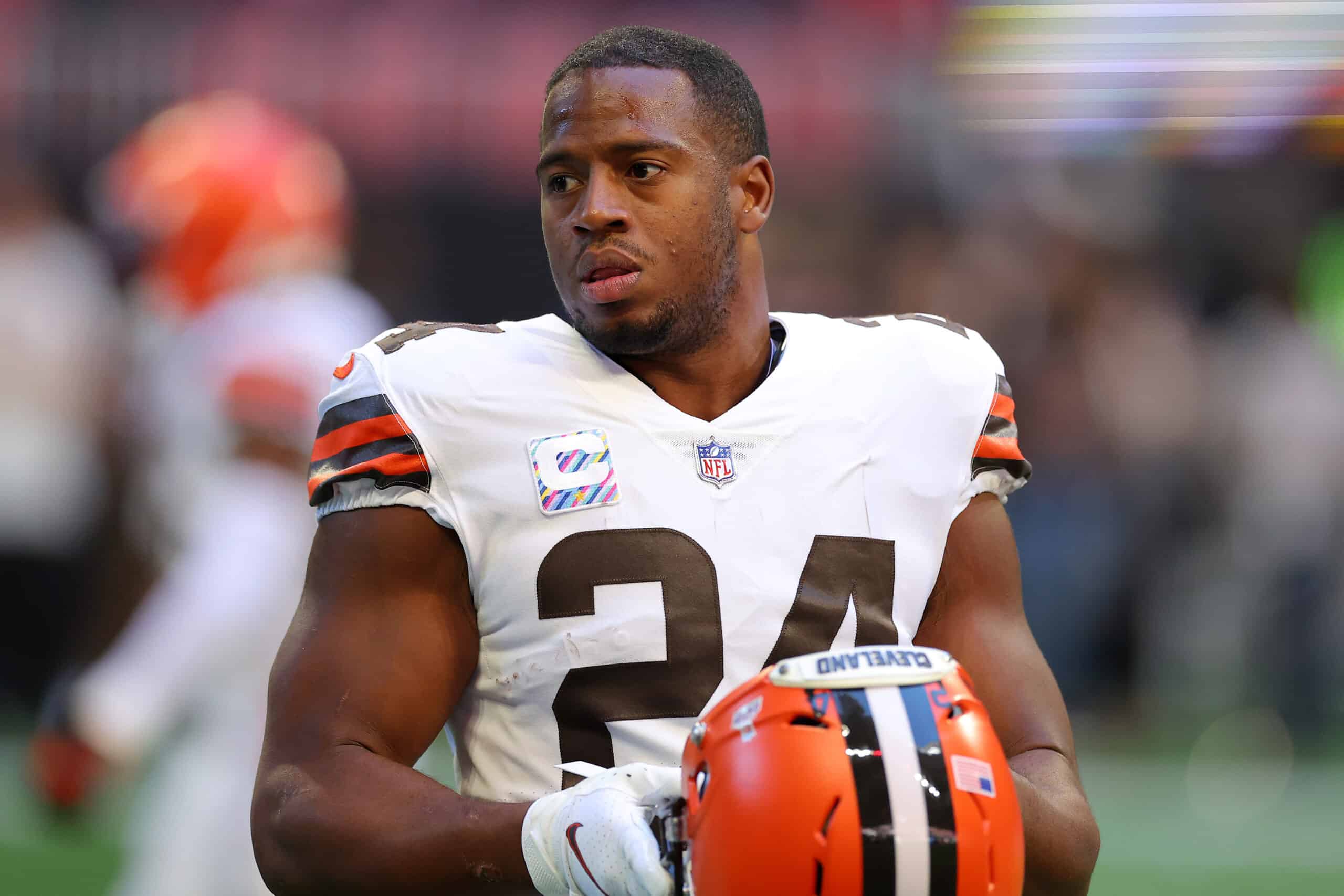 Last Monday night, Cleveland Browns running back Nick Chubb sustained a serious knee injury in the second quarter against the Pittsburgh Steelers.
Chubb was hit low on a tackle by Steelers defender Minkah Fitzpatrick.
Since the injury, there has been public debate over whether or not Fitzpatrick's tackle was dirty.
Minkah Fitzpatrick, who says he's good to go for Sunday, talks about the Nick Chubb tackle and says he's not a dirty player. pic.twitter.com/R7nW7RthaS

— Brooke Pryor (@bepryor) September 21, 2023
On Thursday Fitzpatrick discussed the issue during a media session, via Brooke Pryor.
"I'm chippy, I'm edgy, of course, but I'm not a dirty player," he said. "I'm not going to sit here and defend my character. I know the type of player I am, Chubb knows the type of player I am. I've played against him the past five years, two times a year and I love competing against him. He brings the best out of me and I bring the best out of him. There's no chance I would try to purposely hit somebody. It was an unfortunate event."
Fitzpatrick then continued by addressing the negative backlash from fans saying how he should have tackled Chubb.
He continued to explain that there isn't anything he would have done differently on the play.
He also hopes for a speedy recovery for Chubb and commented that the running back makes the game a lot better when he's playing.
During the play, Fitzpatrick was also down for a period of time before returning to the game.
He later specified that he got the wind knocked out of him during the tackle.
In the third quarter, Fitzpatrick left the game for good with an apparent chest injury and was brought to a local Pittsburgh hospital for tests.
The scans for a possible chest contusion came back negative and the safety is expected to return to action this Sunday against the Las Vegas Raiders.