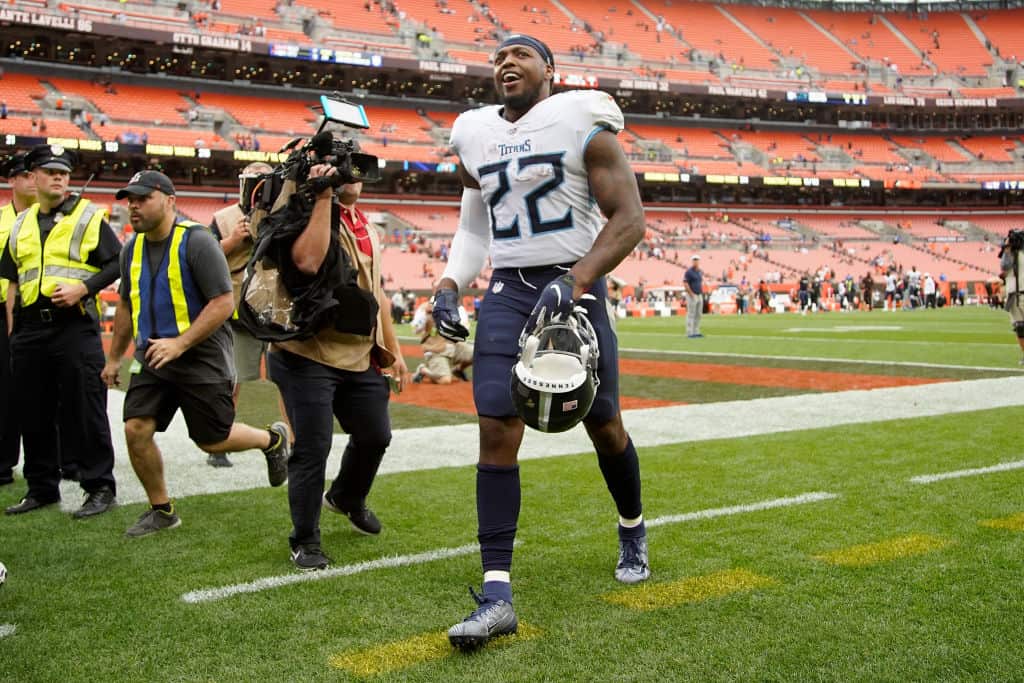 The Cleveland Browns and the running back position have been in the news a lot this week.
However, in preparing for this Sunday's home game against the Tennessee Titans, the discussion has shifted from Nick Chubb to Derrick Henry.
Henry, of course, is the Titans imposing 6-foot-3, 247-pound running back.
His combination of size and speed makes him one of the most difficult runners to bring down in the NFL.
#Browns Denzel Ward on tackling #Titans RB Derrick Henry. pic.twitter.com/VwrxouWbsp

— Scott Petrak ct (@ScottPetrak) September 21, 2023
On Friday, Browns cornerback Denzel Ward shared how the Cleveland defense will prepare for Henry.
"We just got to gang tackle," Ward said, via Scott Petrak. "He's a big guy, a physical runner, a great back for their team, it's going to take all of us. We all just have to rally to the ball and get him down."
In four out of the past five seasons, Henry has rushed for over 1,000 yards and he went over the 2,000-yard mark in 2020.
His output in 2019 and 2020 made Henry the league's rushing champion both years.
During the 2019 season, Henry and Chubb battled for the title through the final week before Henry finished with 1,540 yards to Chubb's 1,494.
Although they're opponents, both running backs have worked together to try and bring the position more respect in the NFL, especially regarding larger contracts and more money.
Derrick Henry has spoken with Nick Chubb. #Browns #Titans pic.twitter.com/enYIRKLdvs

— Paul Kuharsky (@PaulKuharskyNFL) September 21, 2023
Their mutual cause has helped the two bond and Henry shared this week his thoughts regarding Chubb's season-ending injury.
Last year, Henry rumbled for 1,538 yards and 13 touchdowns and also had a career-high 33 receptions for 398 yards.
So far this season, the running back has not cracked 100 yards in either contest for the 1-1 Titans.
However, no one expects that trend to continue and the Browns' third-ranked defense knows they will have their hands full on Sunday.