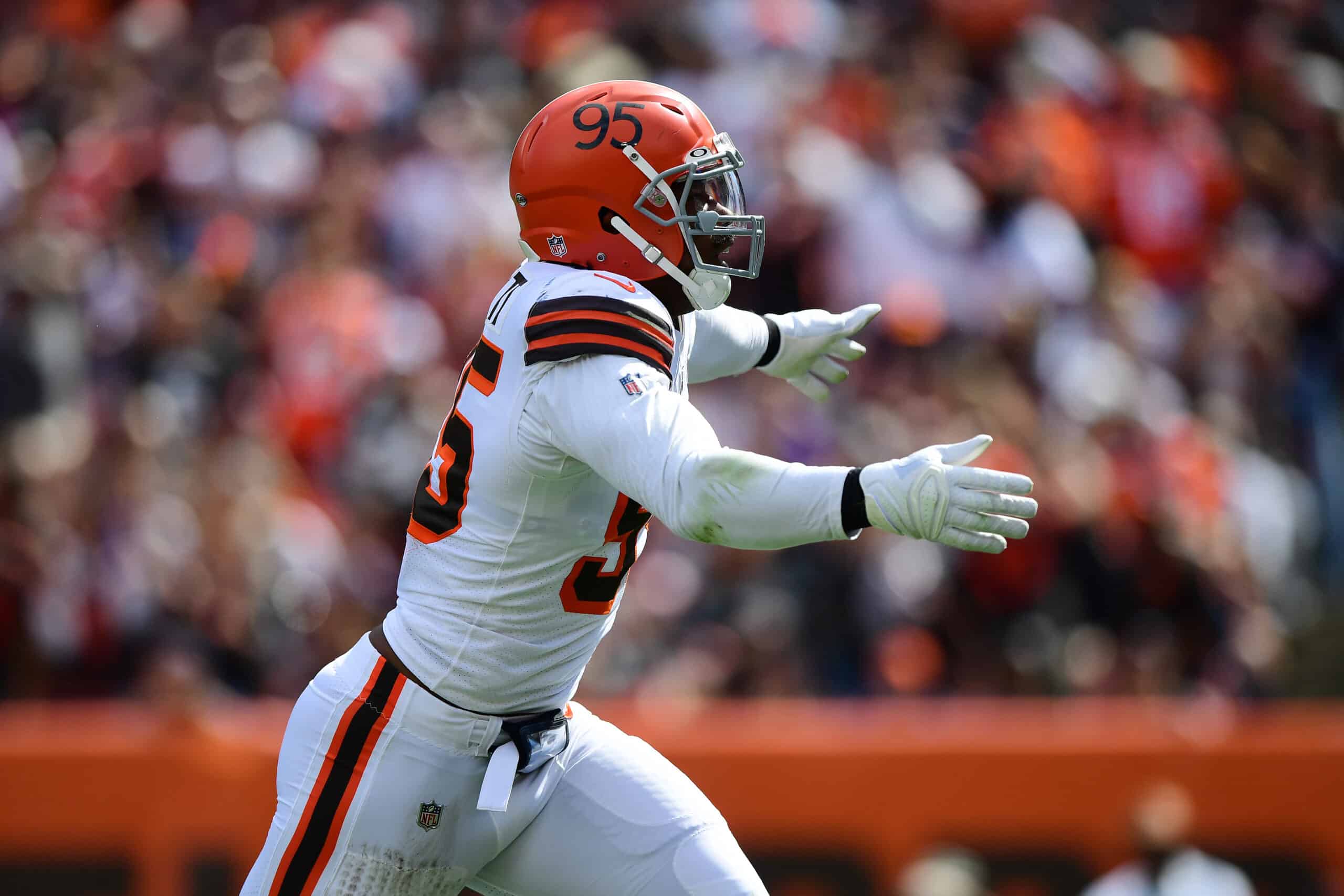 Myles Garrett is one of the best players in the NFL.
That is not a hot take, but rather a simple, undeniable fact.
All that talent means high expectations, and some Cleveland Browns fans expect Garrett to be dominant every single week.
That is not too much to ask given his salary, but Garrett proved his value in Week 3 against the Chicago Bears.
He finished with 4.5 sacks to put himself on pace for a career-best year in 2021.
Browns fans are hoping that momentum carries over into the rest of the season and leads Garrett to winning Defensive Player of the Year honors.
MYLES GARRETT. 4.5 SACKS.

📺: #CHIvsCLE on FOX
📱: NFL app pic.twitter.com/8iqoPoRiWa

— NFL (@NFL) September 26, 2021
The Huge Week 3
Justin Fields stood no chance in Week 3.
He was making his first career NFL start, on the road, against a Browns defense featuring Garrett and Jadeveon Clowney.
The Browns feasted all day and Garrett's 4.5 sacks came with ease.
Some fans may say Garrett padded his stats for the season in the game.
Myles Garrett learned how to teleport 🤯

(🎥 @BrandonThornNFL)
pic.twitter.com/Tz8TOejAT4

— PFF (@PFF) September 28, 2021
But what is he supposed to do?
Anyone who finishes with great stats at any position likely had some huge games against bad teams.
That is true in any sport, not just the NFL.
Just look at Chandler Jones, who has five sacks this year.
All five of those came in Week 1.
Having 5.5 sacks through three weeks obviously has Garrett on a wild pace, and even one more game at that level would set him up for some record-setting numbers.
Judging Against Himself
Garrett was a First-team All-Pro in 2020 with 12 sacks and 48 tackles on the year.
He already has 5.5 sacks and 14 tackles through three games.
His main job is to be a disruptor.
Actually getting sacks is not the only indication of his dominance, but it is the easiest stat for fans to track in terms of his production.
Garrett's career-high in sacks is the 13.5 he had in 2018.
He is set up to shatter that number in 2021.
Next up is a matchup against the Minnesota Vikings and Kirk Cousins, who has taken five sacks so far this year.
The Browns are favorites in the game and even if Garrett does not record a sack, all that matters is the team walking away with a victory.
In fact, a telling sign would be Clowney finishing with a sack or two.
He has two total on the season, but Garrett's monster Week 3 could have the Vikings planning to focus a ton of attention on him Sunday.
If we are talking about total impact, Garrett drawing a double-team to open up the rest of the defense deserves recognition.
It is still so early in the season and Garrett has 5.5 sacks.
If he even just gets one against the Vikings, his Defensive Player of the Year case will only keep rising.