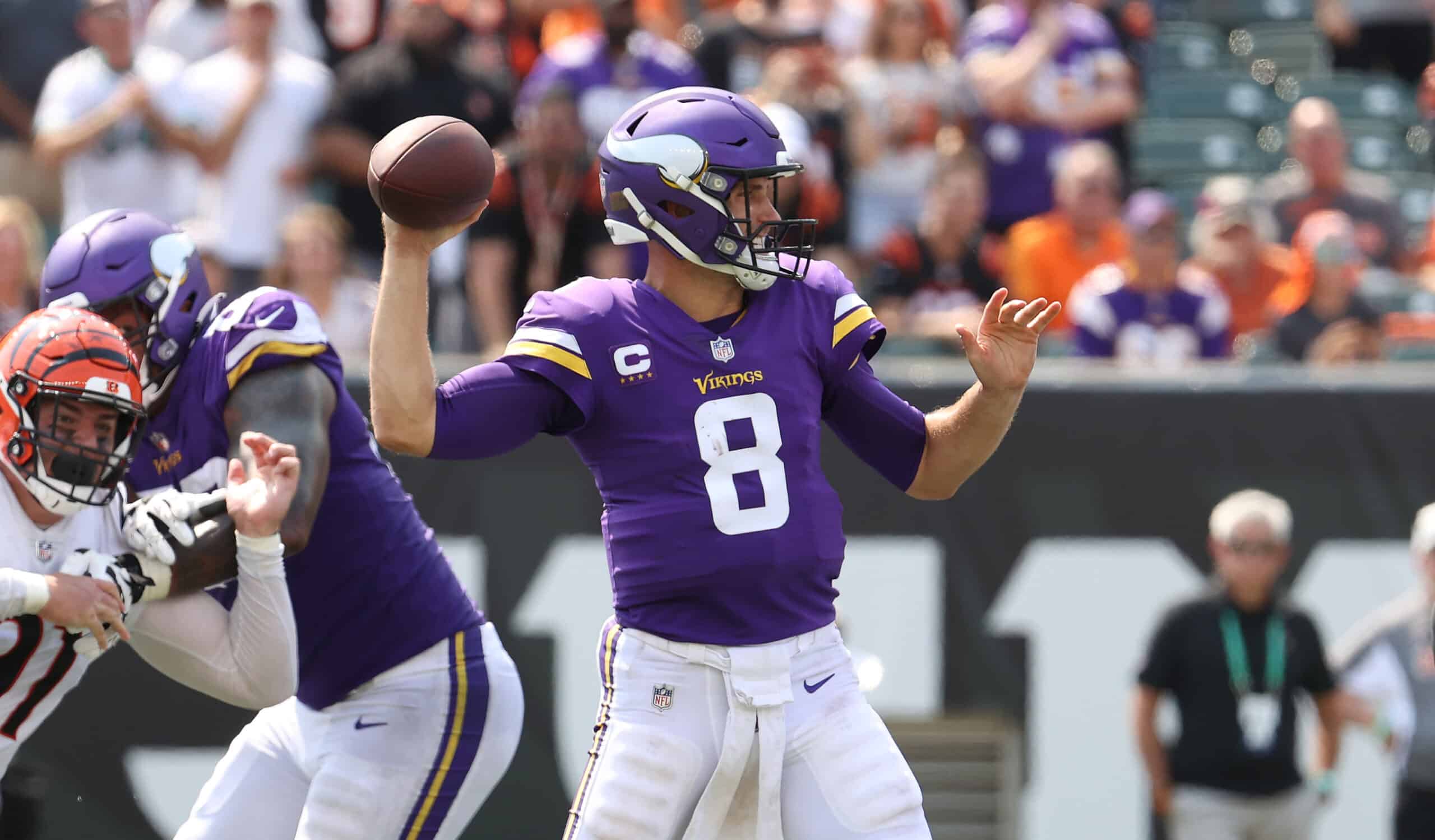 The Cleveland Browns face the Minnesota Vikings on Sunday, October 3 in a key Week 4 matchup for both teams.
A lot has been said and written about Vikings quarterback Kirk Cousins' excellent start in 2021.
He has 8 touchdown passes and 0 interceptions.
Kirk Cousins has gone 88/119 for 918 yards, 8 TDs, and 0 ints so far this season and not a single part of that was collected in "garbage time".

There goes that narrative.

— Jared Barsness (@JaredBarsNFL) September 26, 2021
Miscues around him are the reason the Vikings are 1-2.
They very easily could and should be 3-0.
Kirk Cousins is a Dalvin Cook fumble and a missed 37-yard game-winning kick away from being in the thick of the MVP conversation

— Nick Olson (@NickOlsonNFL) September 26, 2021
We know Cousins is on a hot streak, but how does he do when he faces the Browns?
Turns out he does a lot.
Kirk Cousins is 2-0 in his career against the Browns.

In those starts he's thrown for 256 YPG, 5 TDs, 2 INTs, and a 110.4 QB Rating. pic.twitter.com/KdSNVqfae8

— Tanner Weber – Purple Post (@Purple_Post) October 2, 2021
Cousins Is 2-0 Against The Browns
Cousins was with the Washington Redskins in his two meetings with the Browns.
The first was his rookie year; it happened on December 16, 2012 in Cleveland.
Cousins and the Redskins beat the Browns with Brandon Weeden at the helm by a score of 38-21.
In that game, Cousins threw for 329 yards, completing 26 of 37 passes.
He threw 2 touchdowns and 1 interception.
The second meeting was on October 2, 2016.
Cody Kessler was the Browns quarterback.
Cousins once again sliced and diced the Browns defense apart.
He finished by completing 21 out of 27 passes for 183 yards.
Cousins threw 3 touchdowns and 1 interception in the Redskins 31-20 win.
What It Means
Too much time has passed to consider his stats from 2012 and 2016.
He was with a different team, and the Browns were definitely a different franchise back then.
It does speak to Cousins longevity in the NFL.
More Importantly
Past history in this case is meaningless.
What is important is watching Cousins and Vikings film from the past 3 games.
You can bet Coach Stefanski and the staff have spent a lot of time doing that.
The defense will be challenged to get after Cousins, disrupt his rhythm, and get him to throw his first pick of the year.
Cousins is not remotely similar to the rookie Justin Fields that the Browns steamrolled last week.
He is a veteran that knows how to make things happen to lead his team.
We will see how the Browns manage him soon enough.