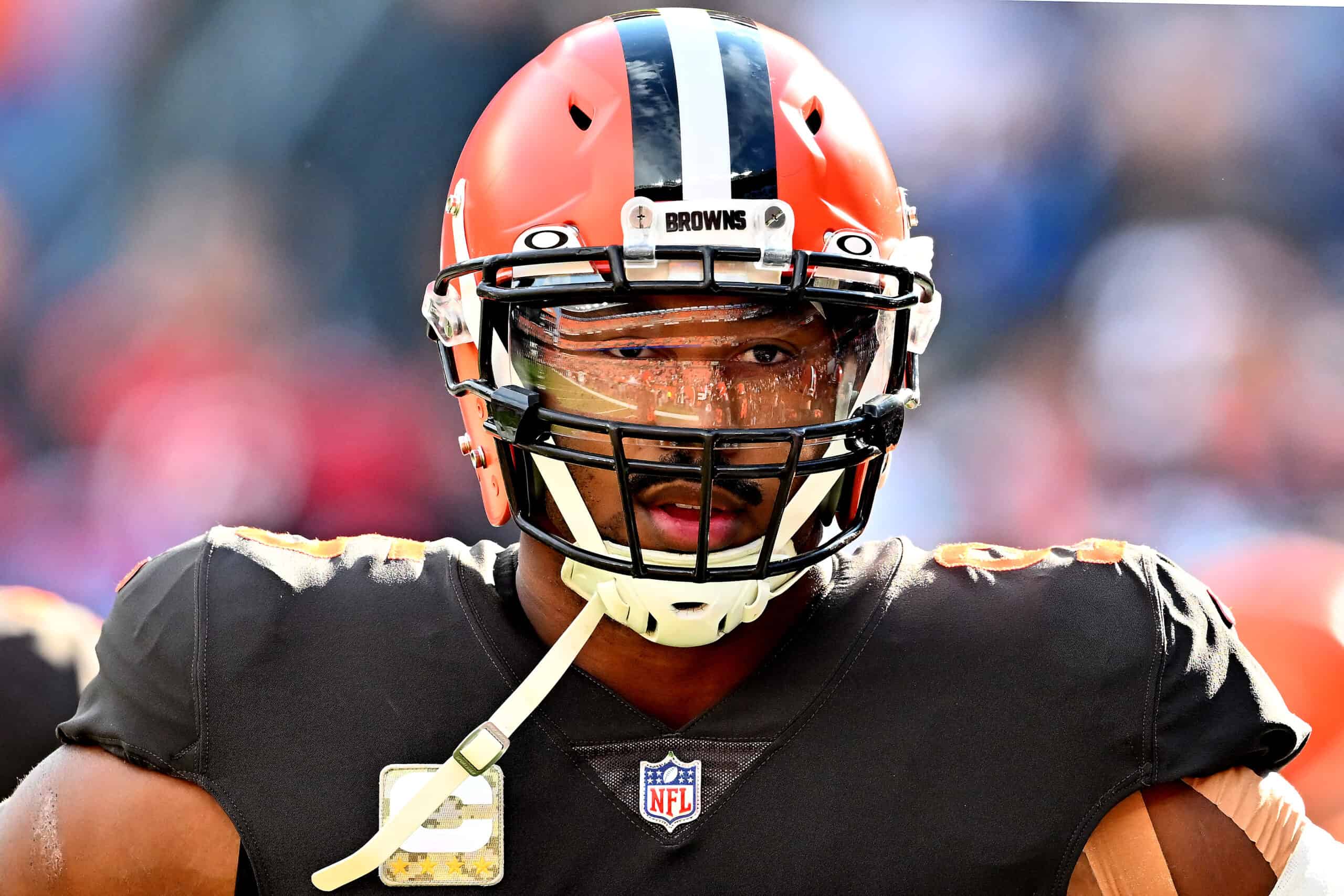 Cleveland Browns star Myles Garrett dislocated his right big toe during last season's Pro Bowl festivities.
Unsurprisingly, the defensive stalwart has vowed never to partake in any of these events in the future, telling the media that the injury is still nagging him.
The Brows' voluntary offseason program got underway on Monday in Berea, and Garrett doesn't want this to be an issue when it actually counts.
He suffered the injury while racing Carolina Panthers DE Brian Burns through an obstacle course in the league's new Pro Bowl format.
He spoke with the media this week and explained how his toe got numb after hitting it against a wall.
He later had it popped back into place, and while it didn't require surgery, he claims it's still bothering him.
Garrett is coming off one of the best seasons of his career, logging a career-high 16-sacks despite playing for most of the season with an injured shoulder.
Per PFF

Last season #Browns Myles Garrett was 1st in pass rush win rate w/ 25.6% (min 180 pass rush attempts)

Was also 10th in the NFL in total pressures (73)

Now imagine what he will do in Schwartz's wide 9 scheme w/ the help added in FA around him

— Mac🦬 (@tha_buffalo) April 18, 2023
The former top pick adds that the shoulder has fully healed and should have no limitations ahead of next season, but the toe continues to be an issue when planting and cutting on it.
This is exactly why several players decide to skip these festivities, and we don't mean only in the National Football League but also in every other major sport.
There's just too much at stake to risk injury for a meaningless game, and not even changing the format to make it more appealing for the fans and less risky for the players seems to be worth the risk at this point.