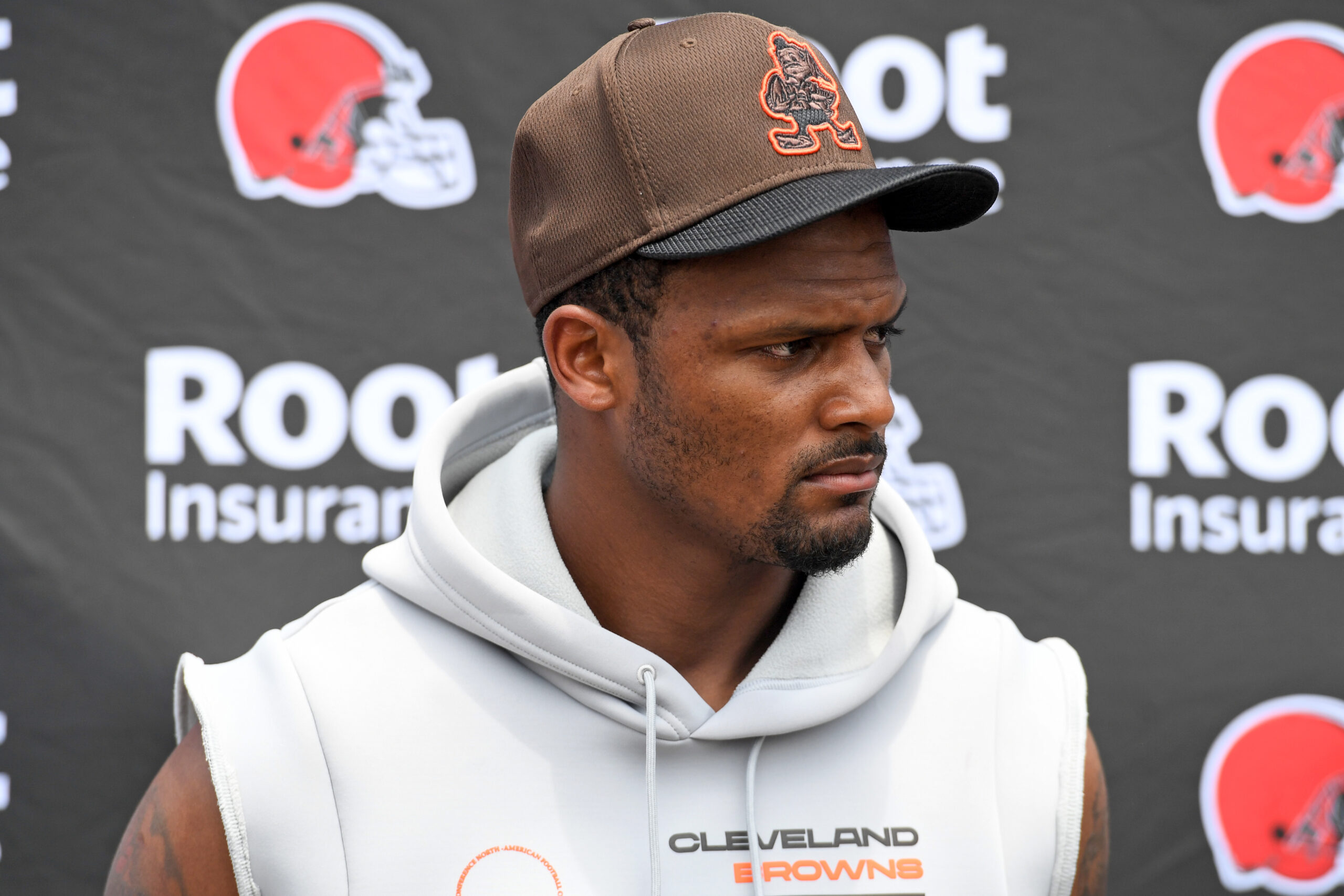 The Cleveland Browns and Deshaun Watson set a bit of a precedent, market-wise, at least.
Watson got a huge contract extension with plenty of guaranteed money, so it's only natural that similar quarterbacks strive to get a similar deal.
That has been the case with Lamar Jackson.
Jackson is in a contract stand-off with the Baltimore Ravens, as he wants to get the same kind of deal Watson got.
The only problem is that the Ravens aren't willing to do so, and not all teams in the league even thought Watson's deal was a good one in the first place.
So, when asked about the situation, Watson spoke highly of his colleague and claimed that he hopes he gets what he wants, citing that he's a special kind of player:
"From the outside looking in, I hope he gets what he wants. Like I said, I never talk to him about it, so I can't speak on his business side. But he's a great player. And he's going to be — if he's back in Baltimore, he's going to be special for them. And if it's somewhere else, he's going to be special for that organization," Watson told the media.
Jackson asked to be traded in March, yet the Ravens didn't comply with his demands.
There's still a chance something happens during the NFL Draft, but even if they grant him his wish to be moved, it seems unlikely that any team will be willing to offer him more guaranteed money, let alone the fully-guaranteed deal he was rumored to be looking for.
The likeliest scenario seems to be with Jackson suiting up for the divisional rivals for at least another season.
And, like Watson, he'll have to play with a chip on his shoulder and demonstrate that he's worthy of every single penny, so those divisional clashes might be even more interesting than they usually are.