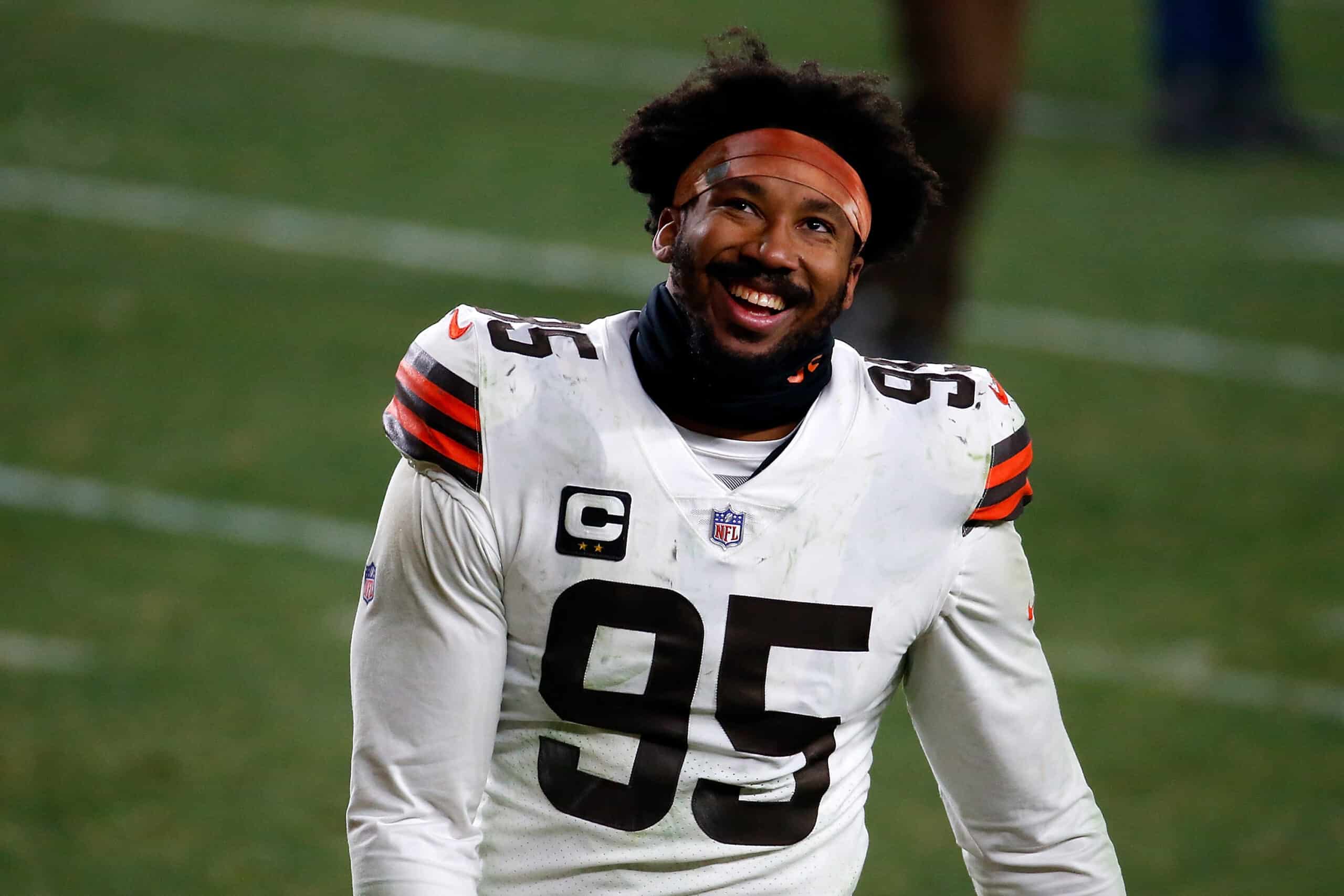 Cleveland Browns defensive end Myles Garrett was interviewed on NFL Network by former teammate and Browns legend Joe Thomas.
During that interview, they covered a range of topics including the upgraded 2021 defense.
However, one comment Garrett made stood out.
"I hope I'm in Cleveland the rest of my career."
Browns fans had to be jumping out of their seats hearing these words again.
Nick Chubb uttered similar ones before his contract extension was finalized.
It's a very new feeling to celebrate Browns extensions.

Myles Garrett and Nick Chubb are the beginning of the new era in Cleveland Browns football.

Explosive, Exciting, Elite, Extended.

Cleveland Browns for life. pic.twitter.com/b5SKP4mq9p

— Nick Karns (@karnsies817) August 1, 2021
New Era
Not that long ago, the Browns won only one game in two years.
The "Factory of Sadness" established by an avid Browns fan had plenty of material.
Players did not want to come to Cleveland.
A few years later, the Browns win 11 games in one season, the Factory of Sadness closes, and Browns players want to come and stay in Cleveland.
Some even take less money than they could get from other teams because they want to come and stay here; that is reportedly what John Johnson III did.
Others could follow suit.
Baker Mayfield has increased his income with endorsements Josh Allen hasn't had.

Baker idolizes Tom Brady who has never been paid his full value.

John Johnson took a discount

Nick Chubb took a discount.

Baker Mayfield will take a discount. pic.twitter.com/30TwC4Okhn

— Nick Karns (@karnsies817) August 6, 2021
It is refreshing.
Myles Garrett
Garrett is the face of this defense.
He has a lot of help this year so he does not need to carry the load by himself.
#Browns Myles Garrett and Jadeveon Clowney punishing the sled pic.twitter.com/zez90Kj78d

— Fred Greetham (@FredGreetham) August 6, 2021
With the likes of Jadeveon Clowney, Takk McKinley, and Malik Jackson to just name a few, this Browns defense is preparing to be a major disrupter to all of its opponents within the AFC North and beyond.
The goal is definitely to win; no one is shy about admitting that.
Coach Stefanski is instrumental in this new era for the Cleveland Browns, and he will keep this team focused on the daily tasks needed over the long haul of the season to achieve the postseason goals this team aspires to.
In the meantime, let's enjoy this newfound feeling of Cleveland being a destination of choice for premier NFL athletes.