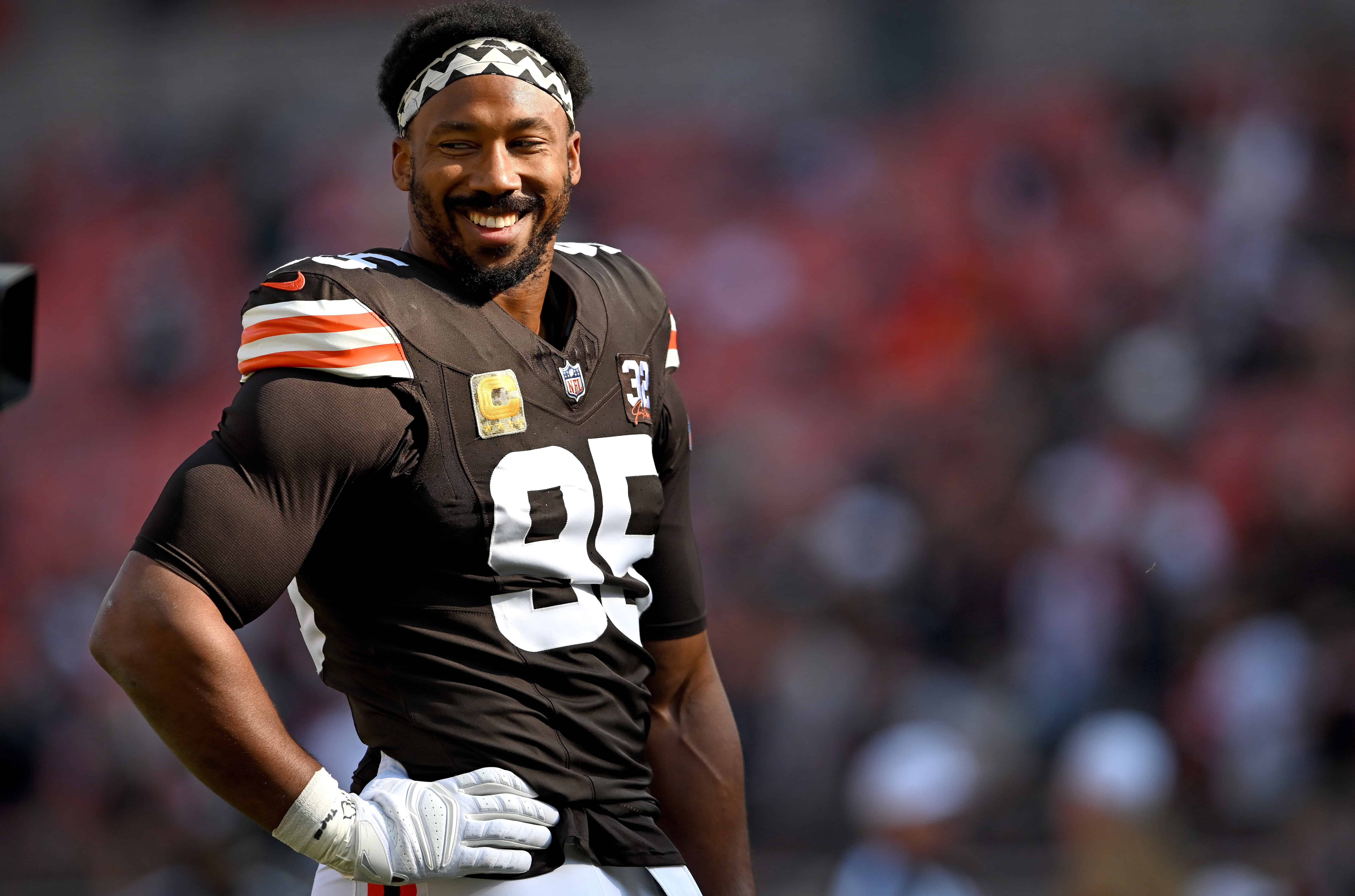 The Cleveland Browns are built from their defense this time around, which means that Myles Garrett's impact and importance are bigger now than ever.
With that in mind, the former No. 1 pick is looking forward to inspiring everybody around him with his contagious energy.
He's often drawn criticism from rival teammates for doing his Allen Iverson crossover move at the line of scrimmage before the start of the play.
However, as he just told Kay Adams during his latest appearance on the Up & Adams Show, he's just not going to stop doing it.
A message from @Flash_Garrett to anyone complaining about his crossover moves behind the line @heykayadams pic.twitter.com/dZEM5Bt3Aj

— Up & Adams (@UpAndAdamsShow) November 7, 2023
Garrett wants everybody to know that he's proud of his talents and basketball is actually one of his passions and talents, and that's just a part of his routine.
He wanted to make it clear that he wasn't trying to pick on the Cincinnati Bengals or anything; he's just out there having fun and playing his game, and there's absolutely nothing wrong with that.
This version of Garrett has been perhaps one of the best we've seen thus far.
To date, he's logged 25 tackles, 18 quarterback hits, eight tackles for a loss, four forced fumbles (career-high), two passes defensed, one fumble recovered, and a whopping 9.5 sacks.
This might be the year he finally takes home the NFL's Defensive Player of the Year award, as he's been the defensive anchor of a 5-3 team completely dominating on that side of the field.
So, if he wants to cross his rivals up in an imaginary basketball court before wreaking havoc out of the line of scrimmage, so be it.