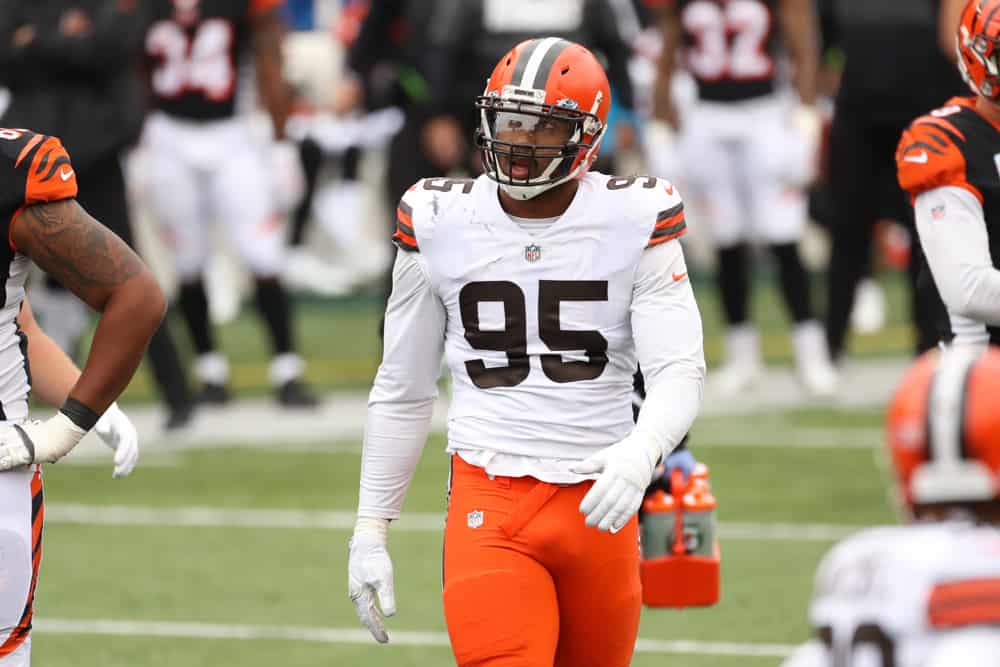 The Cleveland Browns have their biggest game of the season coming up against the Pittsburgh Steelers in Week 17.
This is a game that the Browns must win if they want to be guaranteed a postseason spot.
The Steelers have decided to rest quarterback Ben Roethlisberger for this game.
That means, second-year quarterback Mason Rudolph will draw the start versus the Browns on Sunday.
Mason Rudolph on getting to start on Sunday: I'm just motivated that I have this opportunity.

— Missi Matthews (@missi_matthews) January 1, 2021
The Oklahoma State product is most known for his incident with Myles Garrett last season.
Garrett was suspended six games for hitting Rudolph over the head with his own helmet.
However, that incident is not going to change the way Garrett plays the game.
Staying Focused
This will be the first time that Rudolph and Garrett are matched up together since the incident last season.
Despite getting suspended, Garrett said that he will not hesitate to hit Rudolph on Sunday.
Garrett is not going to change the way he plays the game because of what happened.
"He'll get hit just like everybody else,'' I'm not going to put a pillow underneath his head before I take him to the ground. But I'm not going to do anything extra. It's just a game. It's a Steelers game. It's a divisional game. It's an important game," said Garrett.
It certainly sounds like Garrett is ready to put what happened behind him.
Garrett goes on to mention that he'll treat Rudolph like any other player or quarterback in the league.
"And, just like with any other player or any other quarterback, if he reaches out his hand for me to help him up, I'm going to do it," said Garrett.
What happened last season was obviously a mistake and Garrett is ready to move on.
Garrett mentioned that he'd like to clear the air with Rudolph despite their disagreement over the racial slur.
Who knows if that will actually happen, but at least Garrett isn't holding a grudge against Rudolph.
Garrett's Impact
As mentioned before, this is a must-win game for the Browns on Sunday.
Garrett reportedly plans to address the team at some point about the magnitude of the game.
Ahead of Sunday's game, head coach Kevin Stefanski named Garrett a captain versus Pittsburgh.
Myles Garrett has been named captain for Sunday #Browns

— Jake Trotter (@Jake_Trotter) January 1, 2021
A well deserved honor considering what Garrett has done this season.
Through 13 games, Garrett has 44 tackles, 12 sacks, and four fumbles forced.
He is arguably the best defensive end in the game right now.
Garrett is not going to let what happened on the field last season change his mindset.
Having a solid performance from Garrett will go a long way to helping Cleveland secure the win on Sunday.