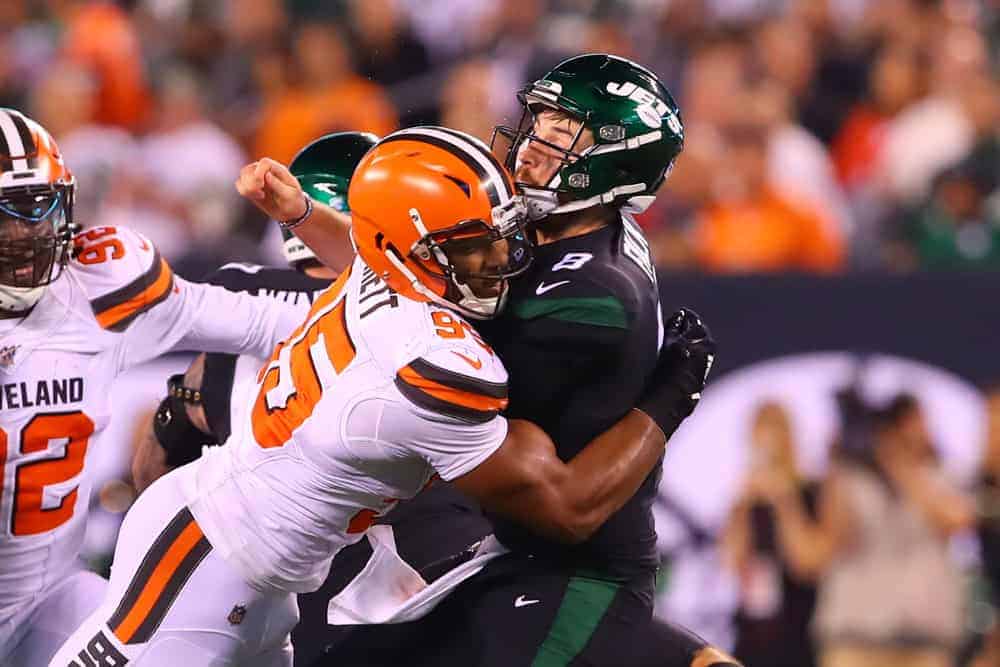 Browns defensive end Myles Garrett isn't getting a pass for ending Trevor Siemian's season on Monday night.
The NFL fined Garrett a total of $42,112 for 2 roughing the passer penalties.
Garrett registered a career-high 3 sacks in the game, but much of it was foreshadowed by his rough night with penalities.
Garrett said:
You do not want to put anybody out for the season," Garrett said earlier this week. "That is their job. That is something that you do not do unless you love it, and you do not want to take that away from anybody. I hope [Siemian] comes back faster and stronger than he ever has. I wish the best for him."
First of all, I want to wish @TrevorSiemian a speedy recovery. We put our bodies on the line every single snap, and I wouldn't wish an injury on anyone.
Other than that, great team win but we still have a lot of work to do. So much love to all the fans, onto next week🤟🏾

— Myles "Flash" Garrett ⚡️ (@MylesLGarrett) September 17, 2019
Garrett was also fined $10,527 in Week 1 when he hit Tennessee Titans Delanie Walker in the facemask.
He also has been facing some criticism around the league, with some even calling him a "dirty player"
"I know who I am, and the guys within these walls [know] who I am. That's not me," Garrett told reporters of the ugly hits. "I'm not going to do anything to try to hurt this team or try to take out any player outside of the rulebook."
Garrett currently leads the NFL with 5 sacks.