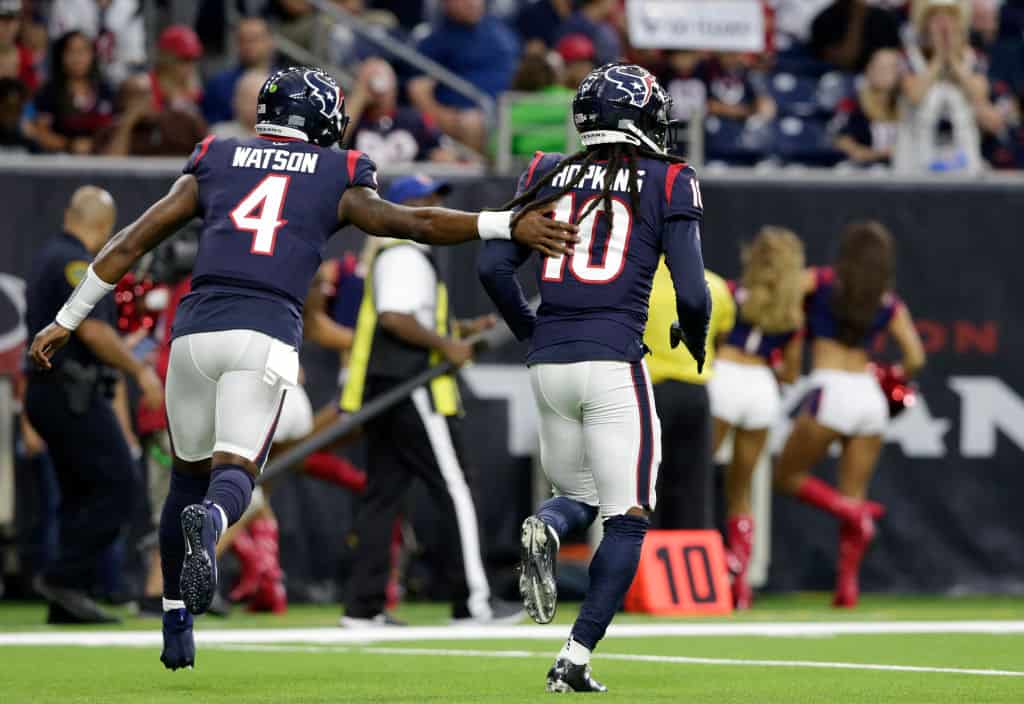 For the past couple of months, Cleveland Browns fans — and even some rivals — have speculated about the possibility of them signing DeAndre Hopkins.
The veteran wideout has obvious ties to the team, as he used to play alongside fellow Clemson alumni Deshaun Watson on the Houston Texans.
But it's been weeks since Hopkins became a free agent, and there have been little to no updates about the situation, not to mention the fact that he visited multiple teams and reportedly had a very positive visit with the New England Patriots.
With that in mind, Jake Trotter of ESPN made it clear that the only way the Browns sign Hopkins is that he either realizes the market has dried out for him and he's willing to play for just $4 million or if Watson reaches out to Jimmy Haslam to ask him to sign Hopkins.
What's going on with DeAndre Hopkins and could he still be an option for the #Browns? @Jake_Trotter has the updates… pic.twitter.com/TxZpTx2xvg

— ESPN Cleveland (@ESPNCleveland) July 6, 2023
Other than that, Trotter believes the team has never had a legit interest in making a run at the former Arizona Cardinal, as they're quite high on their current wideout corps.
The Browns made some interesting additions to their WR room in the offseason, with Elijah Moore, Cedric Tillman, and Marquise Goodwin all expected to have a role next to Donovan Peoples-Jones and Amari Cooper next season.
Hopkins, on the other hand, might rather take more money somewhere else, as this could be the last lucrative deal he'll ever get to sign in his career so that pretty much rules the Browns out of the equation.