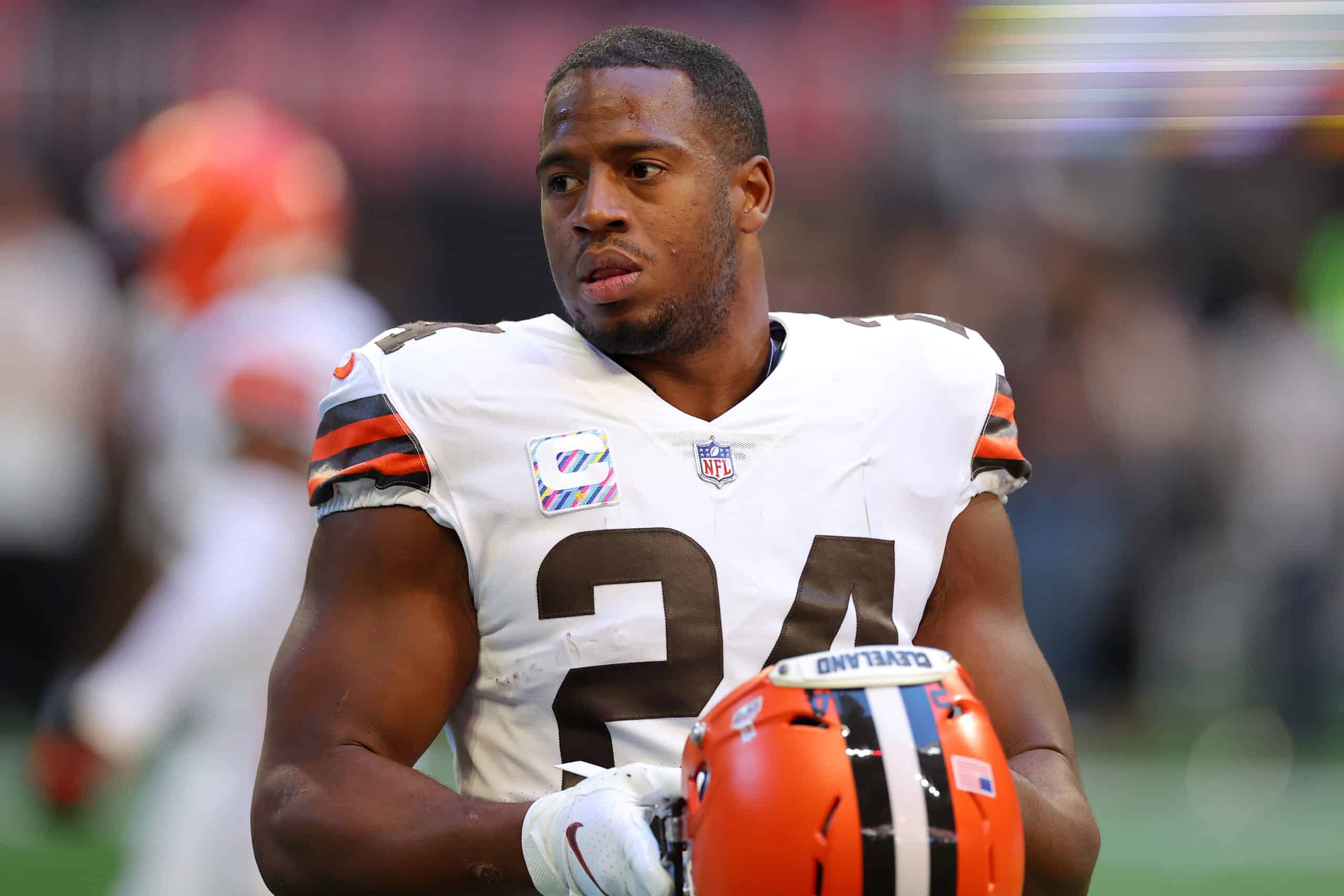 For the past several years, NFL general managers and coaches have emphasized the passing game and marginalized the running back position.
In the past decade alone, running backs have been taken in the first round only 14 times.
No running backs were selected in the first round during the 2013, 2014, and 2022 drafts.
The highest running back taken since 2013 was the Giants' Saquon Barkley at number two overall in 2018.
During the 2023 NFL Draft, Atlanta selected University of Texas back Bijan Robinson at the eighth spot, and Alabama's Jahmyr Gibbs was taken 12th overall by Detroit.
As the passing game has become more prevalent, NFL personnel managers have looked to quarterbacks and receivers.
To counter those selections, defensive backs and linebackers with speed and coverage skills have also been prioritized in the first round.
Recently, Cleveland Browns running back Nick Chubb (second-round pick in 2018) met with a number of fellow running backs to discuss the issues facing their shared position.
Browns RB Nick Chubb confirms he was on a video call Saturday with several of the league's prominent RBs."We're in a tough situation…" pic.twitter.com/ZkIL6vUiE6

— Jake Trotter (@Jake_Trotter) July 23, 2023
One issue, in particular, is veteran running backs receiving contract extensions and being paid what they're worth.
"We're definitely in a tough situation," Chubb told the media on Saturday. "Right now there's really nothing we can do. We're kind of handcuffed by the situation. What I took from it [the Zoom meeting with fellow running backs] is that our production hurts us the most. If we go out there and run for 2,000 yards with so many carries, then next year they're gonna say 'You're probably worn down.' That's the biggest thing I took from it. It's just tough. To go out there and do good, it hurts us at the end of the day."
Chubb was then asked how he felt his current situation is with the Browns despite being under contract for 2024.
"I got another year so it's easy for me to say that it's not a big deal, but next year it could be me in the same situation. For now, I do have one more year but I'm here and I'm all in, I'm ready to work with my guys."
When asked if he was looking ahead to an extension with the Browns after the 2024 season, Chubb was candid.
"No, I'm focused on just playing right now. I'm focused and locked in. I'm just playing both sides. I'm here for my team but I'm also understanding the situation I could be in."
One of the running backs on the Zoom call with Chubb was New York's Barkley.
Barkley has been in the news recently as he and the Giants have been in a battle over how much the running back should be paid.
Saquon Barkley suggested how he could say "f— you" to the Giants amid his contract dispute: https://t.co/bT1DO1p90G pic.twitter.com/b2ccVU0j0P

— Sports Illustrated (@SInow) July 19, 2023
New York offered him the franchise tag, but Barkley declined and neither side could agree on a long-term deal last week.
Barkley has not reported to the team and is expected to hold out until a new contract is signed.