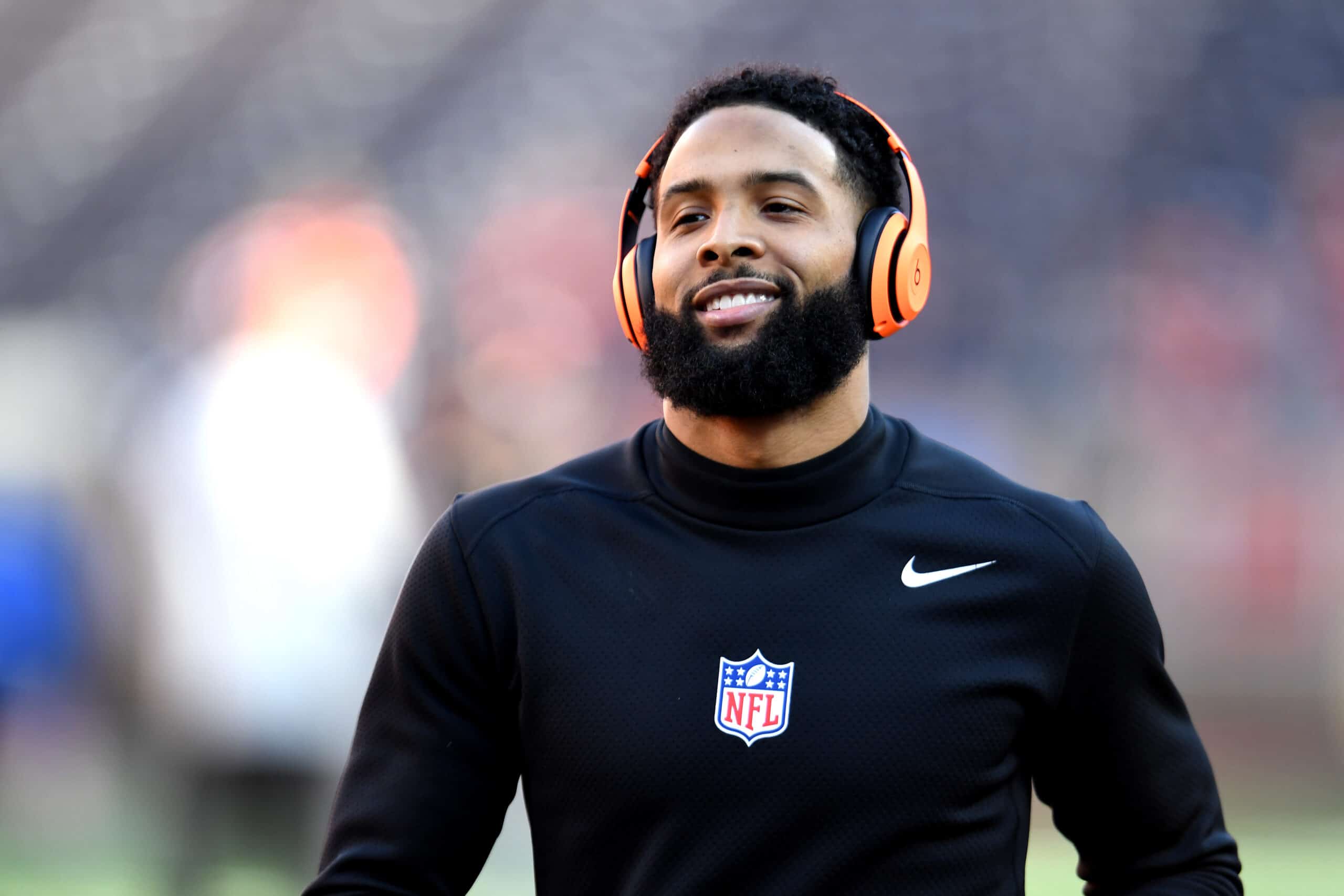 Cleveland Browns' wide receiver Odell Beckham Jr. is continuing a trend that other celebrities such as musicians Chris Brown and Post Malone have begun.
He reportedly has worked with celebrity dentist Dr. Thomas Connelly for the reconstruction of 28 teeth.
The end product of the $1.8 million effort includes porcelain veneers encrusted with diamonds.
https://t.co/nNvTJ1FHsT Next time you see Odell Beckham, ask him to smile … and you'll witness a $1.8 million dollar grin!!!

— TMZ Sports (@TMZ_Sports) August 1, 2021
TMZ Sports broke this news on Sunday while providing additional details on the dental work.
OBJ reportedly has an "iced-out cross on his fang and the back of his teeth — on both sides — infused with gems."
OBJ's Role In 2021
After suffering a season-ending injury in October 2020 before the Browns offense really started to click, OBJ was forced to sit at home and watch his team advance to and win a playoff game.
For a competitor like OBJ, this had to be bittersweet.
Having him back and healthy in 2021 provides a deep threat that opposing defenses must focus on.
So far, his recovery from the ACL injury has been extraordinary.
He worked very hard in the offseason on his rehabilitation, and fitness has never been an issue for him.
His footwork has been excellent thus far.
The lingering question is how good will he feel with persistent reps in game situations after falling and getting tackled.
Baker 👉 @OBJ
Training camp vibes 🔥#Browns x #NFLpic.twitter.com/TUc1H4hcLK

— BROWNS OR DIE 💀 (@BrownsorDie) July 29, 2021
OBJ is excited to be back with the team at training camp and has been seen mentoring rookie wide receiver (and track star) Anthony Schwartz.
#Browns Anthony Schwartz spending lots of time chatting with OBJ and Jarvis Landry today. Two good mentors to have. pic.twitter.com/Tc9xEghDhM

— Camryn Justice (@camijustice) July 28, 2021
This is something that his friend and teammate Jarvis Landry began in the offseason as Schwartz and Landry met before the Browns drafted Schwartz at House of Athlete in Florida.
The future is looking very bright for OBJ and the Browns offense in 2021.
Let's hope it is as bright as OBJ's brand new dental work, and we see plenty of occasions when OBJ is smiling during the upcoming season.