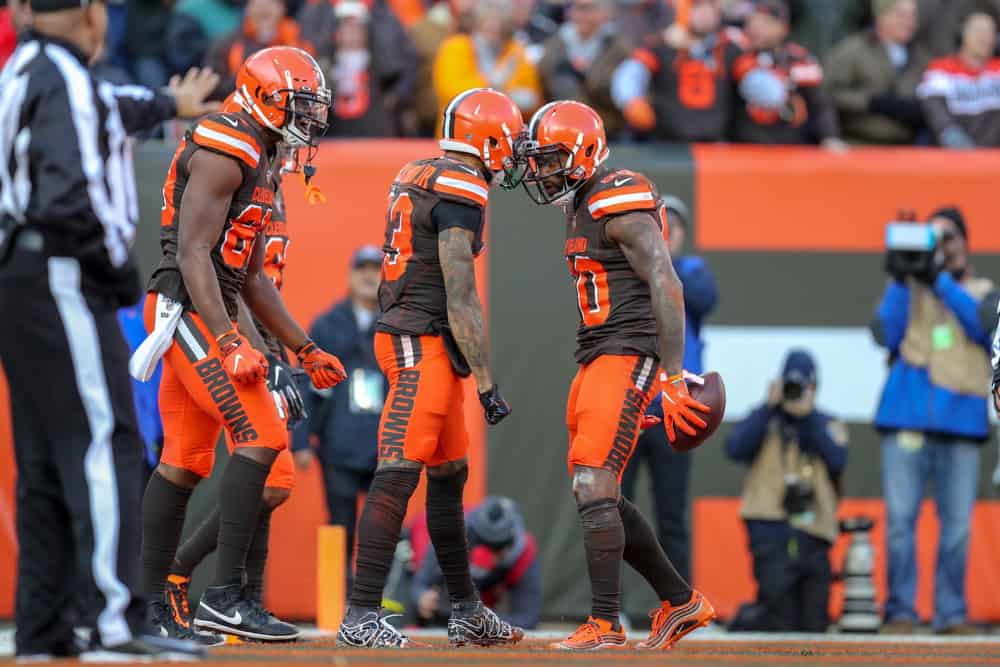 Cleveland Browns wide receiver Odell Beckham Jr was feeling thankful today.
Whether it's playing alongside his best friend Jarvis Landry, his new start in Cleveland, or being one of the highest-paid receivers in the league, OBJ has plenty to thankful for.
Beckham posted on Instagram to show his gratitude on Thanksgiving.
Most of it was centered around his friend Jarvis Landry who celebrated a birthday.
One of the posts was from the younger years of Beckham Jr and Jarvis Landry.
Beckham Jr said: ""I just wanna thank god we don't look like this no moooore. Happy bday blooody."
Another post by Beckham was when they played together at LSU.
Beckham Jr and Landry were recruited at LSU in 2011.
Both Beckham and Landry were the first receiving duo in the history of LSU to top 1,000 yards each in a season.
View this post on Instagram
They both are New Orleans natives and went to high school less than 50 miles apart from each other.
Beckham spoke about Landry when he was introduced in Cleveland:
"Like I said, since the day we met, we talked about, 'Hey, I am going to the same school as you. Where we going?' He had different offers. I did not have all of the same offers that he had, but it was like, 'Where are you going? I am going there.' I tell him all of the time, he made me who I am today. He has taken me to the level of this greatness, this legendary stuff that we talked about. It is because of him. There is no better place for me to be but here."
Landry shared the same feelings about Beckham Jr:
"I know for me, it is something that not only as a player but as a person that he is somebody that my life needs," Landry said. "It is more than an honor to take the field with him again."