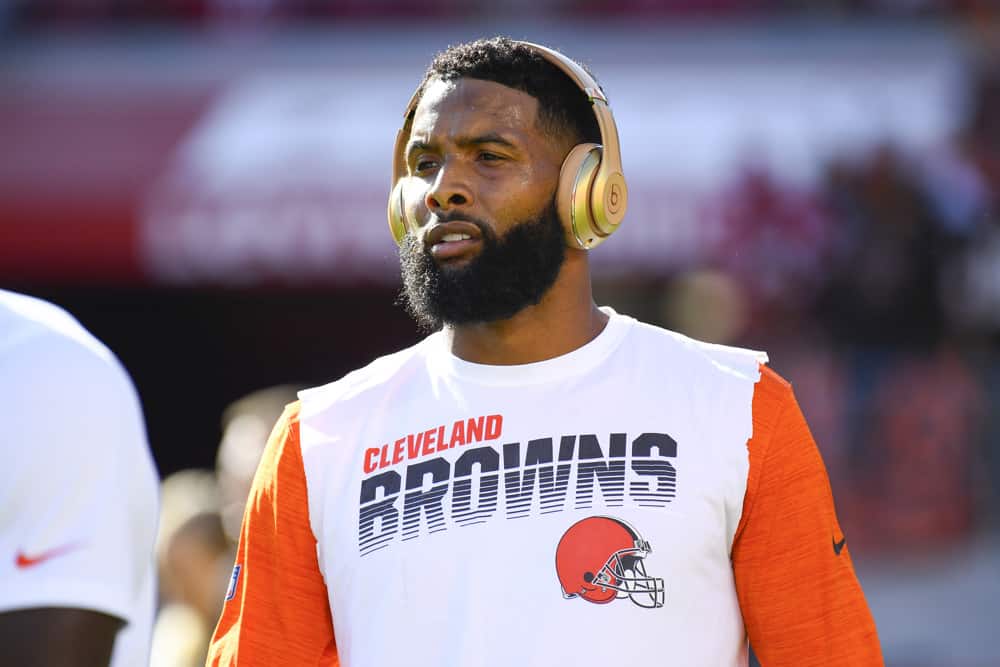 ACL injuries tend to make fans nervous no matter how many times they've seen it before.
Over the past two weeks, Cleveland Browns fans waited to see how surgery for Odell Beckham Jr. would go and if he would be ready to go for next season.
On Tuesday, good news came on both of those fronts.
Update on @obj: pic.twitter.com/Z1uq4TKzl8

— Cleveland Browns (@Browns) November 10, 2020
Hearing From OBJ
In addition to the team's Twitter account, Beckham Jr. made sure to check in with the fans after a successful surgery.
Cue the comeback. 🧡👊

(📸: @obj) pic.twitter.com/MJ3EDgKPJH

— theScore (@theScore) November 10, 2020
"Sit back relax n' watch how God work… Now let the journey begin", is how the Instagram post reads.
While I'm sure the painkillers he is on after surgery have him a bit loopy, it won't be surprising to see him focused and ready for recovery once that process can begin.
He's never dealt with a torn ACL before, however, he did have to repair a pedal ankle fracture that caused him to miss the entire 2017-2018 season with the Giants.
He is no stranger to a slow, long recovery.
It will take patience, but Beckham Jr. seems up to the challenge.
Blocking Out The Noise
What will be tough about this recovery is the background noise he'll face.
There is already speculation that he may never play another down of football in a Cleveland Browns uniform.
From @NFLGameDay: The #Browns will play their first game without WR Odell Beckham today, and he may have played his last game in Cleveland. pic.twitter.com/d5UI0bK627

— Ian Rapoport (@RapSheet) November 1, 2020
Even if the Browns do not intend to trade him in the offseason, there is still chatter about the Browns offense being better off without OBJ being involved.
Quarterback Baker Mayfield has since tossed those comments aside, but that doesn't mean the conversation won't continue.
Unfortunately for Beckham Jr., there isn't much he can do.
We've seen him make comments to the media before about committing to Cleveland.
It doesn't matter.
As you can see, just one report from Ian Rapoport and that all becomes irrelevant.
OBJ can't speak with any sort of action either while he is recovering from his injury.
Beckham Jr. talks about a journey in his Instagram post, and this recovery will certainly be one for the Browns receiver.