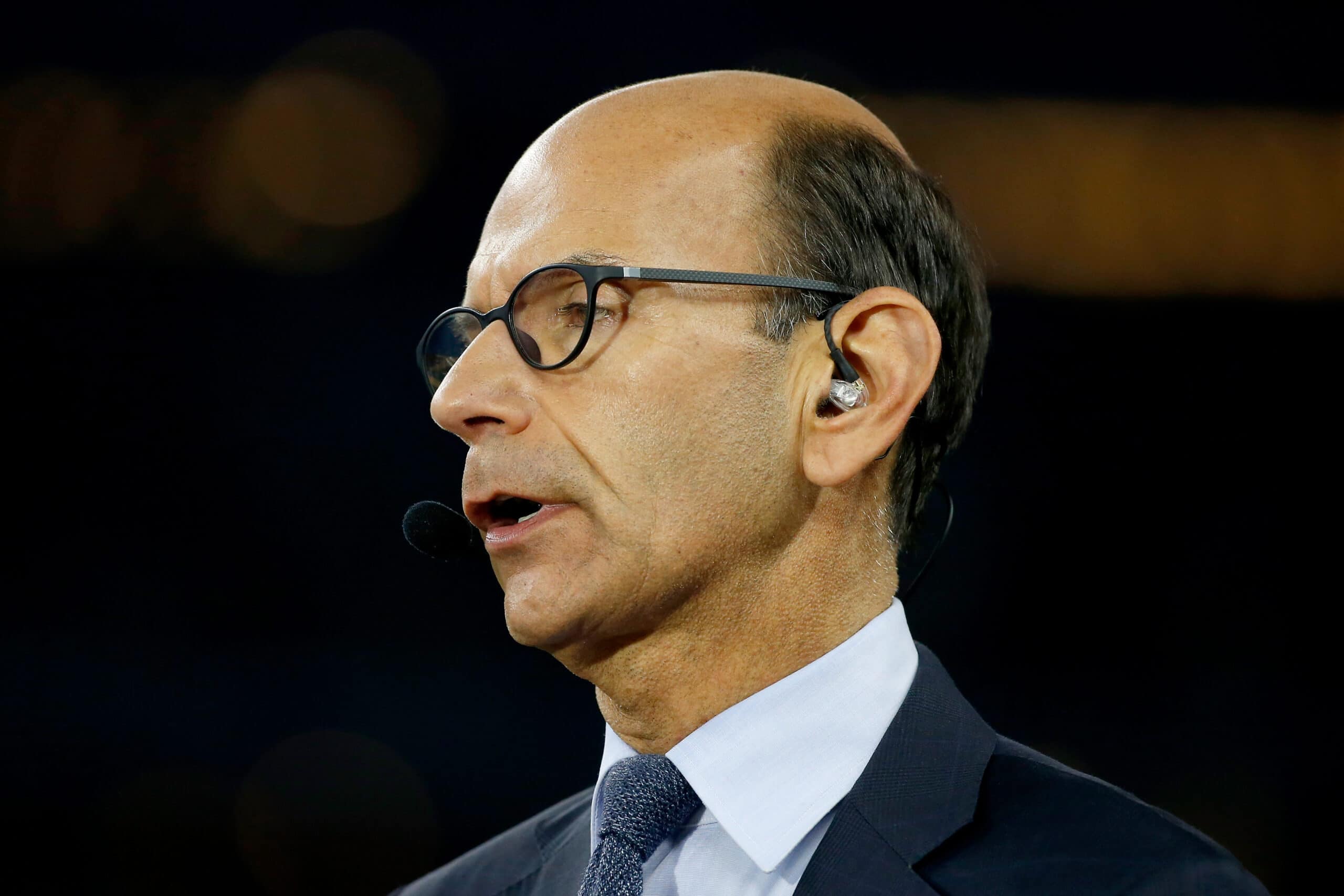 It's been a while since we've Baker Mayfield be compared to Johnny Manziel. Outside of post-draft talk about Mayfield, those comparisons have gone by the wayside for the most part.
For good reason as well, as Baker has already far surpassed anything Manziel accomplished at the professional level.
This week, however, has some drawing those parallels once again.
College football analyst Paul Finebaum of ESPN appeared on ESPN Cleveland on Friday.
He referred to Mayfield as a "punk", a title he gave Mayfield after a social media spat with the quarterback during his Oklahoma days.
What Was Said
Finebaum went further in-depth, explaining that the Browns should just move on from Baker.
This quote comes courtesy of Pro Football Talk.
"I got into it with him in college. He came after me on Twitter. And I thought he was a punk then and nothing has changed. He is a poor man's Johnny Manziel. I think Cleveland ought to get rid of him. I don't know if it's possible, but I think the Browns are wasting their time with this guy".
That's heavy from Finebaum.
To compare Baker and Johnny is one thing.
But to say that Mayfield is worse than Manziel (at the NFL level) is quite the claim.
I'm not sure too many folks would agree with that. Plenty is siding with the "get rid of him" part of the equation though, which is likely Finebaum's main point here.
Clearly, however, there's still sourness from Finebaum towards Mayfield.
A Twitter Trend
Snapping back at the media on Twitter continues to be a trend for Mayfield.
Just last season, Baker went on a tangent about how he doesn't pay attention to what the media says about him or his team.
#Browns QB Baker Mayfield on heat from national media: "I don't give a damn what they say. We know we can be better. I know I can be better. The outside noise doesn't matter. They get paid to talk and we get paid to do our work…so that's the way it's going to be handled."

— Keith Britton (@KeithBritton86) October 21, 2020
As we've seen time and time again, however, that's simply not true.
If it was, he wouldn't take the time to respond, regardless of how he feels about what's said in the story.
That's not to say he isn't in his right to fire back at media members.
He absolutely has the right to do that.
If he feels something isn't true, he is allowed to defend himself.
But that doesn't mean fans aren't allowed to point out the hypocrisy of him saying he doesn't care.
It also doesn't mean the media can't try and defend their work.
It's a mess of a situation where "who's right" is irrelevant at this point as we won't know the whole truth for months, if not years, down the line.
Joining Johnny?
It's still unlikely that Baker's career nosedives off a cliff like Manziel's did.
However, these types of social media spats can lead to the beginning of a derailment.
Other quarterbacks, like Tom Brady and Aaron Rodgers, get vocal about the media as well.
The difference is that they bring consistent, winning play to their respective teams.
Baker has been the best in Cleveland at the position since 1999, no question.
In terms of consistently making winning plays, however, he's nowhere near the two aforementioned names.
I think that's where so much of the pushback on Mayfield comes from.
Walk the walk, and then talk the talk.
It's hard not to sound like a "shut up and dribble" type of person when criticizing Baker here.
Again, he's within his right to defend himself if he feels lies are being published.
The problem is that as of now, he's known more for his social media beefs than his on-field play.
That can't continue if Cleveland is to keep him under center.