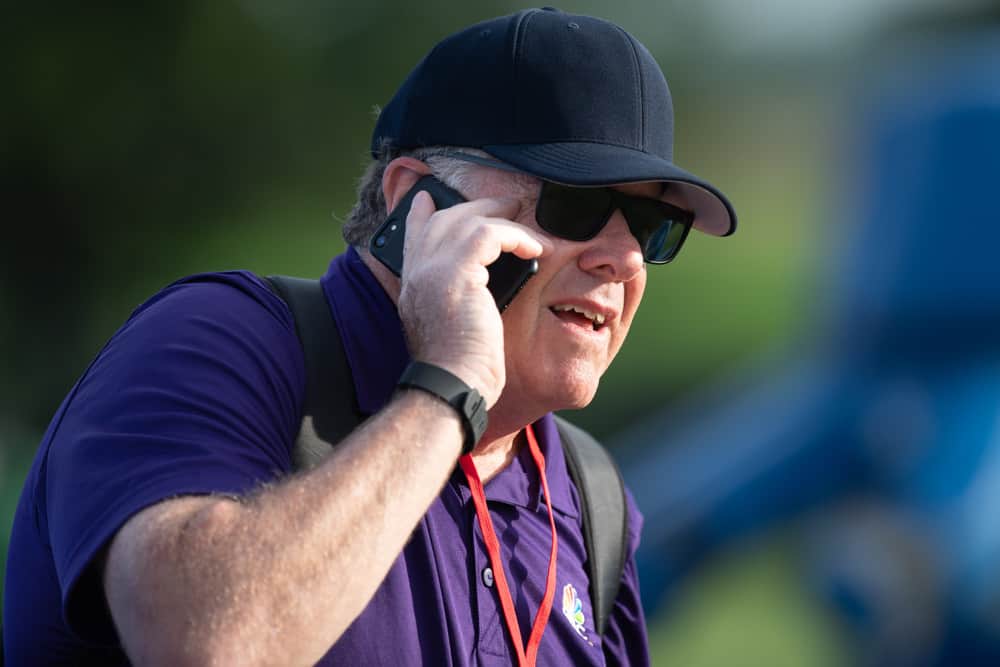 NFL Hall of Fame players are known for their durability, consistent play-making abilities, and character.
So, when former Cleveland Browns linebacker Clay Matthews Jr. was not selected to the Hall of Fame class of 2021, it shocked many.
Peyton Manning, Charles Woodson, Calvin Johnson, Alan Faneca and John Lynch were this year's five selections.
Congratulations to the Pro Football Hall of Fame Class of 2021: Alan Faneca, Tom Flores, Calvin Johnson, John Lynch, Peyton Manning, Bill Nunn, Drew Pearson, Charles Woodson.

— Adam Schefter (@AdamSchefter) February 7, 2021
It left many fans upset, furious, and questioning the process of Hall of Fame induction.
Hey @ProFootballHOF – what's the problem? #ClayMatthewsHOF pic.twitter.com/xV1UeQfgic

— Brant Starkey (@brantstarkey) January 3, 2020
Clay Matthews should already be in the Hall of Fame.

Shame on the voters.

— Tom Withers (@twithersAP) February 7, 2021
Count NBC Sports Writer Peter King among those who was surprised when Matthews' name was not called.
King recently appeared on the Rich Eisen Show and expressed his thoughts on the snub.
"The guy I think was the signature Brown of the eighties early nineties. He was 40 years old and led the Falcons in sacks in his second home. I think he was a really excellent football player for a long time." King said.

"Played more games at linebacker than anybody in the 101-year history of the NFL. I thought he had a real chance."

"When I didn't hear his name called that night I was slightly suprised, not shocked.  That was the one I had sorta wished he had gotten in, but hey, I'm one of 48."
The Snub
King is spot on in recalling that Matthews Jr. was known as a "Signature Brown," on those eighties and early nineties teams.
It's hard to argue that the stats and accolades are not there for Matthews to forever be in Canton, Ohio.
Spending 16 years in Cleveland, he is first all-time in games played for any Browns player.
He also led the NFL in tackles 3 times.
In his career he finished with 69.5 sacks, 1,595 total tackles, 16 interceptions and 27 forced fumbles.
This included being a 4-time Pro Bowl selection and second-team All-Pro in 1984.
Matthews is also the Browns' all-time leader in sacks with 62.
He is the only Browns player in the Browns' Ring of Honor at FirstEnergy Stadium, but not in the Hall of Fame.
What Happens Now?
Matthews still has a chance to be selected, but it will be tough.
Since Matthews was not selected he will now have to be selected as a Senior Nominee from a pool of players who finished their career more than 25 years ago.